Hemp, CBD, THC, Marijuana: Resurrected, but Different
| March 8th, 2019
Déjà vu for baby boomers?
---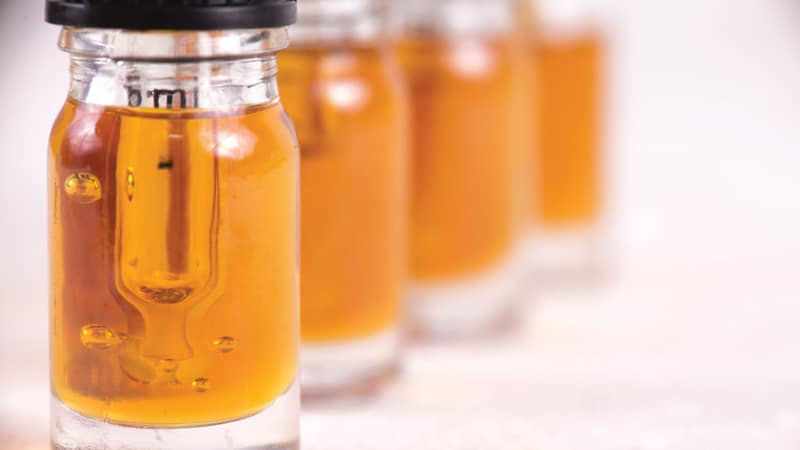 Like purple haze drifting lazily in the air, allusions to marijuana and related components have been appearing with increasing frequency, even here in Virginia. CBD, THC, cannabis and hemp crop up in the news, in products like massage creams, coffee and dog biscuits, available in local stores and online.
Acknowledged benefits of the cannabis plant have given rise to more widespread, but still legally limited, use. What does it all mean? And is it really legal?
MARY JANE AND HER FAMILY
Cannabis plants include marijuana and hemp (the way that Capsicum pepper plants include hot habanero and sweet bell peppers). Both marijuana and hemp plants contain THC (Tetrahydrocannabinol, the psychoactive ingredient that contributes the "high") and CBD (aka, Cannabidiol, a compound that is said to provide health benefits without a psychoactive effect or other significant side effects). The important difference is that marijuana contains a high level of the narcotic THC, while hemp contains plenty of beneficial CBD and only trace amounts of THC. CBD products are also broken down to "isolate" (with just the CBD molecule) or "full spectrum" (on the theory that using the whole plant is more beneficial).
HELP YOURSELF
The federal Farm Bill signed into law this past December legalizes hemp at the federal level, reversing its classification as a controlled substance. The new law opens the door to growing the crop as an agricultural commodity and to wider production and sales of hemp-based CBD products.
Over-the-counter hemp-based products have been popping up at retailers throughout the Richmond area. These products contain varying amounts of CBD and from 0 to 0.3 percent THC (0.3 percent is the legal maximum).
"The benefits of a full-spectrum cannabinoid hemp oil are almost limitless," says Baylor Rice, president and pharmacist at South River Compounding Pharmacy. "Our top 5 conditions we see great benefits with are pain, sleep, anxiety, inflammation and migraines."
Other purported benefits include countering PTSD, asthma, Parkinson's disease and autism as well as promoting relaxation, focus and creativity, and athletic performance and recovery.
Consumers can choose from a variety of methods to take in the natural tonic: sublingual oils, capsules, candy, tea, honey, liquids for mixing with food and for vaping, topical creams, and dried flowers to be smoked. Like peppers and cannabis's cousin, hops, different hemp varieties – notably Cannabis Indica and Cannabis Sativa – provide different benefits. Pet-loving consumers can choose from CBD products created for furry and feathered friends.
Because hemp products are not regulated and scientific research into CBD is relatively young, consumers are advised to use caution and purchase from reputable sources. Products from unscrupulous producers can contain high levels of marijuana-derived CBD and THC or other troublesome ingredients.
"Please make sure you are taking a high-quality brand," warns Rice. "The company we deal with has testing performed on each lot to include cannabinoid/THC content, pesticides, microbes, heavy metals, etc."
Because CBD oil can adversely interact with some medications, consumers should check with a medical professional.
Additionally, Rice advises, "Like with any medication, synthetic or natural, start slow and go slow."
Besides South River Compounding, local retailers carrying CBD products include Ellwood Thompson's, Bremo Pharmacy, and Kultivate Wellness.
DOCTOR-PRESCRIBED
In 2018, the Virginia General Assembly passed HB 1251, expanding the use of CBD oil and THC-A oil made from cannabis, including marijuana (THC-A, tetrahydrocannabinolic acid, converts to THC only if heated) for treating or alleviating the symptoms of medically diagnosed conditions or diseases. These oils must contain at least 15 percent CBD or THC-A and no more than 5 percent THC. (The 5-percent legal limit for THC in Virginia is significantly lower than in states where recreational marijuana is legal, where upper limits are 30 percent or more.)
Patient conditions that may benefit from medical cannabis include cancer, glaucoma, HIV, hepatitis C, ALS, Crohn's disease, Alzheimer's, wasting syndrome, MS and intractable epilepsy.
Patients and doctors must register with the state, and the oils can be dispensed only at an approved retailer (expected to be operational in 2019).
We've come a long way, baby, since the pot-smoking days of the '60s!