What's Booming: Black History, Pugs, and a Fourth Birthday Party
October 23rd, 2017
The best events this week to peel you off your couch
---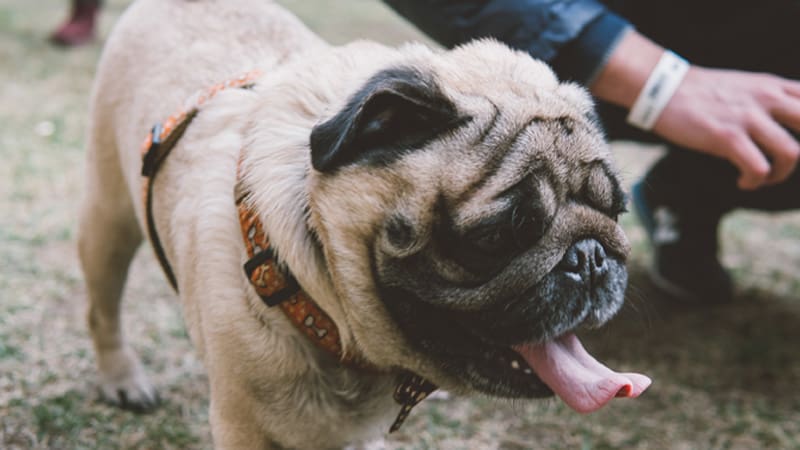 Thursday, Oct. 26
If anybody is going to have something interesting to say, it's going to be a former-astronaut-former-NFL-player-former-University-of-Richmond-student. Meet: Leland Melvin. All of the above, plus author of Chasing Space: An Astronaut's Story of Grit, Grace, and Second Chances. And he's coming to speak at U of R's Camp Concert Hall. Thursday, Oct. 26 at 6 p.m.
Friday, Oct. 27
Elizabeth Catlett played a huge role in using art to depict the African-American experience in the 20th century, and today she plays a huge role in the Black History Museum's exhibit "A Special Kind of Soul." The last day for the exhibit is Tuesday, Oct. 31, and to tie things up, Elizabeth Catlett's son, Francisco Mora Catlett, is coming to speak. Get insight on his unique perspective, and learn a little bit more about his infamous artist mother. Friday, Oct. 27 from 6 to 8 p.m.
Saturday, Oct. 28
Isley Brewing Company is turning 4 years old this weekend, so help them celebrate like any other 4th birthday party: with lots and lots of beer. Saturday, Oct. 28 from noon to 10 p.m.
Calling all you crazy pug owners: you love dressing your wrinkly four-legged friend up in costume for fun. And now Triple Crossing Brewery – Fulton is giving you even more incentive with their annual RVA Pug-O-Ween. Costume contest will consist of cutest, funniest, and overall best. And there's rumor of an eating contest? Saturday, Oct. 28 from noon to 1:30 p.m.
House lovers! This weekend is the last of the weekends you can explore fully furnished and impressively well-decorated homes in the Parade of Homes extravaganza. Saturday, Oct. 28 through Sunday, Oct. 29 from noon to 5 p.m. both days. 
And don't forget to make your reservations for Richmond Restaurant Week!
And extra don't forget that Friday, Oct. 27 is National American Beer Day. Check out our new and improved brewery map to figure out how you're going to celebrate!