Hop On, Stand-up: Richmond Trolley Tours Just Gained a Sense of Humor
April 26th, 2018
Richmond's number one comedy-brewery- trolley tour
---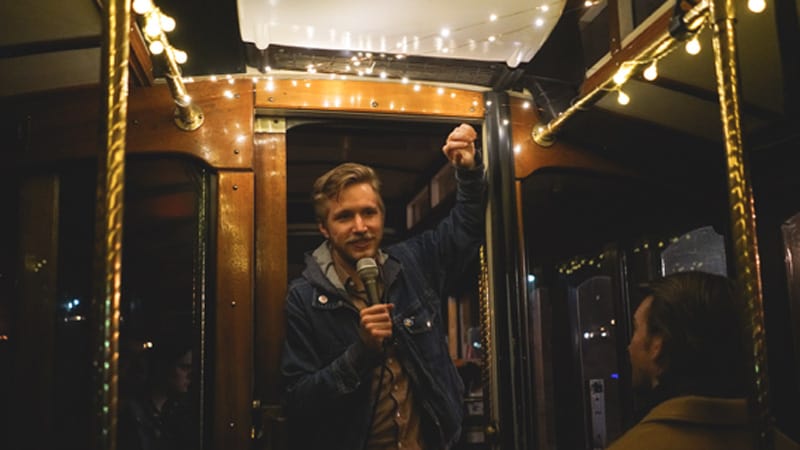 They say Elephant Auto is the most Richmond thing you can do, but that feels like a distant second to an event that combines craft beer, trolley tours, and stand-up comedy.
RVA on Wheels, formerly known as Segway of Richmond, has just rolled out the newest thing to hit local tours: the Hop On, Stand-up event. Just like their standard brewery tours, a signature 1920s-style trolley shuttles guests between local breweries in the city.
But this time, there's a comical twist.
THIS ISN'T YOUR GRANDMOTHER'S BEER TOUR
Although to be fair, the vintage vibe from the trolley may feel like something your grandmother might have traveled in.
Years ago, after the craft beer mania took off, brewery tours followed closely behind on its coattails of popularity. But the Hop On, Stand-up Tour breaks up the monotony with the best thing to break up monotony with: comic relief. In between brewery stops, a local stand-up comedian regales guests with witty anecdotes and laughter-inducing insight. As Grace Manno, RVA on Wheels employee and co-brain behind the idea, explains, "We were looking for ways to improve the trolley tour … and figure out what to do when people are just sitting there [between stops]."
IN THE BEGINNING…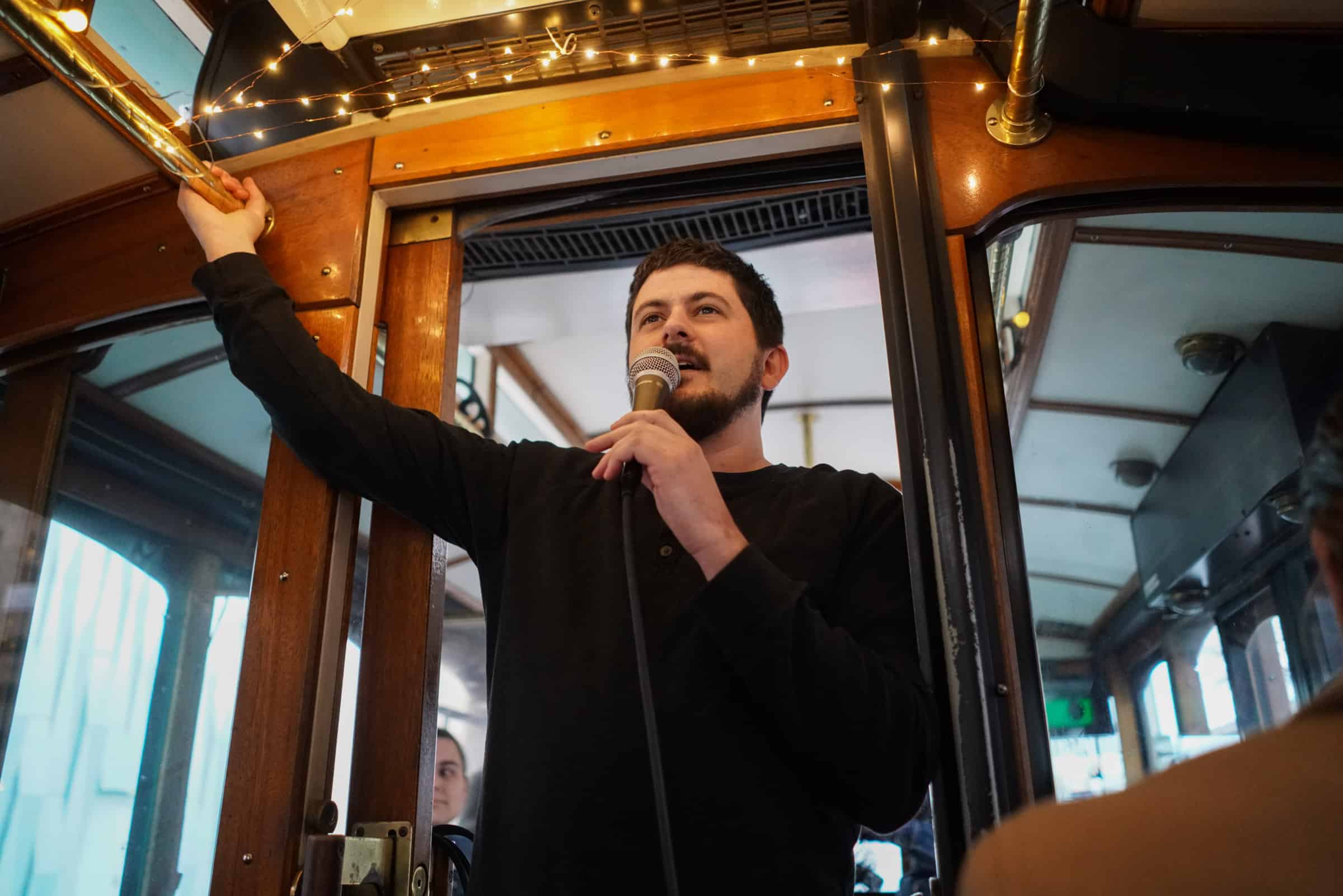 RVA on Wheels started as merely a Segway tour and rental company, but through the power of "yes" and sheer willingness to try anything, they've expanded their business to include historic trolley tours, GemCar excursions, and electric bike rentals. So when Grace Manno and Jonathan Nelson, both employees also entrenched in the local comedy community, proposed the idea of rolling out the first beer-plus-standup-plus-trolley tour, it was a quick "ab-so-lute-ly."
"We loved the idea," said operations manager Hendley Ward. "Our business is all about providing fun and unique ways to explore Richmond."
And it was no surprise when the first tour, back in February, sold out almost immediately.
BEER, TROLLEY, COMEDY, REPEAT
Though each event varies its stops, the formula remains steady. Guests congregate at Champion Brewing for their first complimentary beverage. From there, they board the trolley and slip into the city while being showered with city lights and jokes. The trolley arrives at the next brewery, and the glorious cycle continues.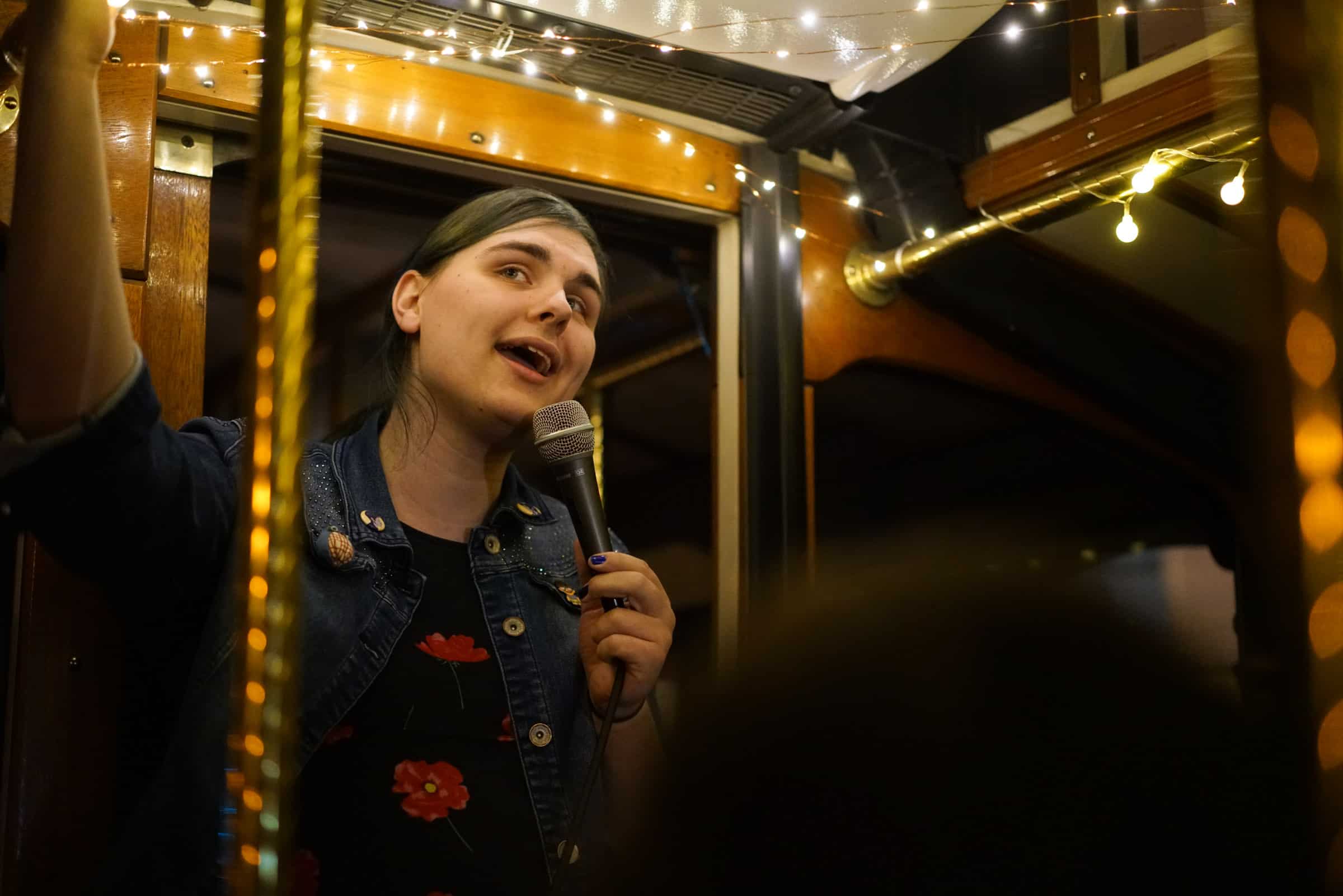 Small talk turns into comfortable chatter, comfortable chatter turns into uproarious banter, and uproarious banter turns into sudden best friendship with complete strangers.
You know how beer works in mysterious ways. Especially when amplified by good comedy.
OKAY, I'M INTRIGUED, NOW WHAT?
The next Hop On, Stand-up tour is Friday, May 18 at 6 p.m. Grab a friend (it's cheaper that way!), tune up your funny bone (it's funnier that way!) and get your tickets here.