I Love This Bar
| December 28th, 2016
---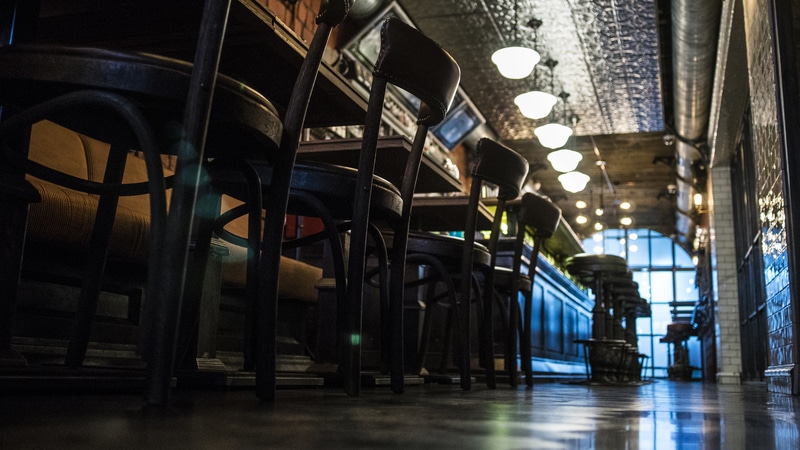 Toby Keith's song "I Love This Bar" struck a chord so deep it became a number one hit. Why so much love for our favorite bars?
I'm not talking about big chain bars and restaurants. They just don't have the cozy, dressed-down ambience or quirky personality of the small, individually owned bars.
There is something great about a dimly lit hole in the wall where you don't have to pretend to be cosmopolitan (or like to drink them).
WHAT KEEPS THE REGULARS COMING BACK?
A warm welcome from a smiling bartender is key. Barflies agree that the bartender who welcomes you is table stakes, but when he remembers your favorite drink the next time you come in, that makes you a lifetime fan. JJ's Grille on Staples Mill serves a regular crowd of golden oldies from the CrossRidge 50-plus community next door.
Michael Craft, a longtime customer, says, "Wayne, the bartender, knows us. Our drinks are poured before we even get to our seats." Wynn Clark has come with a group of friends once a week for eight years. "Fellowship is what we find here," he says.
At Rare Olde Times, an Irish pub on Patterson Avenue in the West End, Reid Turner, who has warmed the barstools here for 15 years, points out that favorite deceased customers have their own plaques on the wall. Now that's belonging.
Then there's atmosphere. The smells of special dishes, the yeasty odor of beer, the music or background noise, the look and feel of the place create a unique experience. A dark environment makes you feel comfy – you are not exposed, and you can hide if you want to. Bars of solid, rich, dark wood and booths make perfect hideaways. The Fan is full of bars like this, with age on them and the memories of generations of good times past embedded in their walls.
Each bar has its own vibe, a mixture of the personalities and energy of the staff and guests. Buddy's, a Fan classic, bubbles with an eclectic mix of local characters, giving the place a subliminal electric charge. Other bars are alive with sound, light and laughter.
Hurley's Tavern in Innsbrook bounces with the sound and color of a dozen TV screens, warm red walls and chatter. Amy Kramer and James Winfree are regulars at the sports bar. Amy says, "It's like family here; everyone knows us." They all love Tray, the welcoming bartender.
Marcus Monett, host of Enzo's in Goochland, helps create a fun vibe as he winks and welcomes guests to the indoor/outdoor bar. Jim Worsham, a regular, says, "Things are always hopping here."
Customers also appreciate predictability. Patrons may say of their favorite bar, "The food and service are consistently good."
All in all, it's about comfort – offering a refuge from the storm, escape from a cold, impersonal world. If you've got your own bar, you've got your own tribe, providing warmth, laughter, food, drink and, most importantly, sanctuary.
Need a new hangout in Richmond? Try one of these.
---
Diane York is an award-winning freelance journalist covering lifestyle, trends and health for publications in Central Virginia and Sanibel Island, Florida.