RVA Bar Hangouts
| December 28th, 2016
A list of some of BOOMER's favorites around town.
---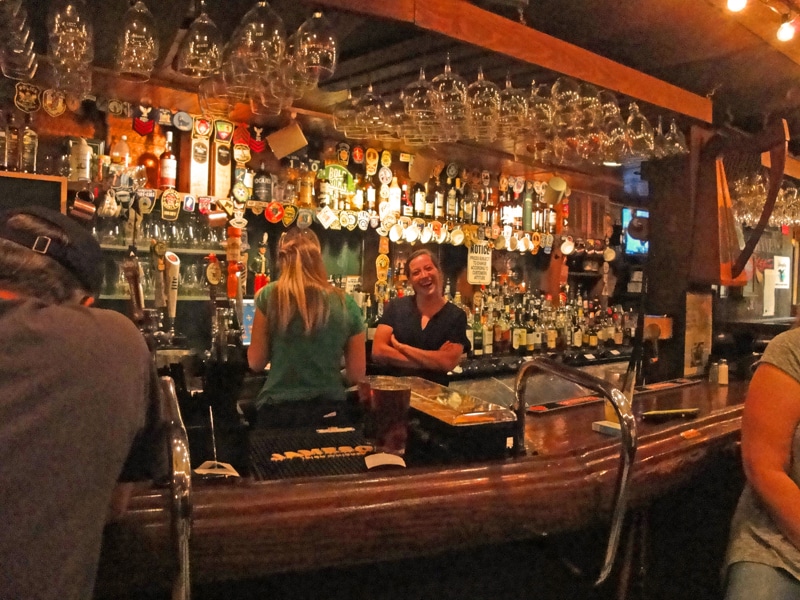 Everyone has that one place where they can go and feel at home. Here's an ongoing list of some favorites:
CITY FOLK
Penny Lane Pub – Two-level bar with friendly atmosphere, English fare, pool table and darts
421 E. Franklin St., Richmond
804-780-1682
pennylanepub.com
Buddy's – True Fan neighborhood bar
600 N. Sheppard St., Richmond
804-355-3701
BuddysPlace.net
WEST ENDERS
Mekong – Vietnamese food, favorite hangout of many RVA craft beer aficionados
6004 W. Broad St., Richmond
804-288-8929
MekongIsForBeerLovers.com
Rare Olde Times – Authentic Irish all the way
Canterbury Shopping Center, 10602 Patterson Ave., Henrico
804-755-6229
RareOldeTimes.com
JJ's Grille – Warm and fuzzy atmosphere
10298 Staples Mill Road, Richmond
804-755-6229
JJsGrille.com
Hurley's Tavern – Lots of entertainment between eating, drinking and catching up with neighbors
4028 Cox Road, Glen Allen
804-433-3332
HurleysTavern.com
Enzo's – Indoor and outdoor bar, dancing on the patio
36 Broad Street Road, Manakin
804-784-2962
EnzosItalianChophouse.com
SOUTH OF THE JAMES
O'Toole's – Oldest Irish pub in Richmond, occasional spontaneous sing-a-longs
4800 Forest Hill Ave., Richmond
804-233-1781
OToolesRestaurant.com
Galley – Friendly neighborhood Fan vibe south of the river
2805 Hathaway Road, Richmond
804-323-1117
GalleyInfo.kitchen
Sergio's – Italian fare, friendly vibe, well-chosen craft beers, cider, mead and wine
4824 Market Square Lane, Midlothian
804-744-0111
SergiosVA.com
Brew – Friendly, knowledgeable bartenders and a top-notch draft list
6525 Centralia Road, Chesterfield Courthouse
804-454-0605
BrewGastropub.com
Howlett's Tavern – Full bar and food menu and helpful staff
3530 Festival Park Tavern, Chester
804-930-1034
HowlettsTavernChester.com
IN TOWN AND OUT
Capital Ale House – Among Richmond's best beer bars
623 E. Main St., Richmond
4024-A Cox Road, Glen Allen
13831 Village Place Drive, Midlothian
804-780-ALES
CapitalAleHouse.com
Let us know your favorite local hangouts at letters@boomermagazine.com.