Interviewing KISS: A Veteran's Report
| August 1st, 2012
'My heart started beating faster. I knew the time was near.'
---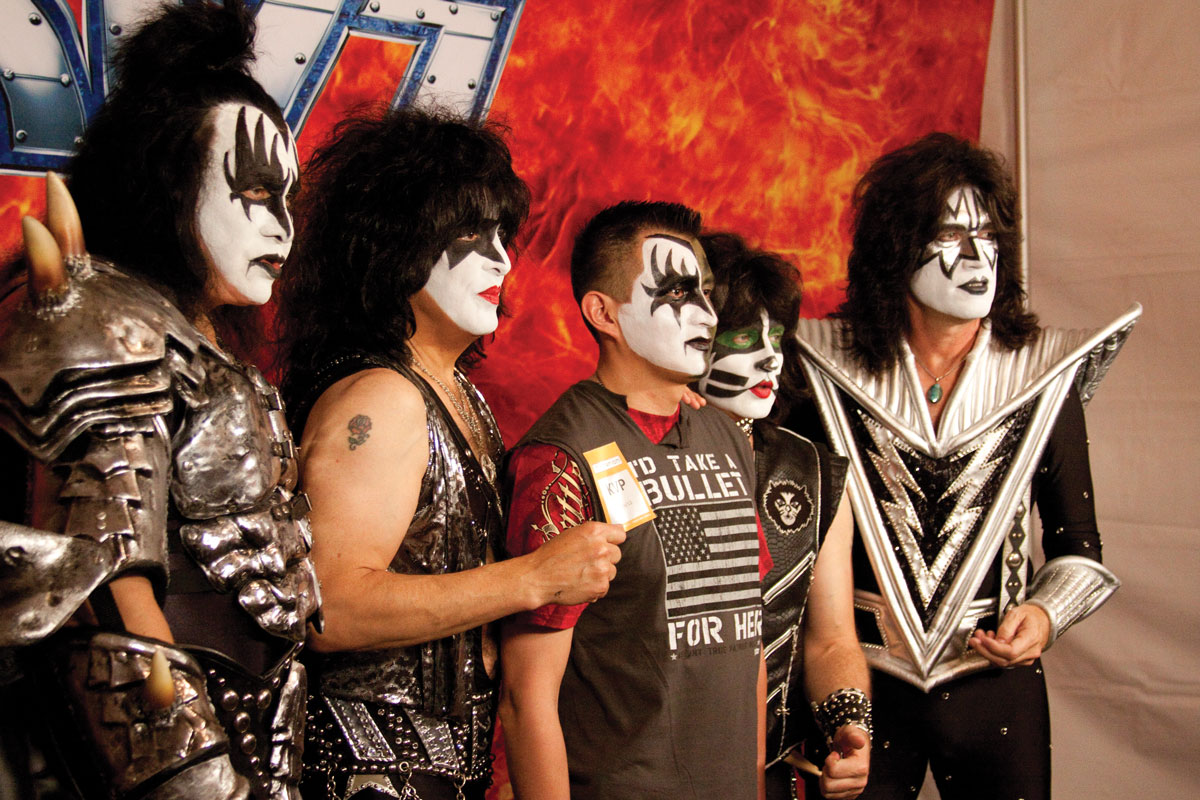 Robert E. Crespo was the winner of a BOOMER-conducted contest to pick a veteran to interview the rock bank KISS at a special vets-only concert July 19 in Bristow. Here is his report.
Waiting to meet KISS was like waiting for the plane to go back to the U.S. from the combat zone: an extremely happy moment.
We arrived at the venue an hour early because, like in the military, you don't want to miss a formation and you report to a designated place at least half an hour early. I was welcomed by the staff of BOOMER magazine and went backstage.
My friends at BOOMER and I were getting to know each other, talking and having a good time, while we were waiting for KISS. Backstage is a very busy environment. The KISS crew was working hard to make sure fans got the best. At around 2030 hrs [8:30 p.m.], I heard Paul's voice [Paul Stanley, KISS vocalist and guitarist] close by and my heart started beating faster. I knew the time to interview KISS was coming.
At around 2045, Jeff [Hartman of Ross Media Solutions, the magazine's parent company] gave me the good-to-go sign and I went inside a tent. I walked in, and I stopped right in front of KISS and I saluted them, just as I used to do when I reported to the military soldier-of-the-month and promotion boards. I thanked them for their support to our brave men and women. I was so excited and thankful for being there. I started the interview, and they gave me the best answers I could have hoped for. [See the interview video at youtube.com/BoomerMagazine.]
Before I left, I gave them a military coin as a sign of appreciation for what they do for our troops. Then my friends at BOOMER magazine and I went to enjoy the concert, and the rest is KISStory.
Thank you, BOOMER magazine. There are not enough words to thank every single one of you who made me feel like home. And thank you for supporting the greatest military in the world.
U.S. Army Sgt. Robert Crespo is a combat Iraq veteran who served in the military for eight years. He is currently a law enforcement officer in El Paso, Tex.