Top 5 Japanese Sports Cars of the '90s
January 11th, 2018
---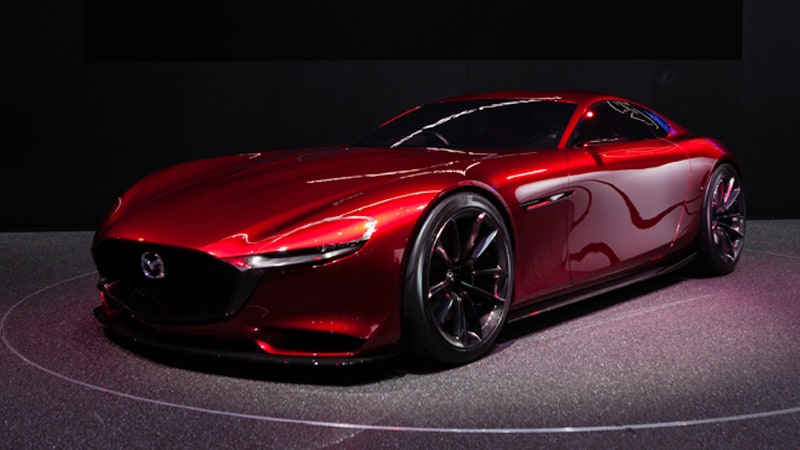 The 1990s offered up some of the best sports cars to have ever come out of Japan. Here are our top 5 – which is your favorite?
Honda NSX
Key features:
256 bhp
3.0 L V6 engine
1430kg
Who's owned one? Tom Cruise, MC Hammer, Elton John, Michael Douglas and Bill Gates
The first generation Honda NSX first went on sale in Japan in 1990 and was released under the Acura brand in 1990 in North America. This legendary, 2-seater, mid-engined sports car was built as an experiment to compete with Ferrari. Little did Honda know, they were creating a legend that would go on to inspire the likes of the Mclaren F1.
The Honda NSX was the first production car to feature a complete aluminium body, saving around 200kg in weight over a steel equivalent. The idea of the NSX was to combine the every day with speed and agility – and they certainly succeeded. The powerful 3.0 L V6 produced 256bhp, leading to a 0-60 time of 5.7 seconds which felt vastly faster thanks to its low nose.
Today, the NSX has been reborn as a 550bhp+ twin-turbo V6 electric hybrid – 10 years after the previous model left the production line.
Honda Integra Type R
Key features:
187 bhp
1.8 L VTEC
1140 kg
Introduced in 1995, the Integra Type R was truly a car for the enthusiast. Stripped out to be as light as possible, it's focus was certainly on performance. The rumbling 1.8-litre engine produces 187 bhp which peaks at 8000rpm. 0-60 takes just over 6.5 seconds and handling is accurate and sharp.
If you felt like it, you could opt for air conditioning – but why minimize that 0-60 time?
Nissan Skyline R34
Key features:
276 bhp
2.6 L Twin Turbo
1666kg
Who's owned one? Steve Coogan
The 5th generation Skyline GT-R R34 was released in January 1999 and was a huge hit with modification fans from all corners.
With its rapid acceleration of 0-60 in five seconds and a sophisticated four wheel drive system, the R34 was different from its other Jap rivals of the time. It feels tough and sturdy to drive, sticking to the tarmac like glue when going round corners. It was also deceptively practical too – with four seats and a spacious trunk, meaning you could go and do your shopping in it, should you feel so inclined.
Toyota Supra
Key features:
276 bhp
2.5 L Twin Turbo
1520kg
The stunning Toyota Supra still manages to turn heads today no matter where it goes. Appealing to modification fans all over, this highly tunable car packs a 2.5 L twin turbo engine into a seriously lightweight package. Featuring an aluminium body, plastic petrol tank, magnesium alloy steering wheel and hollow carpet fibres to create a perfect combination of power and lightness.

The Supra, famously featured in The Fast and the Furious, has been heavily featured in games including Gran Turismo, Forza Motorsport, Forza Horizon and Need for Speed.
Mazda RX-7
Key features:
237 bhp
1.3 L Turbo
1230kg
The Mazda RX-7 was first built in 1978 and was one of the most popular coupes ever made – with over 800,000 produced. In its third generation, its 1.3 litre turbocharged engine produced around 240bhp, however this was easily improved thanks to its effortless tunability. This power, combined with 1230kg of weight leaves an exceptionally fast car. Unsurprising, as Mazda first began racing their RX-7s in 1979, and had many successes along the way.
---
Courtesy of Keith Michaels PLC