Bridging the Gap: Kimberly Paul on Living Well and Dying Well
March 4th, 2019
A passionate speaker and author hits the road to connect with the world
---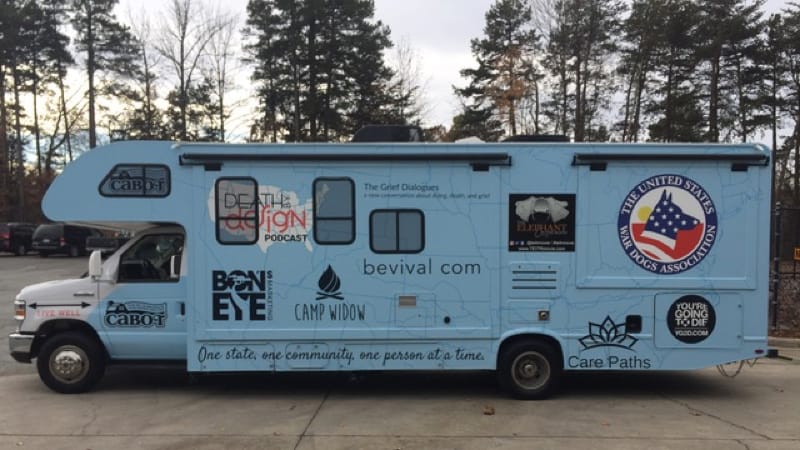 Death: There's no escaping it. It's inevitable. It's all around us. And yet … we don't want to talk about it.
Kimberly Paul, however, faces the matter head on. When it comes to the topic of death, in fact, she – literally – wrote the (well, a) book.
Kimberly Paul, writer, speaker, and motivational human being, worked in hospice care for 17 years. Prior to that, she had a career in television and film but found herself entranced by the inspirational life of working in the industry of hospice.
"The most influential time in my life has been from the stories of people facing immediate death," Paul says. "They really taught me how to live – because some regret things they've done, and because some have lived a really wholehearted life."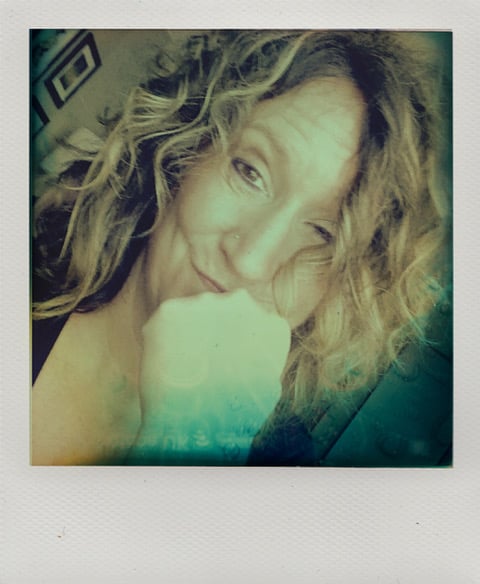 This work felt especially personal after facing losses of her own. The most intense one, she explains, was the death of an ex-boyfriend who lost his battle with cancer at the age of 30.
Inspired by these events plus her many years working in the trenches with the dying, Paul wrote her first book, Bridging the Gap: Life Lessons from the Dying (1)
. The "Bridging the Gap" book, she promises, is not a downer; it instead delves deeply into the stories, lessons, and experiences she gained while working in the hospice industry.
And even before releasing her "Bridging the Gap" book, she created a correlating podcast, Death by Design. Continuing the theme of embracing the elephant-in-the-room that is death, she invites medical professionals and leaders in the hospice industry, plus authors, actors, and other creatives, to discuss their relationship with death and dying.
And now she's taking her wisdom, expertise, and experiences on the road to spread her message to the rest of America.
Paul dropped everything in 2018 and bought an RV; now she and her German shepherd, Haven, are on a multiyear journey across the United States – hitting every state (okay, except Hawaii).
Before her trip, Paul secured 20 sponsors, partners, and supporters (boldly displayed on her RV) who help fund her and feed her (Cabot Cheese is one, and they send their product wherever she goes – which is reason enough to attend her events, in my opinion).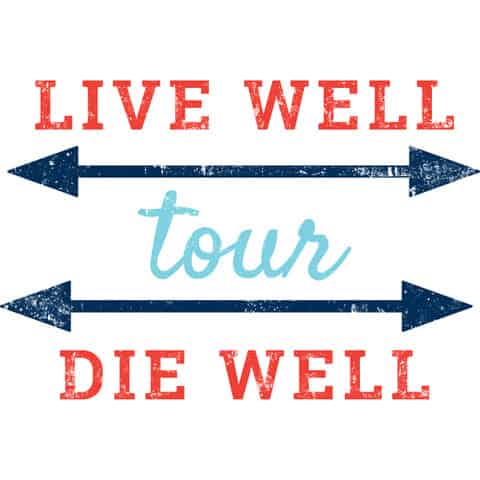 She launched the tour on Sept. 10, 2018, right outside Cincinnati, Ohio – at the home of her late ex-boyfriend's parents. At each destination, Paul provides book readings, meets with death experts, and even strikes up conversations with strangers. "I wanted to see people in their environment," she says. "I wanted to experience the culture … There are ordinary people doing extraordinary things in their lives every day."
In both her work in hospice and throughout her Live Well, Die Well tour, Paul has both grown connections with strangers and enhanced her relationship with those close to her.
"Human relationships are the most important things that we can cultivate," she explains. "When I face the end of the life, am I going to face it with titles … or am I going to have people around that are going to have testimony of what I've done and who I was?"
---
And yes, she's coming to Richmond! Clear your calendars for her local events at the beginning of April. Like this one: Planning Is for Every Person
Can't wait that long? She's got a TED talk for you.
DeathByDesign.com/live-well-die-well-tour-stops
---
Find more Boomer book reviews here!
---
As an Amazon Associate, Boomer Magazine earns from qualifying purchases from linked book titles.