Local Classes to Keep Your Mind Moving
| January 3rd, 2019
We do not stop learning because we grow old ...
---
Whether your brain is craving a boost of right-sided creativity or left-sided intellect, these local organizations offer courses year-round. Find a new hobby, learn a new skill or sharpen a craft that you've already attained. Keep your mind fresh, your days active and your social life flourishing.
THE CULTURAL ARTS CENTER AT GLEN ALLEN
This community staple enriches the region with performing arts and exhibits, but guests can express their own creativity, too. Classes primarily cover visual arts such as ceramics, photography, jewelry making and painting, with lessons in beginning guitar and ukulele.
2880 Mountain Road, Glen Allen  |  ArtsGlenAllen.com
VISUAL ARTS CENTER
Creativity reaches deep at the Visual Arts Center, with more than 1,000 classes each year for all ages and skill levels. Stimulate your imagination with lessons in clay, wood, painting, photography, glass, writing and more. Stick with one medium or dabble in a few – creativity has no limits!
1812 West Main St., Richmond  |  VisArts.org
MISE EN PLACE
Throw on your chef's hat for a culinary endeavor at Mise en Place's single-session cooking classes. Make and savor ethnic fare, desserts, seasonal  meals and more. Leave with fresh recipes, new skills and a satisfied belly.
104 Shockoe Slip, Richmond  |  MiseEnPlaceRVA.com
CHESTERFIELD LIFELONG LEARNING INSTITUTE
From creative courses like painting and chorus to active sessions like yoga and ballroom dancing, the Chesterfield Lifelong Learning Institute keeps you busy. Brush up on your Spanish. Carve a decoy. Learn ventriloquism. Dive into history. Or keep it simple. Mahjong 101, anyone?
13801 Westfield Road, Midlothian  |  LLIChesterfield.org
LEWIS GINTER BOTANICAL GARDEN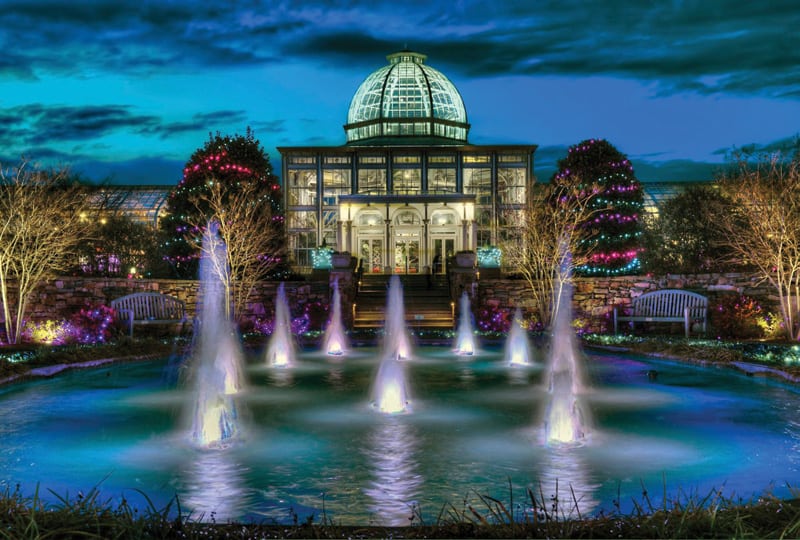 Lewis Ginter turns their botanical roots into educational form through a range of workshops and demos, such as floral design, nature photography, botanical illustration and landscaping. Or tap into your inner foodie through culinary tutorials and garden-to-glass cocktail demonstrations.
1800 Lakeside Ave., Richmond  |  LewisGinter.org
DANCE MASTERS
Reawaken your inner rug-cutter! Dance Masters offers a variety of low pressure, low commitment dance classes, many open to beginners – even those with a pair of left feet. Think swing dancing, ballroom or Samba. Hey, you might be better than you thought!
5008 Lakeside Ave., Richmond  |  DanceMastersStudios.com
FRED ASTAIRE RICHMOND
Through private instruction, group lessons and practice sessions, this franchised studio teaches American, Latin-American, international style and exhibition dance.
100 Arboretum Place, Suite #110, Richmond  |  FredAstaire.com/richmond
STUDIO TWO THREE
Studio Two Three understands that art isn't limited to an easel. Classes include screen printing, calligraphy, sewing, floral design and more. If you do want to use an easel, they've got classes for that, too.
3300 W. Clay St., Richmond.  |  StudioTwoThree.org
OSHER LIFELONG LEARNING INSTITUTE
The University of Richmond organization invites students "50 and better" to delve into a variety of topics, such as history and culture, technology, improv comedy and jewelry-making. Expect field trips – don't expect final exams.
410 Westhampton Way, University of Richmond  |  SPCS.Richmond.edu/osher
MUSIC & ARTS
For learners of all ages, musical training sharpens concentration, boosts memory and stimulates creativity. Music & Arts offers private lessons for a variety of instruments (including voice) catered to each individual.
---
A LOT OF A LOT
These government resources offer a diversity of classes: