Maymont Baby Goat Cam
| June 7th, 2018
You'll be tempted to snuggle with your computer screen
---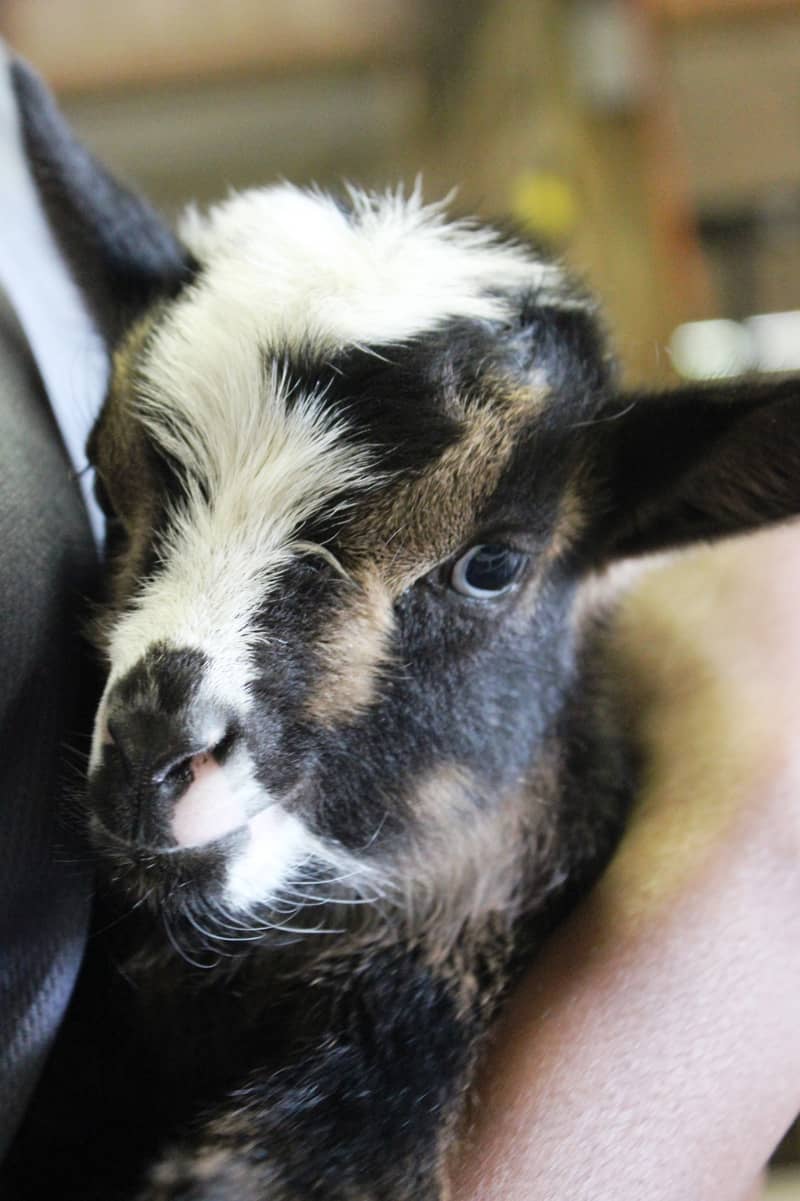 Richmond's local gem, Maymont Farm, spoils Richmonders with a menagerie of winsome animals: sheep, horses, ducks and bunnies, to name a few. This spring, the farm family grew in size after the delivery of five new kids.
Goat kids, that is.
And the best part? You can have them in your home whenever you want.
In April, Maymont's female goat, Tag, gave birth to two sprightly babies – River and James – just days before another resident goat, Amelia, birthed her own three kids – Bucket, Major, and Oakley. Correctly anticipating that the world would want to watch these five baby goats grow and play, Maymont installed a 24-hour live camera inside the goats' stall.
The camera displays footage of the goat mamas and babies while they eat, sleep, run, tussle, snuggle and frolic (the word "frolic" could well have been created for baby goats). And if you get the privilege of witnessing a baby goat jump off a bench (you will), you may never be the same again (you won't).
Side effects may include lack of productivity, over-sharing with your friends and stroking the screen in an effort to pet the goats.
While completely normal, these symptoms will not improve with time.