Memories of The Regency Room at The Hotel Roanoke
| September 23rd, 2020
Kindness and generosity remain after four decades
---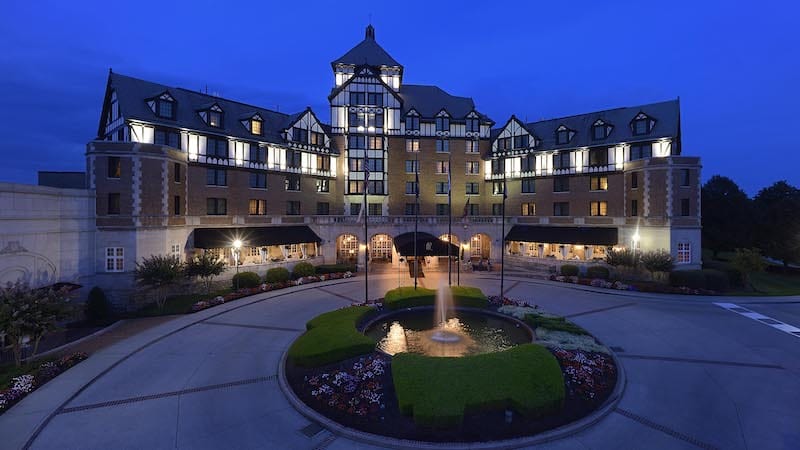 Emeritus professor Patrick O'Connor shares memories of The Regency Room in Roanoke, a tale of family, friends, and generosity.
---
Sue and I lived in Dublin, Virginia, for seven years – a beautiful place filled with many wonderful people. Two of our four children were born there, and Sue and I both earned college degrees there. We had many wonderful times living on a small farm which we enjoyed very much.
Time, friends, and laughter were abundant, but money always seemed a bit dear. I used to joke that everything we had was "tied up in next week." Still is in some ways. We would save our change so we could afford to go to The Regency Room at The Hotel Roanoke for dinner once a year.
This place was "the bomb," as our kids might have said. It was very elegant, especially by our standards. Food, service, and atmosphere were outstanding. Indeed, for us, it was the go-to place for special events. It was about a 45-minute drive from Dublin, but that was fine as the scenery along the way was wonderful.
An Occasion Worth Celebration
Sue was graduating with her bachelor's degree from Radford College (a bit later, Radford University) in June of 1981. She was a non-traditional student. Her graduation would include our 4-year-old son, Patrick, and daughter Erin would be born about three weeks later. Sue's parents and other family members would join us. She was the first in her family to graduate from college. It was a very special time, for sure.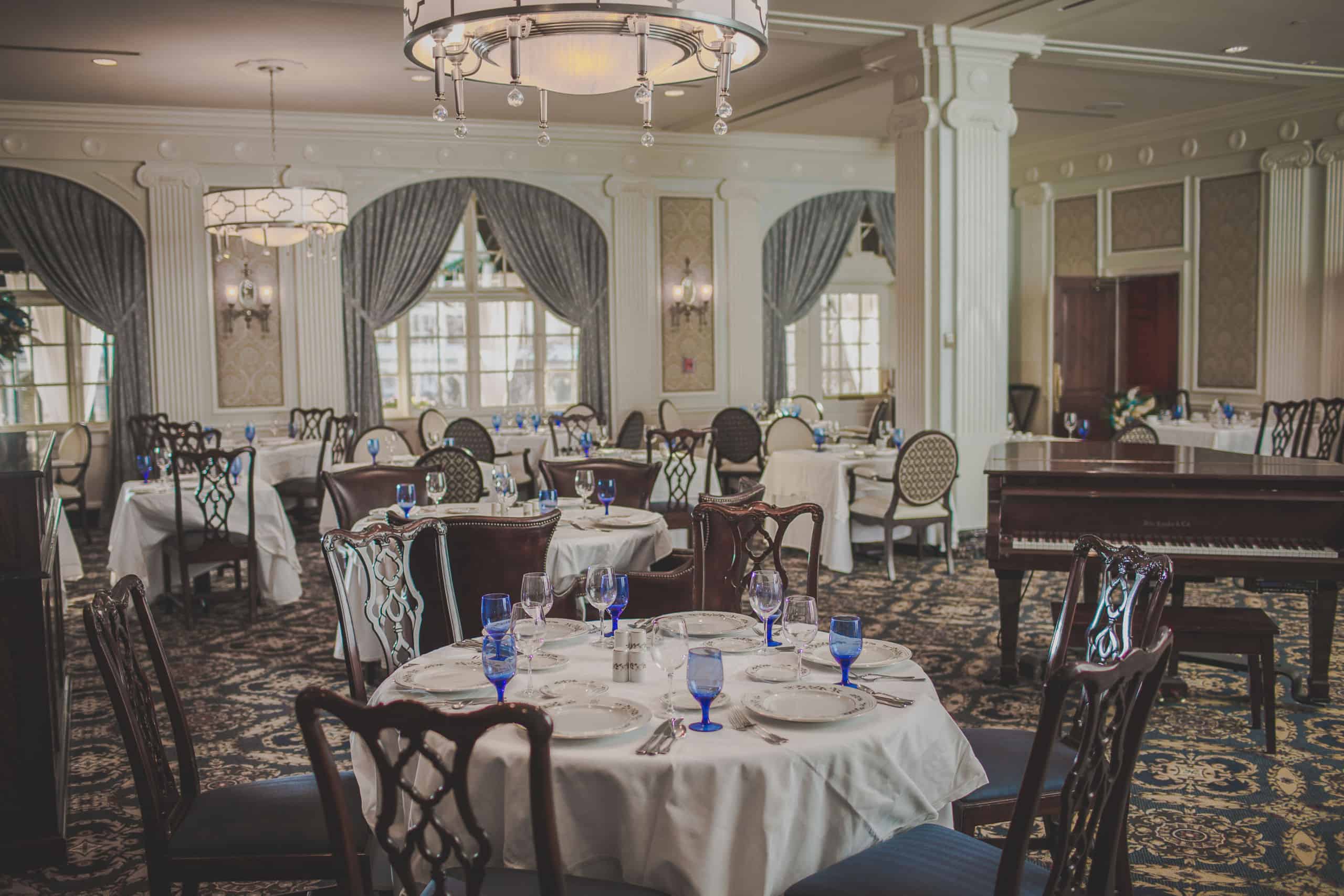 I had the idea that this would qualify for a graduation dinner at The Regency Room. I envisioned a really special graduation celebration for the graduate and for those who had been so supportive of her. Sometimes, people forget graduations are as much about family, friends, and loved ones as they are about the graduate. I really felt like it would be appropriate for us to invite everyone as our guests for the celebration.
Dinner Dilemma
Since the out-of-town family members were already spending money to travel to Dublin/Radford for the ceremony, it seemed a bit presumptuous to expect them to pay for dinner, even a graduation dinner, at such an expensive restaurant. So, I figured it would be up to me to secure the funds to swing it or just cancel the idea.
I really wanted to do it because I felt it would mean so much to Sue. As was previously mentioned, we would save our change for an entire year to go there for a special event such as birthday or anniversary. Once a year … that's all we could afford. Usually, our dinner with beverages and gratuity was around 50 dollars for two (keep in mind this is 1980). Quick math told me that I would need about 175 to 200 dollars to pick up the check for a group of seven. I figured I'd better plan for 200 – I had 75 dollars with graduation 2 weeks away.
Generosity Meets Merit
At the time, I was working on a doctoral degree at Virginia Tech and teaching at a local community college. I had met and worked with so many kind and generous people at both places. I happened to meet a Tech administrator at a backyard barbecue. His son and I taught together at the local community college and became (and still are) good friends. The administrator and I were making small talk and somehow our conversation turned to Sue graduating from Radford in a few weeks. I mentioned I really wanted to take her and her family out to dinner at The Regency Room to celebrate, but the budget was a bit tight.
He was familiar with The Regency Room and agreed it was a special place for special events. In his quiet unassuming way, he asked me how much the dinner would cost. I told him I thought it would be about 200 dollars, which was a staggering amount of money at the time. The rent on our farmhouse was 140 dollars per month! One dinner that was the equivalent of about one and half month's rent! Over-the-top for sure. He then asked me how much I had available to cover it. I sort of whispered that I had about 75 dollars. He didn't respond, and we returned to the barbeque, which went on nicely.
Hearty Benevolence
A few days later, I received a call from one of my doctoral committee members. He worked at Tech with my friend's dad, the Tech administrator, for several years. He oversaw industry training programs offered by the university. I had done similar training as part of my role at the community college. He said he wanted to talk with me about a training program that was coming up in a week. He said he might need someone to assist and would I be available and interested.
"You will also get paid," he informed me.
"Really?" says I. "I am most available and most interested. And I will get paid? That would be great. How much will it pay?" I asked.
He replied, "125 dollars."
Epilogue of Memories From The Regency Room & Roanoke
I did the training program and earned my 125 dollars, which was the way it was supposed to be. We should always earn our way. I added the newfound income to my 75 dollars, and off we went to The Hotel Roanoke to have the dinner of a lifetime at The Regency Room. Sue was so happy, as were her parents and family members. Me too.
I learned so much from that experience. I learned about the generosity of people who see someone who is willing to work to achieve a goal. And I felt the warmth that comes with celebrating a major accomplishment. The kindness and generosity of those involved remains with me to this day. That was the last time we went to The Regency Room, as we moved to Pennsylvania a year later.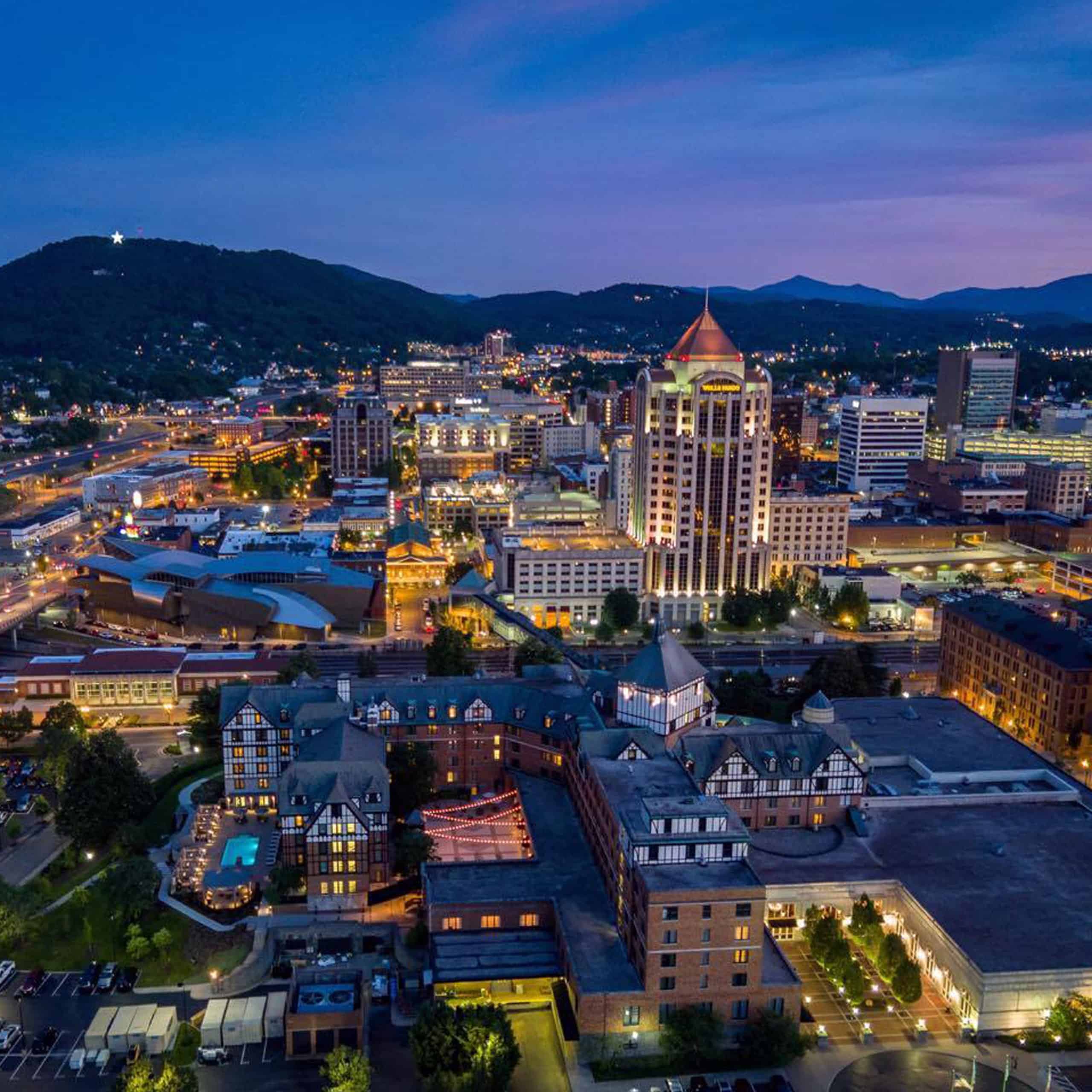 We will stop there again as the Roanoke hotel and The Regency Room are both still there, just as elegant as ever. I am sure it will be just as special as we remember it from over 40 years ago. I am sure it is still expensive, but hopefully less than a month-and-a-half rent.
Thanks to Dr. W.E Skelton and Dr. Bill Giegold for providing me with this and many other opportunities.
---
Patrick J. O'Connor is currently OEO ("Only Executive Officer") of the Life-Long Learning Connection (L3C) based in Kent, Ohio. He is an emeritus professor from Kent State University with stops in Virginia, Pennsylvania, and Georgia in an education career spanning 45 years. He has authored college textbooks, the Road Less Traveled series, numerous scholarly articles, monographs, the Think You Know America series and Meet Me at Ray's. His bachelor and master's degrees are from Bowling Green State University with a doctorate from Virginia Tech. His work can be viewed at LifeLLearning.com.
---
Browse Boomer for more on:
Virginia's mountains: 8 Top-5 Lists for Savoring Fall
The great outdoors: Let Roanoke Rekindle Your Love Affair with Nature