More What's Booming RVA: December 15 to 21
December 15th, 2022
Plus event news to know
---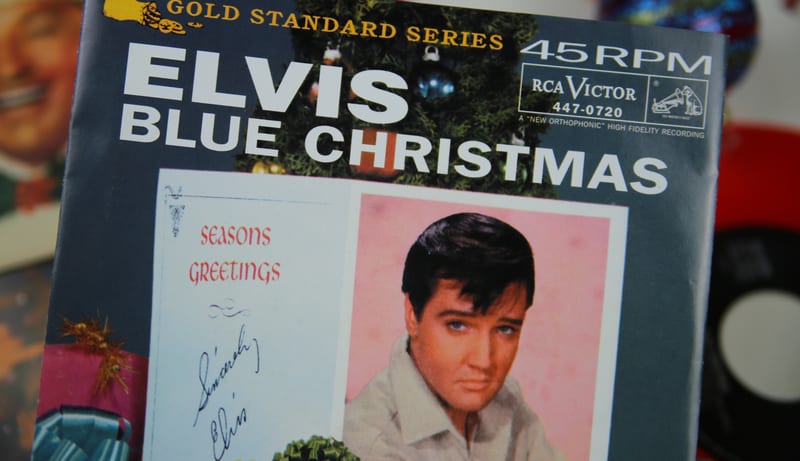 More of What's Booming in Richmond, Virginia, from December 15 to 21: music, museums, announcements, theatre, holiday happenings, and much more!
Note: Check websites for more details, including prices, Covid policies, and registration requirements.
December 15 to 21
Thursday, December 15
String Stories: A Conversation with Walter Carter and Joe Glaser. Dr. Leo Mazow, curator of "Storied Strings: The Guitar in American Art" talks with guitar dealer and historian Walter Carter and guitar technician and historian Joe Glaser. December 15, 6:30 p.m., livestreamed (free; no registration required for streaming) and at Virginia Museum of Fine Arts, Richmond.
Starr Hill Brewery Wreath Workshop. The 11 days of the Starr Hill Richmond 3rd Anniversary Celebration include beer releases, comedy, music, food trucks, and this wreath workshop. Anniversary through December 18, workshop on December 15 at 6:30 p.m. at Starr Hill Richmond Beer Hall & Rooftop, Richmond.
Friday, December 16 
"The Polar Express." Embrace the wonder of life in the classic holiday book come to the grandeur of the screen. Dec. 16 at 10 a.m. at Henrico Theatre, Highland Springs.
"How the Grinch Stole Christmas." Get your inner Grinch fix with the classic Whoville holiday movie. Dec. 16 at 7 p.m. at Henrico Theatre, Highland Springs.
See our top 5 event picks:
"What's Booming RVA: Linda & Robin and Author Sightings"
Saturday, December 17 
Christmas Celebration with Pamplin Park: See What's Booming: Robin and Linda + Holiday Tunes
Wreath-Laying Ceremonies at Three Veterans Cemeteries. Speakers and ceremonies accompany the placing of wreaths on gravesites of Virginia veterans. Dec. 17, 9:30 a.m., at Albert G. Horton, Jr. Memorial Veterans Cemetery (Suffolk). Dec. 17 at noon at Virginia Veterans Cemetery (Amelia). Dec. 17 at 1 p.m. at Southwest Virginia Veterans Cemetery (Dublin).
Santa's Candy Cane Calamity. Drifty returns in this production of Young People's Playhouse for young revelers and their guests. Dec. 17 at 10:15 a.m. and 1 p.m. at Swift Creek Mill Theatre, Chesterfield.
Eazzy Burger Grand Opening. The day that carnivores of Richmond have been awaiting is upon us! The barbecue master of ZZQ is bringing his skills to burgers and dogs. Dec. 17, 11 a.m. at Eazzy Burger, Richmond.
Soul Santa. The man in the red suit shows children that the spirit of giving knows no racial boundaries. Registration required. Noon to 4 p.m. on Dec.  17 at the Black History Museum and Cultural Center of Virginia, Richmond.
GBS Fest. S'mores, food, train rides, music, local vendors, and all Gingerbread Stout variants available to enjoy on draft. Noon to 9 p.m. at Hardywood Park West Creek, Goochland.
Tea & Tidings. Sip on tea and treats, play Victorian games, and learn about how the 19th century influenced our Christmas celebrations today. Dec. 17 at 2:30 p.m. at Pamplin Historical Park & The National Museum of the Civil War Soldier, Petersburg.
Henrico Live: Christmas with KOS and The Taters: See What's Booming: Robin and Linda + Holiday Tunes
Chris Knight. The Americana singer-songwriter brings his 23 years of experience in a performance on Dec. 17 at 8 p.m. at Capital Ale House Music Hall, Richmond.
"Annie JR." Cadence Theatre brings the classic 1930s story to the stage, Dec. 17 to 23 at Libby S. Gottwald Playhouse, Richmond.
Sunday, December 18
Chrysler Bake Off. See baked goods inspired by art in the museum's collection, explore the galleries, and help make a winter wonderland of paper snowflakes. Dec. 18, Noon to 3 p.m. (museum open until 5 p.m.) at Huber Court at the Chrysler Museum of Fine Arts, Norfolk.
Brew Ho Ho Books & Authors 2022: See What's Booming: Robin and Linda + Holiday Tunes
"Home Alone." Can we ever tire of seeing 8-year-old Kevin McCallister making absolute fools of the bungling burglars? I think not, ya filthy animal. Dec. 18 at 3 p.m. at Henrico Theatre, Highland Springs.
Wes Iseli Family Magic Show. The seasoned magician and his family will stump kids of all ages. Dec. 18, 3 p.m. at Firehouse Theatre, Richmond.
Herman's Hermits, Starring Peter Noone. Many remember Noone as Herman, lead singer of the pop band, with classic hits like "I'm Henry VIII, I Am" and "I'm into Something Good," and his performing career including acting as well. Dec. 18, 4 and 8 p.m. at The Tin Pan, Richmond.
Monday, December 19
Henrico Concert Band: See What's Booming: Robin and Linda + Holiday Tunes
Christmas with Elvis & The Long Live The King Orchestra. Combining the heart-thumping finesse of "The Best Elvis in Vegas" with the music of Christmas promises new holiday memories. Dec. 19, 8 p.m. at The Tin Pan, Richmond.
Wednesday, December 21
Lunch Break Science: "Demythifying Mosquitoes: The Truth behind the Bite." A biting presentation from an expert on Dec. 21 at noon at the Science Museum of Virginia, Richmond.
Submit your event for What's Booming!
Event News to Know 
Book Discussion with Library of Virginia: "Yellow Wife." Read Sadeqa Johnson's novel of an enslaved woman in Charles City, Pheby Delores Brown, who is taken to Richmond's Devil's Half-Acre slave jail instead of receiving the freedom she was promised. Jan. 11, 2023, at 6 p.m., online.
Working Wood in the 18th Century. Colonial Williamsburg's 25th annual wood-working conference explores ornamentation in woodwork with presentations, demonstrations, showcases, and tool swap. In-person and virtual. Jan. 26-29, 2023, in Colonial Williamsburg.
Down the Road
Have you heard about the Apollo exhibit landing at the VMHC, 200 stories, or the Wild and Scenic film festival? A Burning Man artist exhibit? "Les Misérables."? These and so much more are just around the corner and down the road.
Check out our listing at BoomerMagazine.com
Holiday Happenings for Festive Fun
Sacred music, hilarious and heartwarming plays, sparkling lights to fill the long, dark nights …
Find a little bit of a lot Boomer's holiday happenings events listing
Ongoing Exhibitions
American Democracy: A Great Leap of Faith. Examine our government's founding and the continuing story of America's bold experiment in a government "of, by, and for the people." Through Dec. 31 at the Virginia Museum of History and Culture, Richmond.
"Cheers, Virginia!" Learn about how everyday people and crafters have used their skills and ingenuity to make and improve beer, cider, spirits, and wine for their home tables and to consumers – from early settlers to today's craft beverages. Through Feb. 9, 2023, at the Virginia Museum of History & Culture, Richmond.
Forging Freedom, Justice and Equality. An exhibition covering important themes of Black history across Virginia, from commerce to military, education, sports, entertainment, and more. Through April 29 at the Black History Museum and Cultural Center of Virginia.
"Storied Strings." A new exhibition premiering at the VMFA explores the guitar's symbolism in American art and its story, through a variety of artistic and musical media. Through March 19, 2023, at the Virginia Museum of Fine Arts, Richmond.
"'I made this…': The Work of Black American Artists and Artisans." The first exhibition looking solely at the work of diverse Black artists and artisans from three centuries opens at the Art Museums of Colonial Williamsburg. Through Dec. 31, 2025, at the DeWitt Wallace Decorative Arts Museum, Williamsburg.