More What's Booming RVA: May 11 to 18
| May 11th, 2023
A week of events, announcements, and a link to future fun
---
More of What's Booming in Richmond, Virginia, beginning May 11. Music from folk to classical, authors galore, stargazing (celestial and celebs), bikes along the Virginia Capital Trail, classic cars, pickleball, and more.
---
Check out the week ahead for RVA events, or go to our updated events page for Down the Road happenings and ongoing exhibitions and performances.
May 11 to 18
What's happening in and around the Richmond region
Thursday, May 11
"Trailed: One Woman's Quest to Solve the Shenandoah Murders." See "What's Booming RVA: Murders and Vampires." 
Ernest Thompson at Sam Miller's. Award-winning author of "On Golden Pond" discusses his new fiction book, "The Book of Maps," about a powerful father-son relationship and a quest to evolve, in a moving, funny, and inspiring cross-country odyssey. FREE, registration required. May 11, 6 to 7:30 p.m., at Sam Miller's restaurant, Richmond.
"The James River in Richmond." Book signing by author John Bryan, who has refreshed and released his book on Richmond's river, subtitled "Your NEW Guide to Enjoying America's Best Urban Waterway." May 11, 7 to 9 p.m., at Book People's new location at 10464 Ridgefield Parkway, Henrico.
Nefresh Mountain. See "What's Booming RVA: Murders and Vampires."
Stargazing at Virginia House. Join the Virginia Museum of History & Culture, the Richmond Astronomical Society, and Reservoir Distilling in gazing upward and exploring the grounds and house at twilight. Light food and cocktails available. May 11, 7:30 p.m., at Virginia House, Richmond.
The Quebe Sisters. See "What's Booming RVA: Murders and Vampires." 
Friday, May 12
Intro to Letterboxing. In this treasure hunt activity, follow directions to find hidden boxes. Learn the basics, make a stamp, and search for boxes. All ages. May 12, 5 to 7 p.m., at Deep Run Park, Henrico.
Friday Cheers 2023. Richmond's longest-running concert series continues with Sierra Ferrell with Chris Leggett & The Copper Line. May 12, 6 to 9:30 p.m., at Brown's Island, Richmond.
Mirrors & Windows – A Grown Up Evening of Play. A carefree, fun-filled, cocktail-attire evening for adults, with fine food, specialty beverages, live music, and age-appropriate adult activities. May 12, 7 to 11 p.m., at Children's Museum of Richmond, Richmond.
Henrico Live Presents The Taters. Celebrate the 25th anniversary of this long-time favorite Richmond band, offering infectious melodies and high-energy songs. May 12, 7:30 to 9:30 p.m., at Henrico Theatre, Highland Springs.
"How to Bruise Gracefully." The story of a young YouTuber with secrets. A typical workday spirals into an exploration of fear, trauma, and inner strength. Presented by Cadence Theatre and Virginia Rep. May 12 to 21 at Libby S. Gottwald Playhouse at Dominion Energy Center, Richmond.
18th Annual Cap2Cap. See "What's Booming RVA: Murders and Vampires."
Saturday, May 13
25th Annual Eagle Festival. Morning bird walks (FREE, but registration required), plus live animal shows, hands-on educational opportunities, outdoor recreation clinics, boating, and storytelling. May 13, beginning at 8:15, at Mason Neck State Park, Lorton.
Breakthrough Car Show. Cars and trucks from yesteryear and super cars of today. Open show with participant judging and awards, plus food and drink, silent auction, and more. May 13, 10 a.m. to 3 p.m., at Pamplin Historical Park, Petersburg.
"Star Wars" Reading Day. Chesterfield Police Activities League presents book readings, kids' costume contest, giveaways, and raffles for signed memorabilia. May 13, 10 a.m. to 2 p.m., at North Courthouse Road Library, North Chesterfield.
"Twinings: Poems at Eighty." Julie Fritz will talk about her life as reflected in her poetry. From a cabin in the Smoky Mountains in rural Tennessee, to Richmond and beyond. Proceeds from this event go to the Massey Cancer Center. May 13, 7 to 9 p.m., at Book People's new location at 10464 Ridgefield Parkway, Henrico.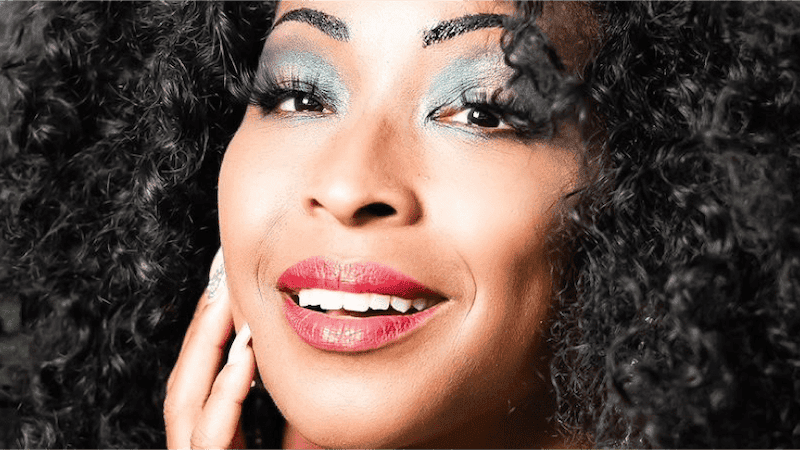 N'Kenge: Legends – Joins Richmond Symphony. The Broadway phenom with an astonishing five-octave voice salutes divas of jazz, opera, pop, and soul: Billie Holiday, Leontyne Price, Lena Horne, Ella Fitzgerald, Diana Ross, Whitney Houston, Beyoncé, and others. May 13, 8 p.m., at Dominion Energy Center, Richmond.
"OMG! I love that song!" With Debra Wagoner. The long-time performer sings long-time favorite songs as part of the theatre's cabaret series. May 13, 8 p.m., at Swift Creek Mill Theatre, South Chesterfield.
The Honey Dewdrops at Shady Grove Coffeehouse. The Americana duo have roots in the Appalachian Mountains and boots in urban Baltimore. May 13, 8 p.m., at the Unitarian Universalist Community Church, Glen Allen.
Sunday, May 14
Happy Mother's Day!
Free Admission for Moms: 
Mother's Day Market. Local artists and makers, Tarot reader, baked goods, and more at this family-friendly gathering. May 14, 10 a.m. to 6 p.m., at Babe's of Carytown, Richmond.
Mother's Day Brunch Buffet. A wide assortment of food plus $5 drink specials. Reservations required. May 14, noon to 3 p.m., at Three Notch'd Brewing, Richmond.
The Be Funny Tour with Nate Gargatze. The comedian tackles meaningless day-to-day issues as a break from fighting the good fight. May 14, 2 and 7 p.m., at Altria Theater, Richmond.
Mother Goose Suite. The Richmond Symphony presents Mozart & More for Mother's Day. A family-focused concert with music to showcase moms, including Dvorak's "Songs My Mother Taught Me," Ravel's Mother Goose Suite, and more. May 14, 3 p.m., at Perkinson Center, Chester.
Monday, May 15
Youth Orchestra Program Spring Concert. The Richmond Symphony's flagship educational program consists of four youth orchestras and a wind ensemble, beginners to advanced, elementary through high school. May 15, 7 to 9 p.m., at Dominion Energy Center.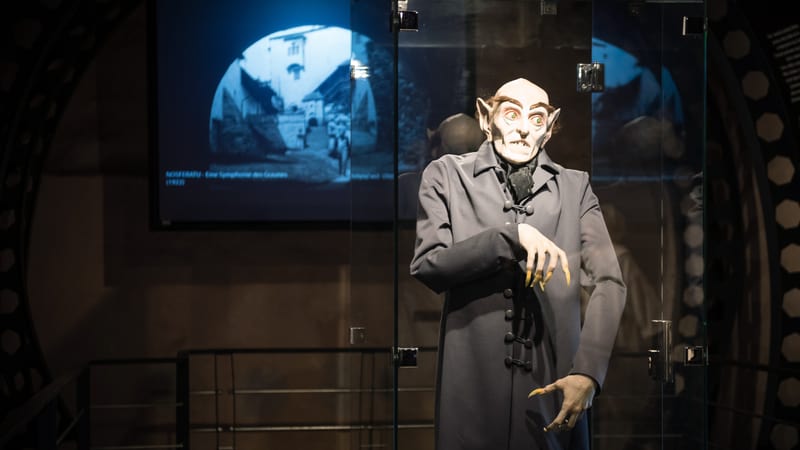 "Nosferatu: A Symphony of Horror." See "What's Booming RVA: Murders and Vampires."
Tuesday, May 16
Pickleball for Beginners. Learn to play the popular sport on new outdoor courts. Paddle provided for beginners. Two sessions, May 16 and 23, 5:30 to 7 p.m. each day, at Hidden Creek Park, Henrico.
Richmond Flying Squirrels vs. Akron RubberDucks. Go Nutz and have Funn with professional baseball, giveaways, and fireworks on featured nights. May 16 to 21 at The Diamond, Richmond.
Life, Liberty & Happiness, with Meredith Weisel. Regional director of the Anti-Defamation League (ADL) discusses the history of the ADL and the rise of antisemitism, hate speech and extremism in America. FREE, registration required. May 16, 6 to 7 p.m., at The Valentine First Freedom Center, Richmond.
Wednesday, May 17
"Euroda Welty & Tennessee Williams in Dialogue." What would these two towering figures of 20th-century Southern literature have to say to each other – and us? May 17, 6 to 7:30 p.m., at the Poe Museum, Richmond.
Thursday, May 18    
"Clay 1613: An American Family in Black and White." Screening and a discussion of a film telling the story of historical and genealogical research, connecting poor and rich, black and white, known and unknown descendants of the English planter John Clay, who arrived in the colony of Virginia in 1613. May 18, 6 to 8 p.m., at the Library of Virginia, Richmond.
Maine Makers: Vernacular Furniture During the Long 18th Century. Lecture with woodworker and furniture scholar. May 18, 6 p.m., at Wilton House Museum, Richmond.
"Go on, Be Brave" Screening. The story of Andrea Lytle Peet's race against time and an attempt at the impossible – to be the first person with ALS to complete a marathon in all 50 states. May 18, 6:30 to 9:30 p.m. at Hardywood Richmond.
As We See Ourselves: Portraits of Racial Progress in Central Virginia, 1900 to 1925. Examining hundreds of African American portraits from Charlottesville's Holsinger Studio in the early 20th century, showing the rich, full lives that they lived despite obstacles. May 18, 6:30 p.m., at the Virginia Museum of Fine Arts, Richmond.
"The House Is on Fire." Richmond author Rachel Beanland discusses her fictional book based on the historic Richmond theatre fire in 1811. May 18, 7 to 9 p.m., at Book People's new location at 10464 Ridgefield Parkway, Henrico.
Mark Your Calendar!
The 25th Annual Asian American Celebration. Learn about and celebrate Asian American communities through cultural performances, culture booths, activities, food, and vendors. May 20, 11 a.m. to 7 p.m., at the Greater Richmond Convention Center, Richmond.
"Deconstructing Karen." Screening and discussion of a film examining the effects of white women's part in upholding white supremacy, providing an opportunity to reflect on personal behaviors and biases and see how to work towards dismantling systems of racism and oppression. May 25, 5 to 8:30 p.m., at the Byrd Theatre, Richmond.
"Sweet Delilah Swim Club." Five Southern women, long-time friends, meet at the "Sweet Delilah" beach cottage on the OBX every August to recharge those relationships. May 26 to July 1 at Swift Creek Mill Theatre, South Chesterfield.
"Hadestown." Two mythic tales – young dreamers Orpheus and Eurydice, and King Hades and his wife Persephone – take the audience on a journey to the underworld and back. From singer-songwriter Anaïs Mitchell and innovative director Rachel Chavkin arise themes of industry vs. nature, doubt vs. faith, and fear vs. love. Part of the Broadway in Richmond series. May 31 to June 4 at Altria Theater, Richmond.
Maymont Summer Kickoff Concert Under the Stars. Showcasing Richmond's eclectic local musical talents, with bluegrass/rockers South Hill Banks with The Wilson Springs Hotel on Friday night, and yacht-rock icons Three Sheets to the Wind with Allman Brothers' tribute band Skydog on Saturday. Food trucks and craft beverages for pairing. June 16 to 17 at Maymont, Richmond.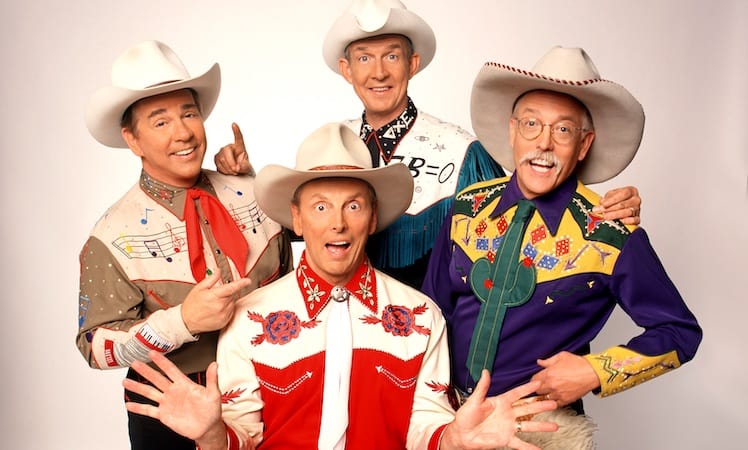 Riders in the Sky. The Grammy Award-winning comedy cowboys offer their unique style of entertainment. June 18, 7 p.m., at The Tin Pan, Richmond.
Two Long-time Favorite RVA Events. Venture Richmond has announced dates for:
The 2nd Street Festival, Oct. 7 to 8, in historic Jackson Ward neighborhood – for its 35th anniversary.
The Richmond Folk Festival, Oct. 13 to 15, along Downtown Richmond's riverfront.
Carnival of Cocktails. The grand cocktail party makes its Richmond premiere with specialty cocktail tastings, new spirits discovery, educational classes, live music, great food. Including cocktail specialists with national acclaim, Brett Adams and Chris Elford. Oct. 21, Main Street Station, Richmond.
Featured Day Trip
"The Day Is Past and Gone." Local African American playwright Teresa Harris explores the complex lives of the enslaved and their struggles to survive, through an original, three-act performance drawn from real experiences. Q&A session to follow. May 19 and 20, 6:30 p.m. both nights, at Poplar Forest, Lynchburg.
Follow What's Booming on Boomer, updated every Thursday, and sign up at the bottom of our website for our twice-weekly newsletter.