What's Booming RVA: Murders and Vampires
| May 11th, 2023
Boomer's top 5 picks for the week ahead
---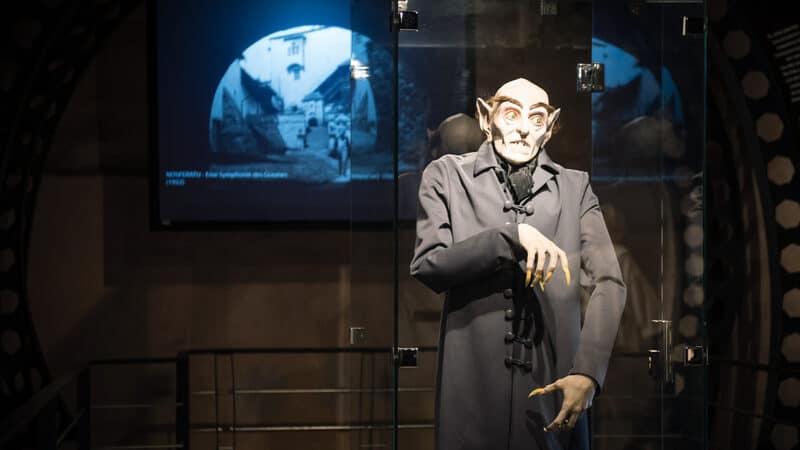 A quest to solve the Shenandoah murders, the OG Dracula film, rich folk music, and biking from fun to serious. In this week's "What's Booming RVA: Murders and Vampires."
---
"Trailed: One Woman's Quest to Solve the Shenandoah Murders"
May 11,6 to 7:30 p.m., at the Library of Virginia, Richmond
When journalist and science writer Kathryn Miles began looking into the case of unsolved murders in Shenandoah National Park, she discovered conflicting evidence, mismatched timelines. and details that didn't add up. With unprecedented access to crucial crime-scene forensics and key witnesses, she began to uncover the truth. Miles discusses her book, as part of the 2023 Carole Weinstein Author Series. FREE.
Nefresh Mountain
May 11, 7:30 p.m., at the Weinstein JCC, Richmond
An eclectic mix of bluegrass, Celtic, and Appalachian music, with Jewish spirituality and soul, singing in English and Hebrew.
The Quebe Sisters
May 11, 8 p.m., at The Tin Pan, Richmond
The trio is stretching the boundaries of old-time country and western swing music for neo-traditionalist western swing.
18th Annual Cap2Cap
May 12 and 13, along the Virginia Capital Trail from Richmond to Williamsburg
One of the region's biggest cycling events, along the scenic Virginia Capital Trail, offers several distance options: a fun 7, 25, 50, and 100 miles, plus a 2-day challenge. Proceeds support the work of the Virginia Capital Trail Foundation. Rest stops and support, party zones, and a virtual option. Post-ride celebrations at Chickahominy Riverfront Park (Williamsburg, May 12) and Dorey Park (Henrico, May 13). Cyclists can customize their ride by selecting their own starting and ending locations, route, and ride day. New features include a shuttle package for half century riders and group ride information with local cycling organizations.
"Nosferatu: A Symphony of Horror"
May 15, 7:30 p.m., at Firehouse Theatre, Richmond
The classic, unauthorized, 1922 black-and-white film adaptation of Bram Stoker's "Dracula," accompanied by the music of guitarist David DiDonato. "Nosferatu" pioneered techniques and horror tropes, and Max Schreck created a seminal performance as the iconic Orlok.
Check websites for more details, including prices and registration requirements.
---
More of What's Booming in Richmond besides murders and vampires
Food and more fun to fill your plate
Boomer's featured flavor of the week:
A dog-friendly weekend of food and craft beverages at the Indigo House in Nelson County, Virginia
And lots more events to throw on your calendar: