Just Winging It
| July 28th, 2022
National Chicken Wing Day
---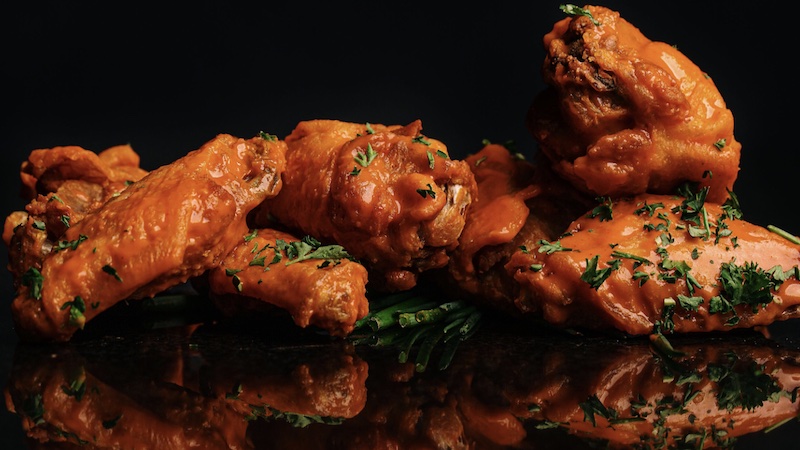 Food and travel writer Steve Cook takes us to five restaurants that make some of the best wings in Richmond, Virginia – perfect for National Chicken Wing Day – July 29  or any other day. PLUS a big bonus suggestion!
---
Guess what July 29 is? If your tastes are anything like mine, you probably already know. You likely already have it on your calendar. That's right, July 29 is National Chicken Wing Day. To be honest, I'm not sure I fully understand why National Chicken Wing Day isn't a national holiday.
Of course, if you've already scheduled a personal day off from work, I'm going to give you my curated list of chicken wing stops you may want to visit. I'm saving all my WW (Weight Watchers) points for today and tomorrow in order to be able to celebrate Chicken Wing Day in my own special way.
And if you stick with me through this, I'm going to have a special surprise for you at the end. No peeking. You have to read every word and then get your bonus.
Before we begin, I will say that I haven't personally tried every place on the list, but I polled a few of my finger-licking, chicken-wing-loving friends. Here now are my favorites paired with a few other suggestions.
Bottoms Up Pizza, 1700 Dock St. in Shockoe Bottom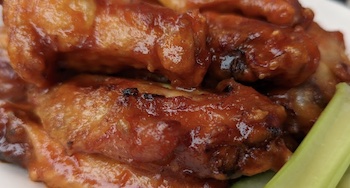 That's right, I said Bottoms Up. You know 'em for their pizzas, but did you know that Bottoms Up does wings about as well as anyone in town. These unbreaded, deep-fried babies are plump and meaty and moist and, well, you get the picture.
Pie 314, 423 N. 18th St. (at the foot of Church Hill)
While I don't ever list any restaurant as "my absolute favorite," Pie 314 quickly jumped into my top 5 list after just one visit. Michael Sleem, who owns the place, says the secret to his wings is that he uses fresh wings, which he pre-cooks before frying in his wood oven. He makes it sound so simple, but take it from me, these are extraordinarily delicious wings. He offers a variety of sauces from mild to a habanero. The pizzas are very good, too.
Here are some other wonderful wing destinations, for National Chicken Wing Day or any other day of the year, from the recommendations of others.
Mellow Mushroom, 12171 W. Broad St. (in Green Gate)
I'm beginning to see a pattern here. Pizza and wings do go together well. Although, I'm a purist. If I'm eating pizza, I want pizza. If I'm having wings, get the pie out of my face. According to my grandson Jude, these are the best wings in the universe. His experience is limited to the Mellow Mushroom in Short Pump, but I'm guessing you'll find that his universe could well incorporate the other Mellow Mushrooms in the region.
Jude loves the Cloud 9 wings. These huge wings are double baked and smothered in a garlic-parmesan sauce. And huge. Did I mention huge?
Sports Page Bar & Grill, 8319 Bell Creek Rd., Mechanicsville
Sports Page, a small local chain, has locations scattered around town, but my son-in-law tells me that the Mechanicsville location has the very best wings he's ever had. Of course, he does humbly admit that the ones he grills are better than anyone else's. But since you're not invited to his house, you may want to check out Sports Page. Their unbreaded wings are fried in soybean oil and served with your choice of sauces, which include mild, medium, hot, Crazy Hot, garlic, Caribbean Jerk, Carolina Gold, and others, including a couple of dry rubs.
The Cocky Rooster, 2523 W. Main St. (in the Fan) and 12171 W. Broad St. (in Green Gate)
Unfortunately, I have never tried the Cocky Rooster. I say unfortunately because so many folks with whom I spoke recommended this place as their number one favorite. Just looking at the pictures of their wings online makes me want to climb into my computer and eat my way out.
At the Cocky Rooster you can pretty much have your wings the way you want them – fried, smoked, boneless, or mix and match. They even have breaded cauliflower nuggets. But I'll save my opinion on cauliflower until I see what they can do with it. They also have something they call Not Not Wings, which they describe as breaded vegan nuggets. Again, I'll just keep my mouth shut. Tomorrow is National Chicken Wing Day, not National Cauliflower Day. But, I mention this just in case there are any out there who want to celebrate without the chicken. Perish the thought.
Now, I promised you a bonus. Here goes. As I was doing a little research, I came across a great article written by a travel writer friend of mine, Aly Walansky. Aly did an excellent piece this week for Today.com. The title of her article may be the most beautiful title I have ever read. It's "How to get free wings on National Chicken Wing Day." Free wings, eh?
Several of the places she mentions in the article have locations right here in this area. So, don't ever say there's no such thing as a free wing. Because Aly can prove otherwise. Read it here.
---
PHOTO CAPTION FOR FEATURE IMAGE: Chicken wings from the Cocky Rooster.
Steve Cook has lived in the Richmond area for most of his life, working as a writer and editor and in marketing and radio. He loves to keep abreast of the local restaurant scene and researches the subject voraciously. "I used to think I was a foodie," he says, "but then I realized I just like to eat a lot." He once co-hosted a local Richmond restaurant radio program with BOOMER editor Annie Tobey. Steve completed his first novel in 2017 and says he hopes to read another one this year.