New Seasonal Cocktails at Nota Bene
| September 29th, 2017
More than just award-winning food at Shockoe Bottom restaurant
---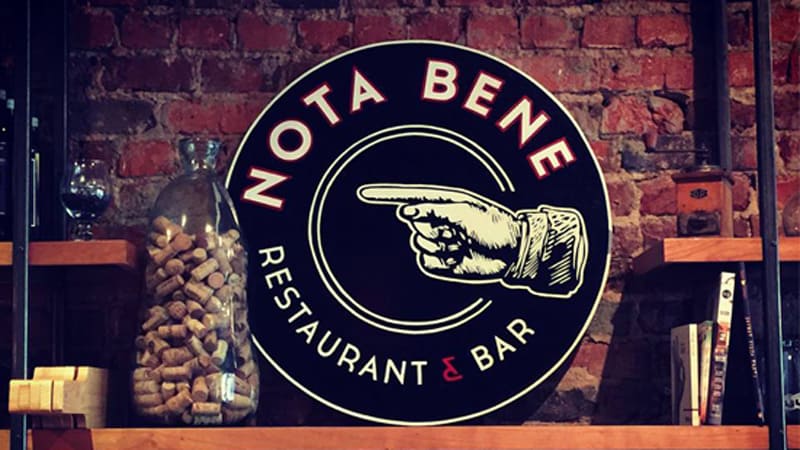 Bartender Caroline Ciulla takes her job seriously. Fortunately for Nota Bene restaurant customers, she mixes it with plenty of fun, creativity and delightful and often unexpected tastes. As her new fall cocktail menu demonstrates.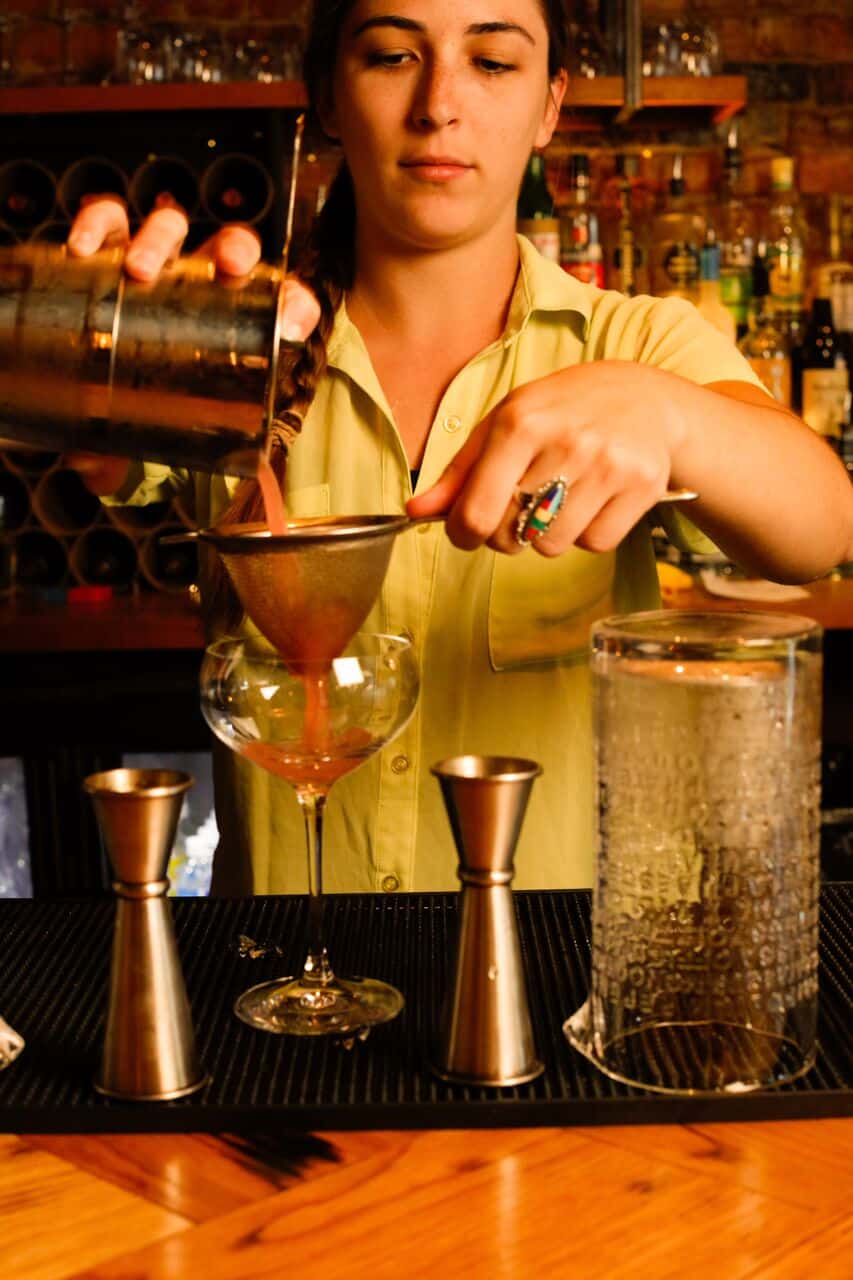 Nota Bene is most known for its wood-fired kitchen, which lights up palates with Neapolitan-style pizza, bread and other fire-touched dishes, as well as with other creative Italian-inspired dishes such as spaghettini with Littleneck clams and venison lasagna. In fact, its food earned Nota Bene accolades including the 2017 Elby award for best new restaurant and Style Weekly's restaurant of the year.
Not only does the food deserve accolades, the bar program does, too. Ciulla's creativity is evidenced in this new seasonal cocktail menu, highlighting fall flavors such as apple, cinnamon, cranberry and fennel as well as clever names. She introduces unexpected blends of quality liquors and other ingredients, including many made in house. The fall list begins with Fronds with Benefits, a clean and bright gin-based drink. The Botanist dry gin and yellow chartreuse contribute complexity that's complemented by the fennel-infused Dolin Blanc at the fore.
Next up, The Postman Always Brings Ice, begins its trip over your tongue with the Russell's Reserve Rye. The whiskey is soon joined by dark flavors of pomegranate and cinnamon, and then by more subtle notes of ginger and apple. Enjoy at the bar, or use the recipe in the above link to make at home!
Rujero Singani brandy provides the base for Kissed by Fire. The grape-based spirit is complemented by the spices from falernum, a historic Barbados concoction of lime and spices like clove and ginger; fruity fall notes from cranberry; a hint of amaretto; and some drama from the flamed lemon zest.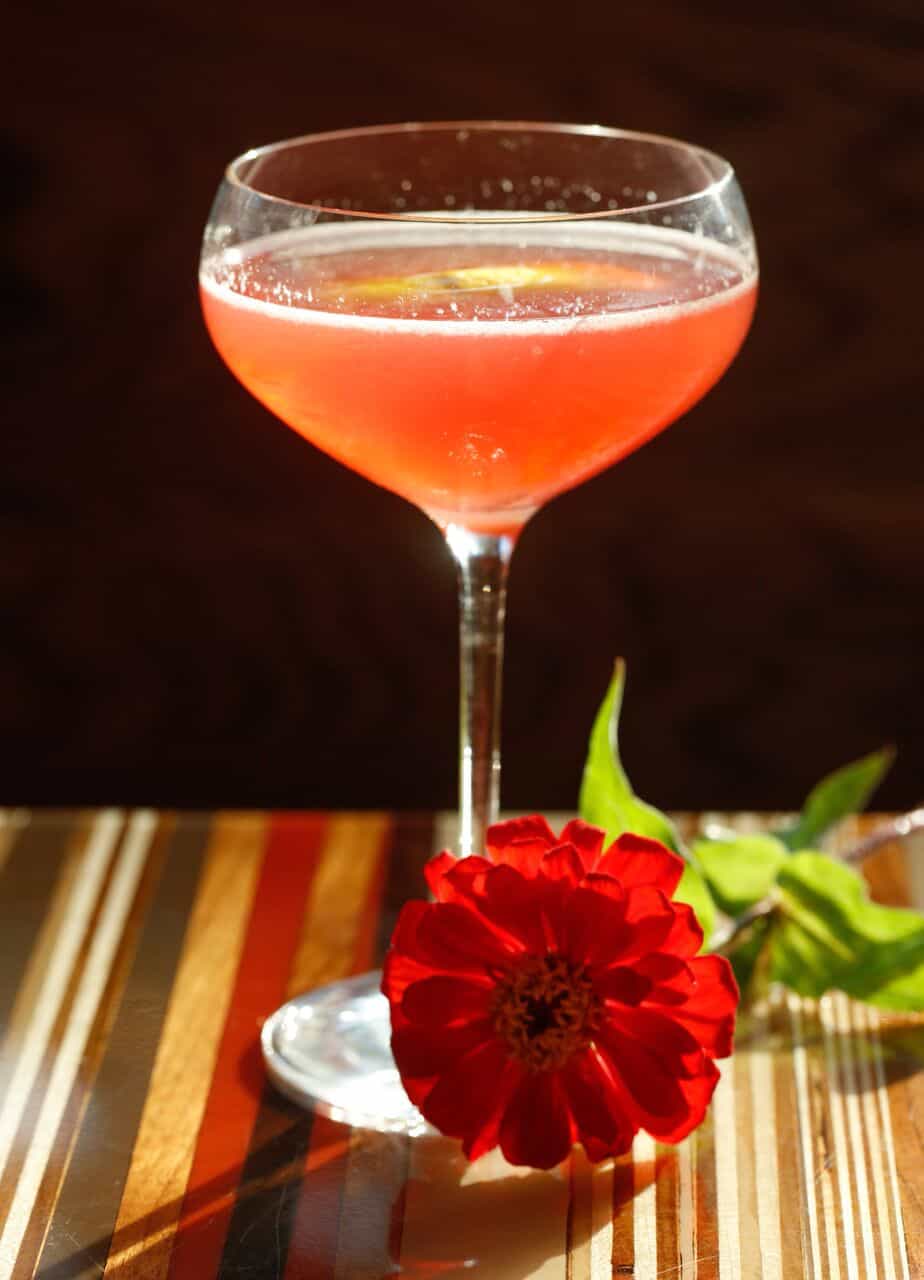 John Milton may roll over in his grave at the next drink – Paradise Sauced. Beginning with Old Grand-Dad 114 bourbon, the drink moves into autumn with the addition of a persimmon shrub, balanced with sweet Italian vermouth. The spiciness of the whiskey's high rye content is accentuated with a black pepper-infused simple syrup and, surprisingly, the cocktail is finished with a sprinkling of fresh cracked pepper.
Moving several centuries forward to a more recent writer, Ernest Hemingway, comes Ciulla's Death on the Riviera. The cocktail is inspired by Death in the Afternoon, which the American author claims to have invented for his book of the same name. Like Hemingway's drink, the Nota Bene cocktail blends the licorice notes of absinthe with the dry tingle of sparkling wine. The Riviera adds complexity with hibiscus, lavender, lemon and oak bitters.
Fans of smoke will enjoy Fumo, a mezcal sour. Vida Mezcal is mixed with lemon and balanced with Cocchi Americano Italian aperitif wine and rosemary simple syrup, and then topped with bitters.
The seasonal house cocktails are but the tip of the iceberg at the Nota Bene bar. You can pair the acclaimed foods with other cocktails, craft beers and wine. You're bound to please your palate.