Play Your Childhood Games with Your Grandkids
| December 7th, 2022
Transform fond old memories into new memories
---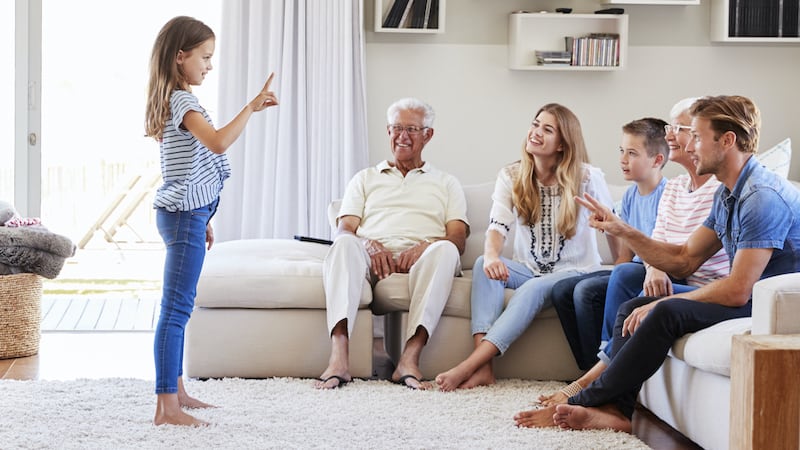 Resurrect some of your old childhood games to bond with your grandchildren, support important skills, and create lasting memories.
---
Most baby boomers have fond memories from their past of playing games with friends and family. Even the title of this article might spark some of those playful memories for you. Whether it was Red Rover, Kick the Can, Capture the Flag, or Monopoly at home with the family, these iconic games have left lasting impressions.
Flash forward to today, and it's not hard to see that some popular games have all but disappeared. Most of today's kids, unfortunately, don't play like they used to. That's caused some issues, including greater amounts of screen media use that's contributed to everything from childhood obesity to mental health issues.
The good news? It's never too late to teach your grandkids some of your favorite childhood games. You'll get them off the couch, off of their iPads, and create a bonding experience with them that they'll never forget.
Let's look at some fun outdoor games that will get you both moving, as well as some classic board games that can help them learn life skills.
Get outside with classic childhood games
Spending time outside is beneficial for everyone. Some doctors are even "prescribing nature" for mental health. Studies have shown that people who spend time outdoors often have a reduced risk of conditions like:
Anxiety
Depression
Fatigue
You can even boost your energy, improve your mood, and find genuine enjoyment in both remembering your past and creating new lasting memories with your grandkids. You'll also help them stay healthy if you choose an outdoor game that gets you both moving.
Try some of the classics like Hide and Seek, Red Light Green Light, or even a game of Tag. Old-fashioned outdoor games like these never go out of style. By teaching them to your young grandkids, you'll pass on some of your best memories to the next generation, and have a lot of fun doing it!
You can even do something as simple as playing catch or playing basketball at the local park. If you partake in games that require equipment, you can store that equipment properly at home to teach your grandkids the importance of taking care of their belongings and assure the equipment will stay in good shape for years to come – maybe even for your grandkids to play with their kids.
---
Grand-camp: Ideas for entertaining the grandkids
---
Indoor games for quiet days
Whether it's too cold or rainy to spend time outside or you just want to connect with your grandkids quietly, classic board games can be a great way to spend time with them.
Some of the best board games for kids and adults that you might remember from childhood include:
Not only will these games boost your bond with your grandkids, but they can improve cognitive health, memory, concentration, and focus for all of you. Some games will teach your grandkids things like strategy, and some, like Scrabble Junior, Clue Junior, and Yahtzee Jr, offer easier versions tailored for young players. You'll be delighted when one of your favorite games becomes one of theirs, too.
---
Jumble puzzles for kids and adults
---
Some childhood games have remained classics over the years for a reason. Whether you want to get your grandkids off the couch or you just want to spend more time with them, consider introducing them to some of your favorites – and don't be afraid to play like a kid again!
---
Charlie Fletcher is a freelance writer from the lovely "city of trees" – Boise, Idaho. Her love of writing pairs with her passion for social activism and search for the truth. You can find more of her writing at CharlieFletcher.Contently.com.
As an Amazon Associate, Boomer Magazine earns from qualifying purchases of linked books and other products.