Plein Air: The Competitive Nature of Art
July 18th, 2017
---
When you think of Dominion Riverrock, what's the first thing that comes to mind? Jumping dogs? Kayak rolling? Slacklining? Rock climbing?
What about … competitive painting?
The Plein Air competition introduced this year at the festival was dubbed the "RVA Plein Air Paint Off." Ten participants – recognized names in the RVA art world – had four hours to turn a blank canvas into a work of art to showcase the upbeat energy of Dominion Riverrock. The "plein air" art form provided the ideal forum to tie together art and the outdoors as the competitors captured the river, the rocks, the Richmond's icon bridges and even the people and dogs that make up the event's audience.
Plein Air is a centuries-old art form, popularized by the French Impressionists, in which artists escape the walls of their studios and venture outdoors to depict the outdoor landscape.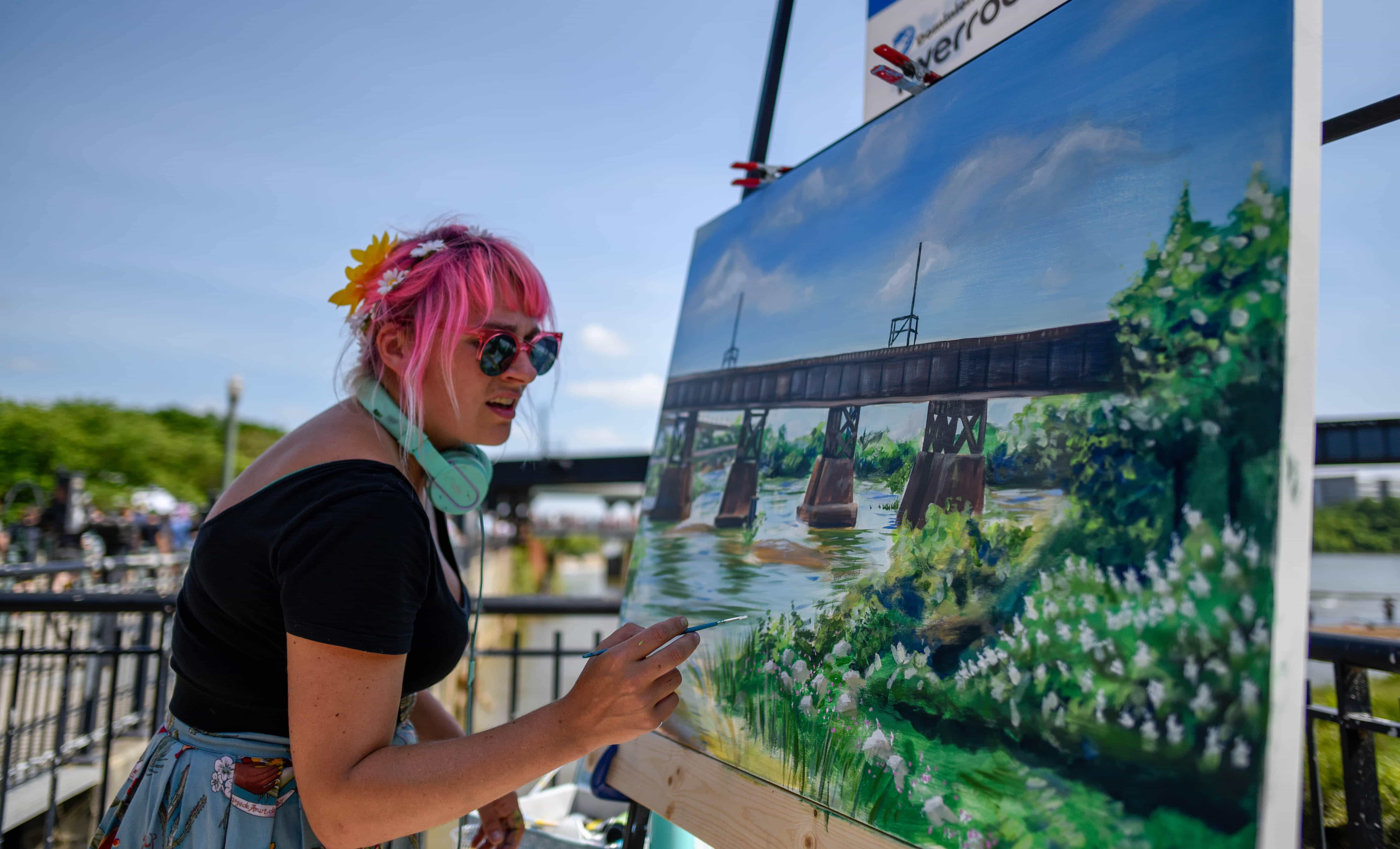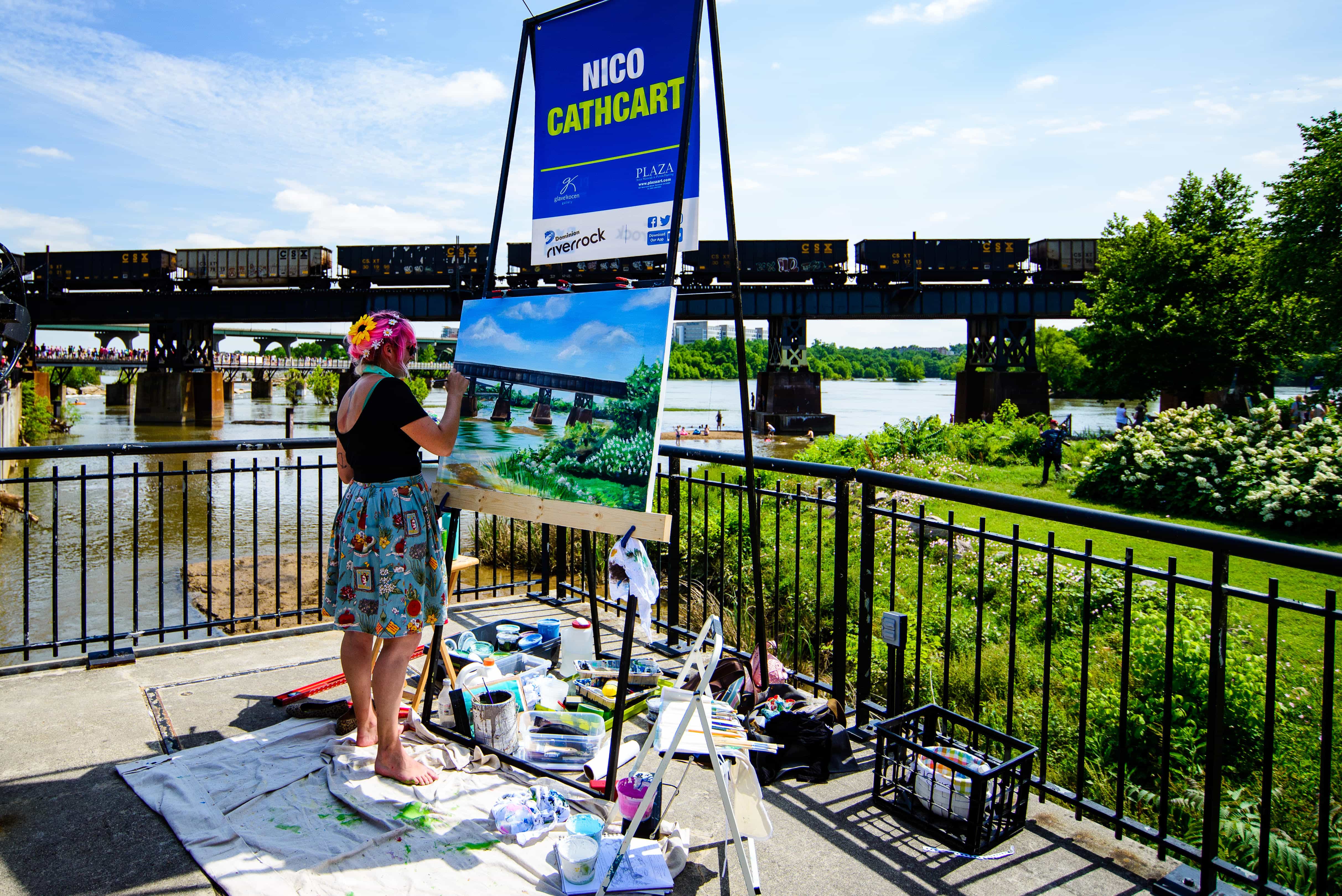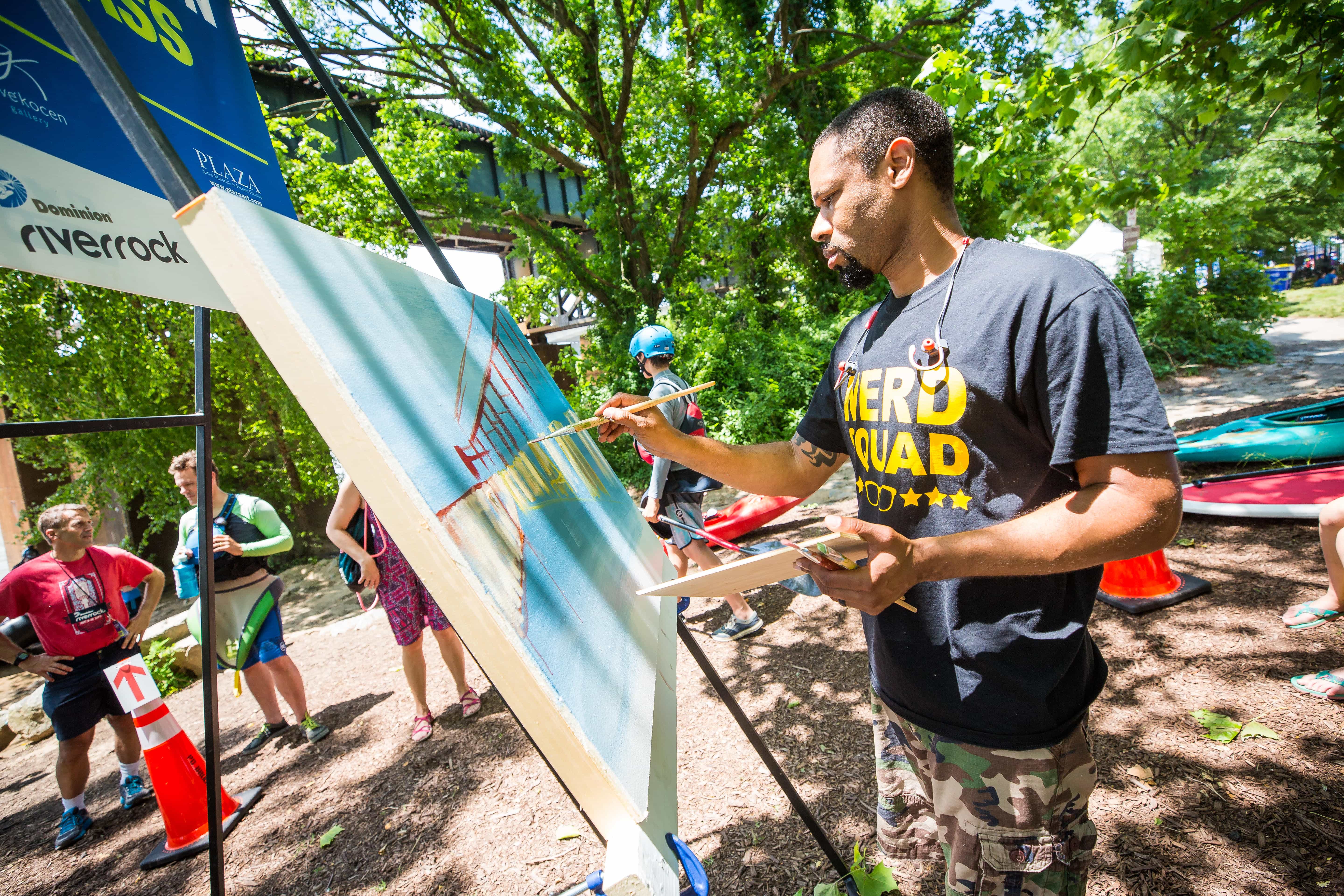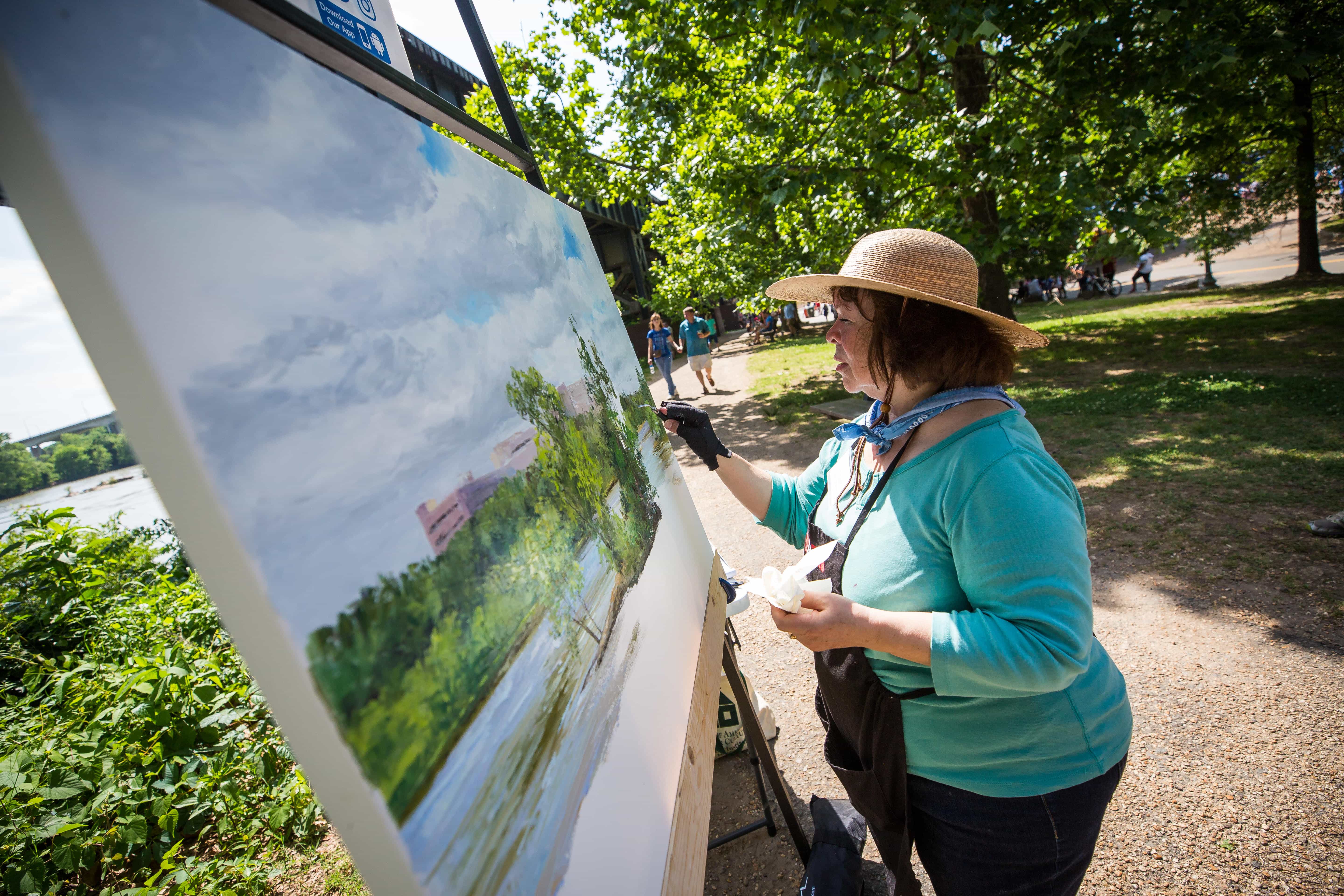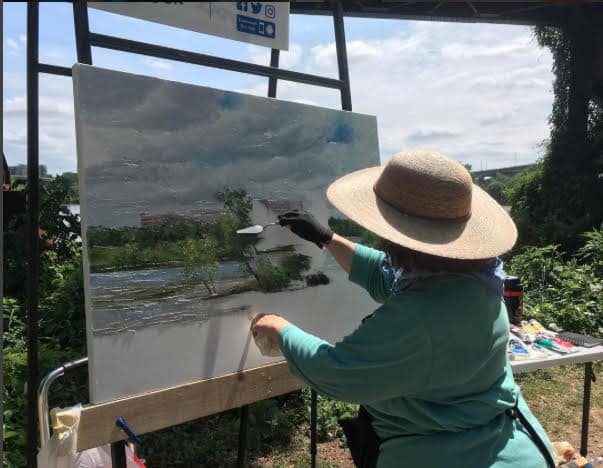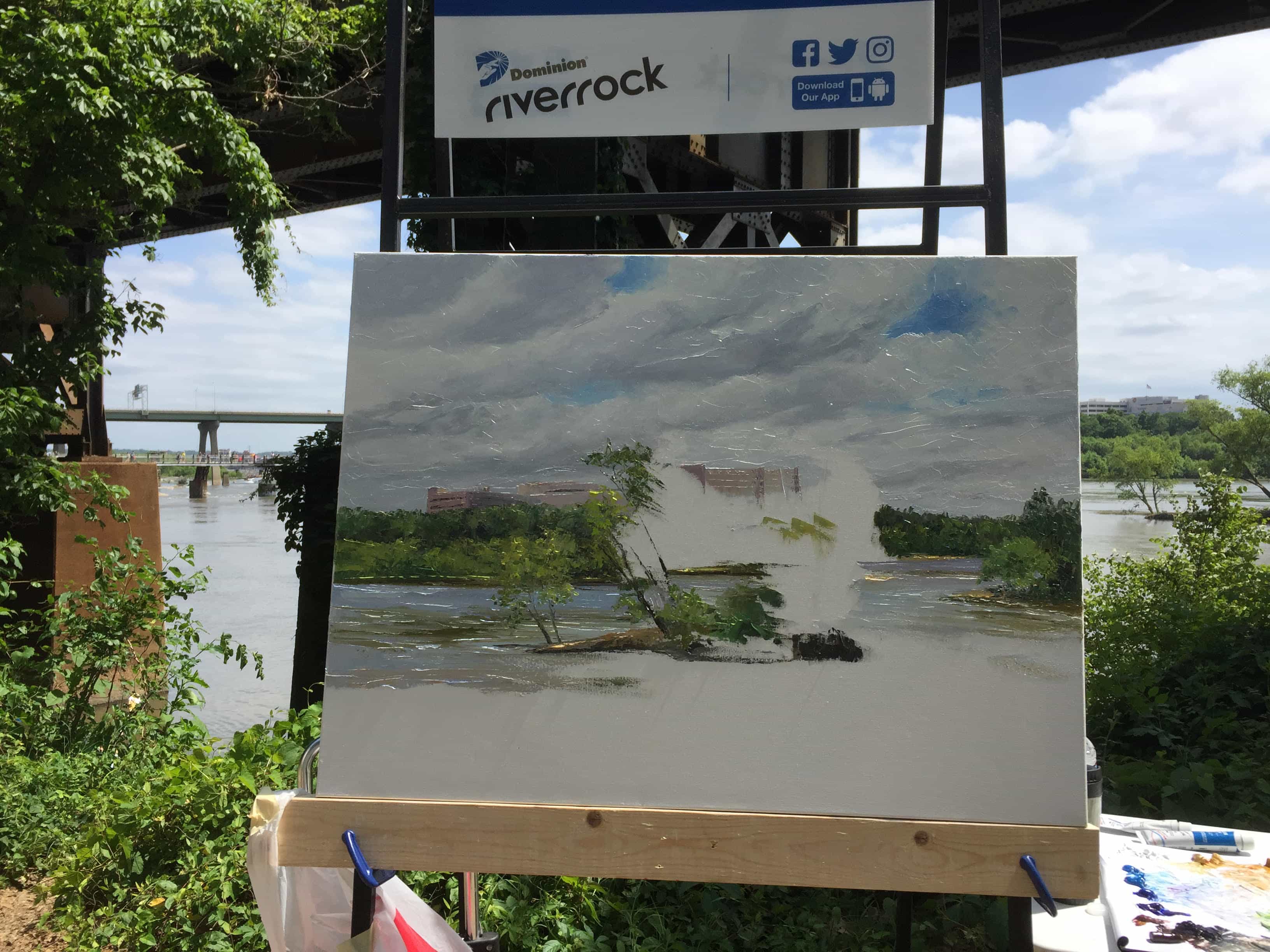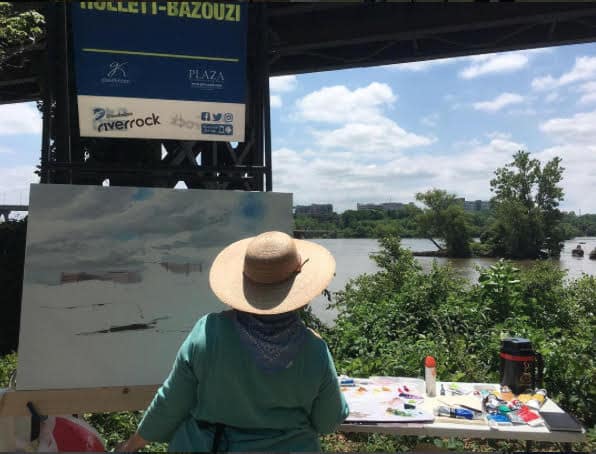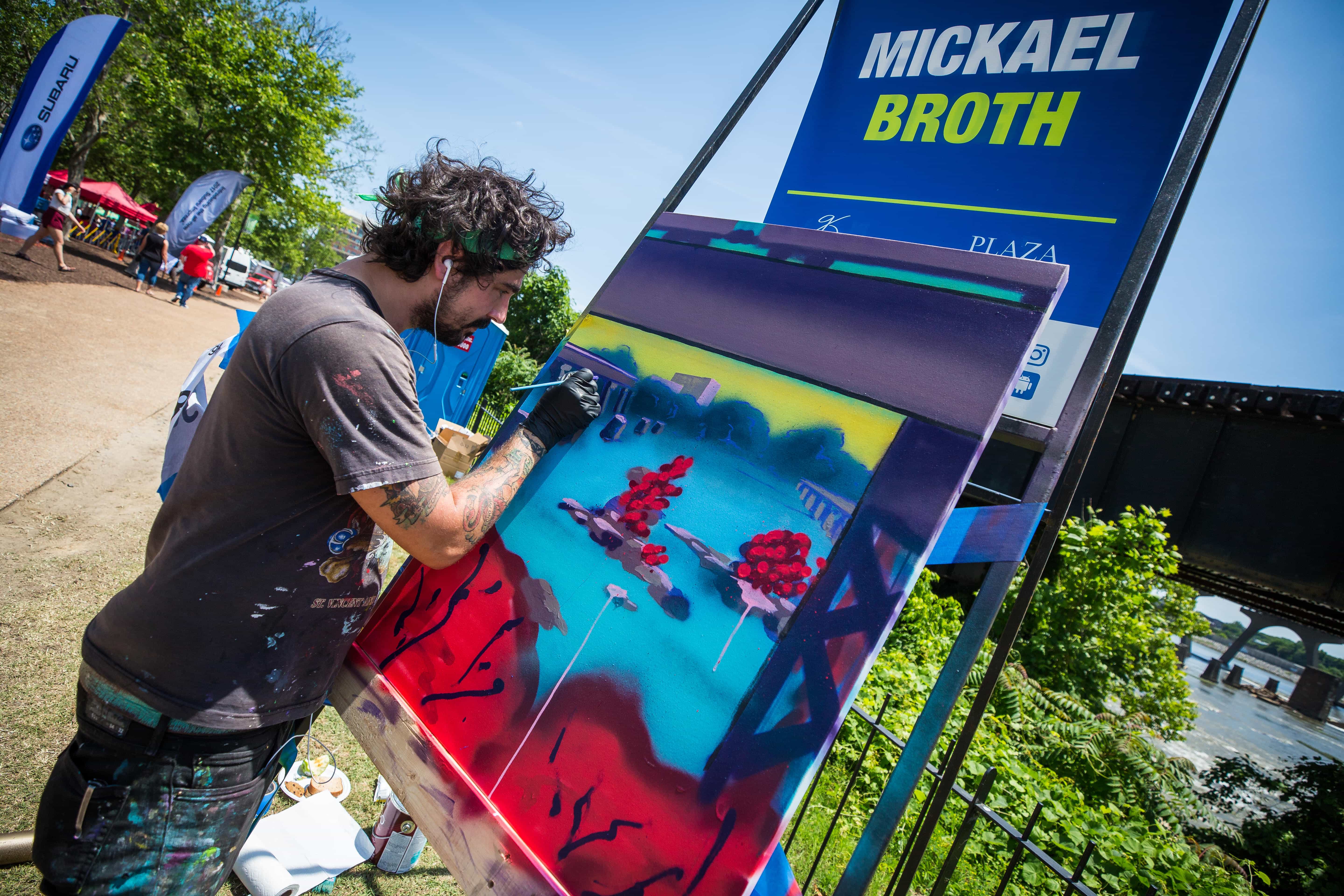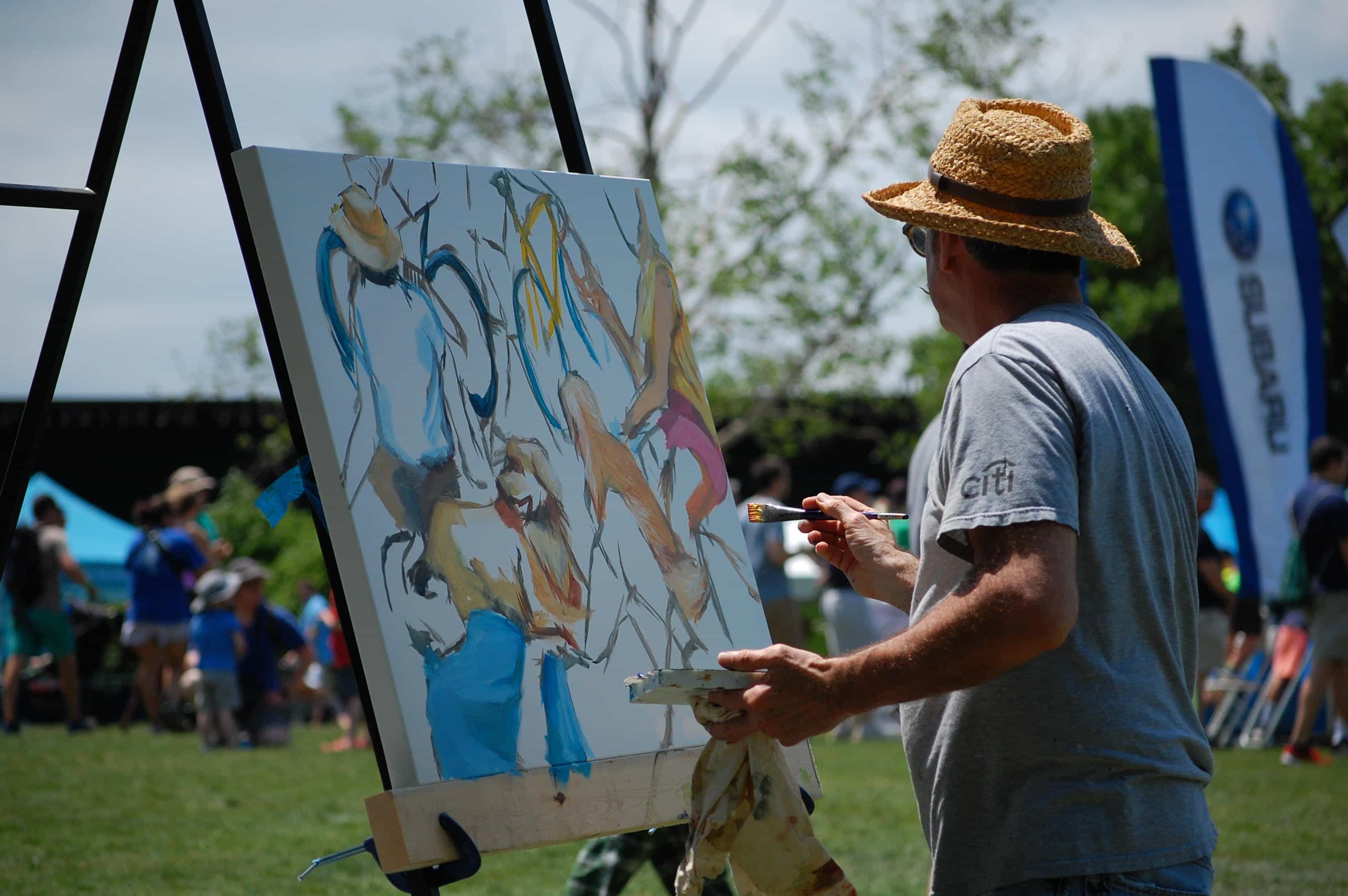 Participants included Ed Trask, Matt Lively, Hamilton Glass, Greig Leach, Andras Bality, Amy Smith, Nico Cathcart, Linda Hollett-Bazouzi, Vinnie Gonzalez, and Mickael Broth.
Andras Bality took home first place, followed by Ed Trask and Hamilton Glass. All paintings were available for sale the following day.
---