Putting a Face to a Veteran's Experience
| May 17th, 2016
---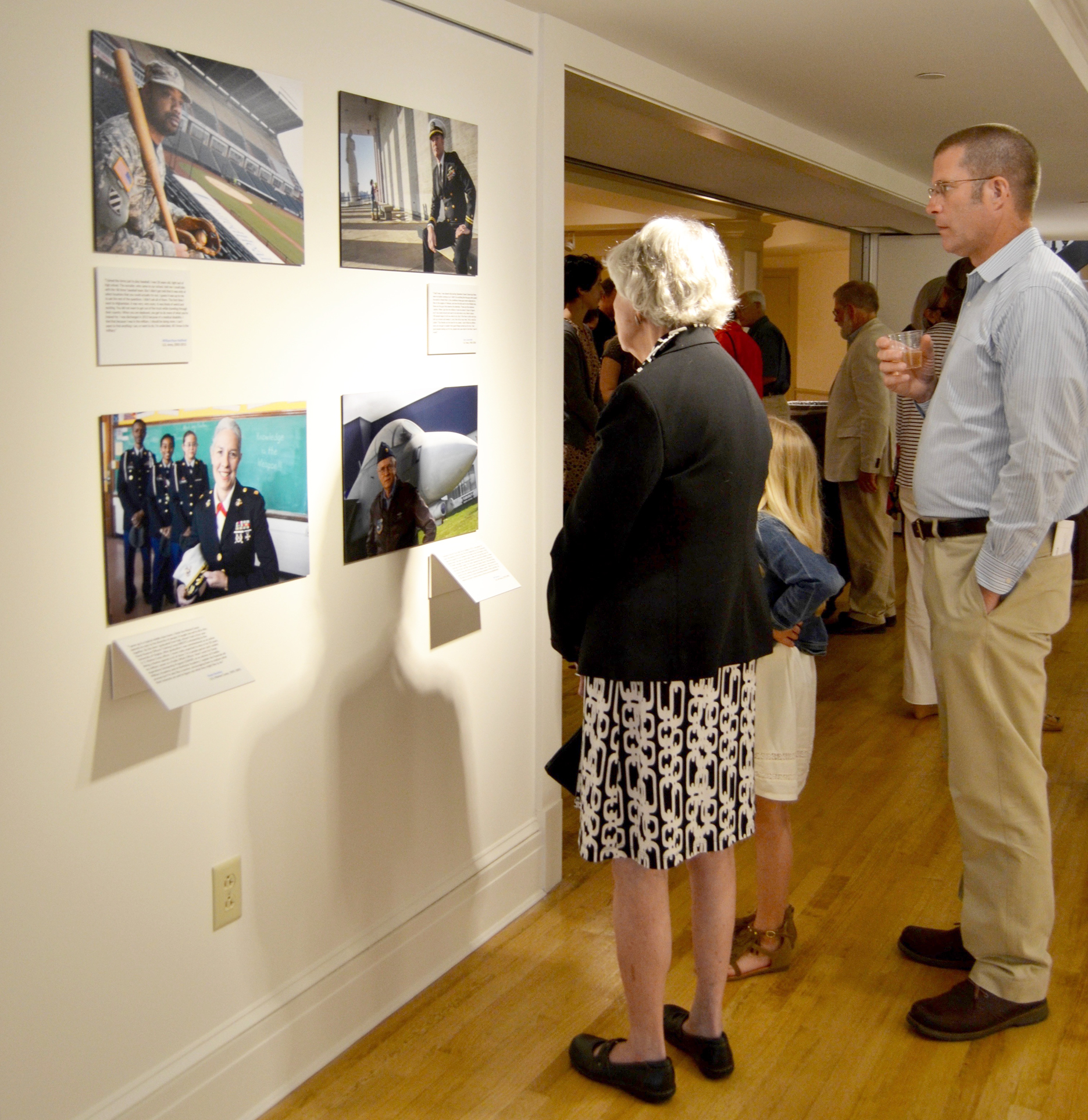 Everybody has a story. For some, those stories and experiences stick with them forever.
That's the case for 13 men and women military veterans that Richmond photographer and non-combat Vietnam War veteran Mark Mitchell photographed for his exhibit Faces of Freedom, Stories of Service at the Valentine museum.
Through the exhibit, Mitchell conveys the stories of how people's experiences in the military have impacted their lives. Mitchell said each one of them, including himself, carries their experiences in the military with them today, and that's what he wanted to get across.
"Everybody has a story on their service," Mitchell said. "That's what it's all about – the individuals," he added.
For Mitchell, he said serving in the Navy gave him some direction in life when he needed it most, but he pointed out that everyone has a different experience and story to tell.
"I never thought in a million years that I would've [gone to Vietnam]," he said.
In the exhibit, each portrait features a local veteran paired with honest excerpts from interviews that Mitchell had with each military person.
The faces featured in the photos are those of veterans from numerous wars, including the Persian Gulf. Others are still active in the military.
In the photos, Mitchell conveys his subjects not only as veterans, but also as average people in their natural settings. Other subjects are pictured at a baseball stadium or in a classroom—all spots that have some significance to the person in the photo. For instance, in one of the photographs, U.S. Coast Guard Reserve veteran and history buff Thomas Jamerson sits on one knee with an old rifle in front of two cannons.
In addition to these large portraits, several others are part of another Mitchell exhibit, When We Were Young. In this separate set of photos, World War II and Korean War veterans in uniform are pictured holding framed photos of their younger selves.
The exhibit, which is presented by Dominion Resources, runs until Nov. 13. Visit the Valentine at 1015 East Clay St. in Richmond.