Recipe: Kentucky Bourbon Mint Juleps
April 30th, 2018
---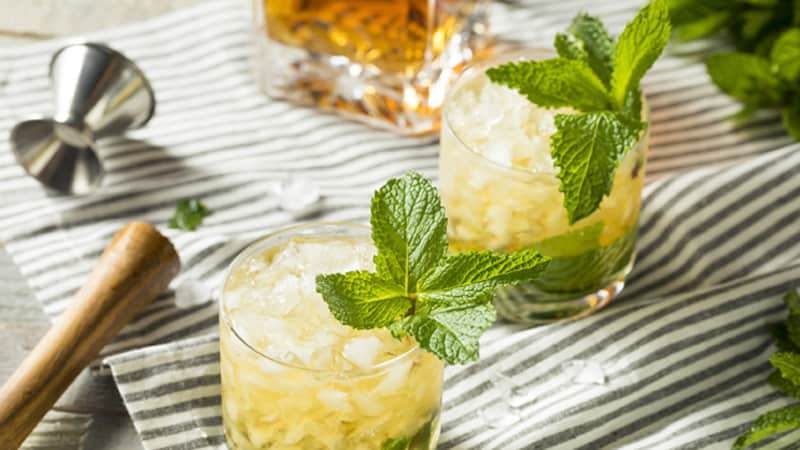 With the Kentucky Derby rapidly approaching, we thought it only appropriate to share the signature cocktail of this acclaimed event. Grab your mint muddler and ice crusher, and mix with your favorite bourbon.
This drink is best paired with an oversized hat or pastel bowtie.
1 scant ounce minted simple syrup
2 cups crushed ice
2 ounces bourbon (such as Woodford Reserve)
Fresh mint sprig, for garnish
---
To highball glass or silver Julep cup, add minted simple syrup, then 1 cup crushed ice, bourbon, and splash of water.
Add enough of remaining ice to almost fill glass.
Stir well and garnish with mint sprig.
And hey, click here for some history on the story of the legendary julep.