Richmond Ballet Announces $10 Million Fundraising Campaign
| April 20th, 2017
---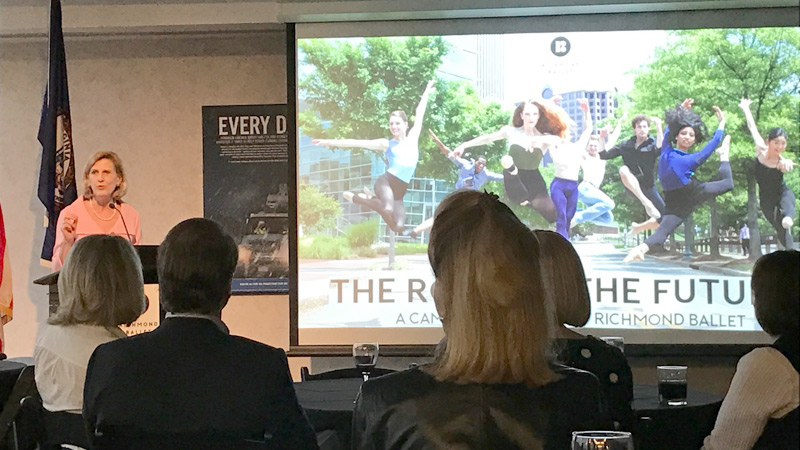 The 'Road to the Future' looks bright for the Richmond Ballet. Wednesday evening, the company announced a $10 million fundraising campaign to upgrade its facility downtown, enhance its endowment and increase educational programming. The ballet has dubbed this campaign the 'Road to the Future.'
Richmond Ballet has already raised $6.35 million of their goal, which they celebrated at a press conference at Dominion Resources' corporate headquarters along the James River in downtown Richmond. The funds were raised during what the ballet referred to as the "quiet phase" of the campaign.
The ballet plans to invest in "creative capital," which includes sets and costumes for new productions. These funds would also refurbish the company's production of the holiday favorite, The Nutcracker.
Richmond Ballet also hopes to continue touring nationally and internationally. In the past, the company has performed for audiences stateside and afar including in China, New York City, London and Washington D.C.
Some of the top donors for this campaign currently include Altria, Dominion Resources and WestRock. The ballet has received numerous individual donations.