The Richmond West Craft Beverage Trail
| June 13th, 2018
Diversity, creativity and fresh air
---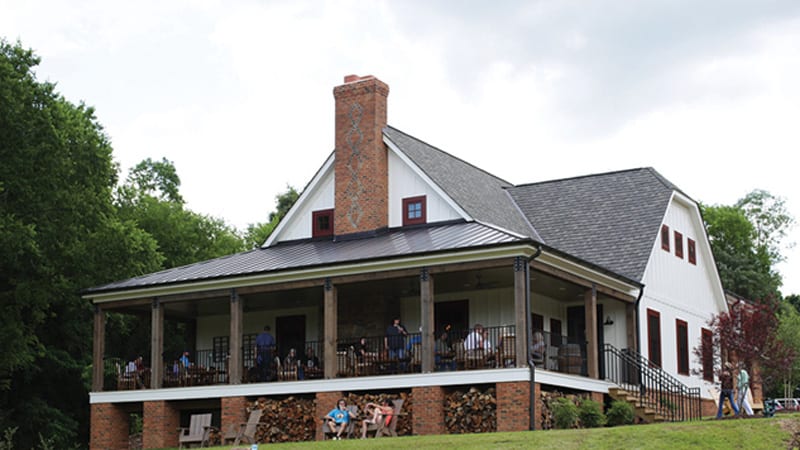 Live in each season as it passes; breathe the air, drink the drink, taste the fruit,
and resign yourself to the influence of the earth.
~ Henry David Thoreau ~
---
Five breweries, two wineries and a cidery west of Richmond make it easy to follow Thoreau's advice. They have partnered to form the Richmond West Craft Beverage Trail, promoting the more rural character of their tasting rooms and the drinks that each one crafts.
"You get that country feel without having to drive way out in the country," says Sue Anne Klinefelter of Elk Island Winery.
"The Richmond trail is urban, so this creates a more bucolic trail with more scenery," says Hannah Slagle, creative director of To the Fourth marketing firm, which produced the trail's branding materials.
Follow the trail online at RichmondWestTrail.com.
Midnight Brewery, Goochland County
Close to Short Pump and in an industrial park, yet Midnight offers a quiet setting and a comfortable tasting room. Beers focus on easy-to-enjoy, malt-forward beers that remain loyal to style.
Kindred Spirits Brewing, Goochland County
The Kindred Spirit tasting room is located in a quiet industrial park that backs up to woods. From the beginning, the brewery has emphasized hoppy beers such as IPAs and DIPAs while providing malty beers like stouts, strong ales, brown ales and lagers.
Hardywood West Creek, Goochland County
Hardywood Park Craft Brewery opened its third location in a bucolic setting. The building fits the natural wooded surroundings overlooking Tuckahoe Creek, while huge windows and outdoor seating showcase the natural beauty. The taps at multiple bars pour a diverse lineup of year-round beers plus special releases.
Fine Creek Brewing, Powhatan County
Buildings new and old maintain a rustic but chic, well-manicured appeal. Beers include approachable styles that appeal to a wide audience in addition to rustic styles like saisons and wild ales. The brewery also offers house-made small plates made with local seasonal ingredients.
Courthouse Creek Cider, Goochland County
Outdoor seating takes full advantage of the surrounding woods and orchards. The ciders speak of apples, of course, with creative touches like barrel aging and infusions of fruits and herbs.
Grayhaven Winery
One of the oldest independent commercial vineyards in Virginia, Grayhaven creates hand-crafted, Old World-style wines from vinifera and French hybrid grapes. Grayhaven is also known for creative events, including the annual South African Food & Wine Festival.
Lickinghole Creek Craft Brewery
Central Virginia's farm brewery hosts breathtaking sunsets plus live music, special releases, food trucks and family events. The brewery is known primarily for high-alcohol beers, such as Nuclear Nugget double IPA, Enlightened Despot and Coconut Quad.
Elk Island Winery
The cozy tasting room presents a homey country feel in which to enjoy Elk Island's range of affordably priced wines. "Our motto at our winery is we want people to drink Virginia wine, and we want to be your everyday glass of wine, your house wine," says co-owner Sue Anne Klinefelter.