21st Century Virginia Spirits
| September 2nd, 2020
Virginia Spirits Month celebrates contemporary craft distilleries
---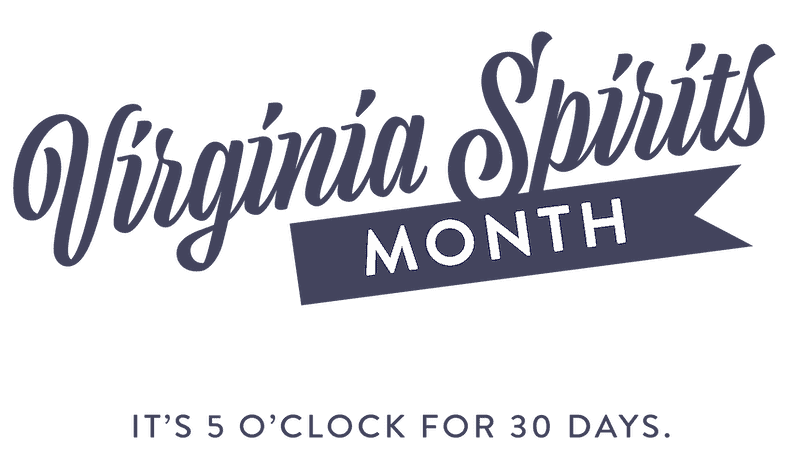 As part of a proud 400-year distilling history, 21st-century Virginia distilleries have joined the wave of independent craft beverages. Virginia wineries began their ascent in the 1970s, craft breweries in the 1990s, followed by cideries and meaderies. In 1934, A. Smith Bowman Distillery began turning grain into whiskey, followed by Belmont Farm Distillery in 1988. But the big craft distillery burst began in 2005, with Copper Fox Distillery, which is still making fine spirits in 2020. Many other craft distilleries followed suit. Which brings us to today, with 73 licensed distilleries and 11 licenses pending. And to Virginia Spirits Month, officially celebrated every September.
Distilleries across the Commonwealth of Virginia produce a diversity of spirits. Consumers can enjoy an abundance of whiskey – including rye, single malt, bourbon, and moonshine. They can please their palates with gin, rum, brandy, liqueurs, aquavit, and absinthe. They can even pour a sprinkling of tasty creative and historic liquors as well as ready-to-drink canned cocktails.
Thanks to Virginia's agriculture industry, many distilled products are made with local ingredients, from botanicals in gin, to fruit in brandy and flavored spirits, to corn, barley, wheat, and rye in whiskey. Virginia's climate brings out the best in barrel-aged spirits. The humidity and the daily and seasonal temperature fluctuations encourage the wood to expand, contract, and "breathe," pulling the liquor into the wood and squeezing it back out.
A Vision of Tasting Rooms
While there exists no typical Virginia distillery tasting room, you can imagine a typical visit. While the outer shell may or may not bely the fine spirits that await you, the inside most certainly does.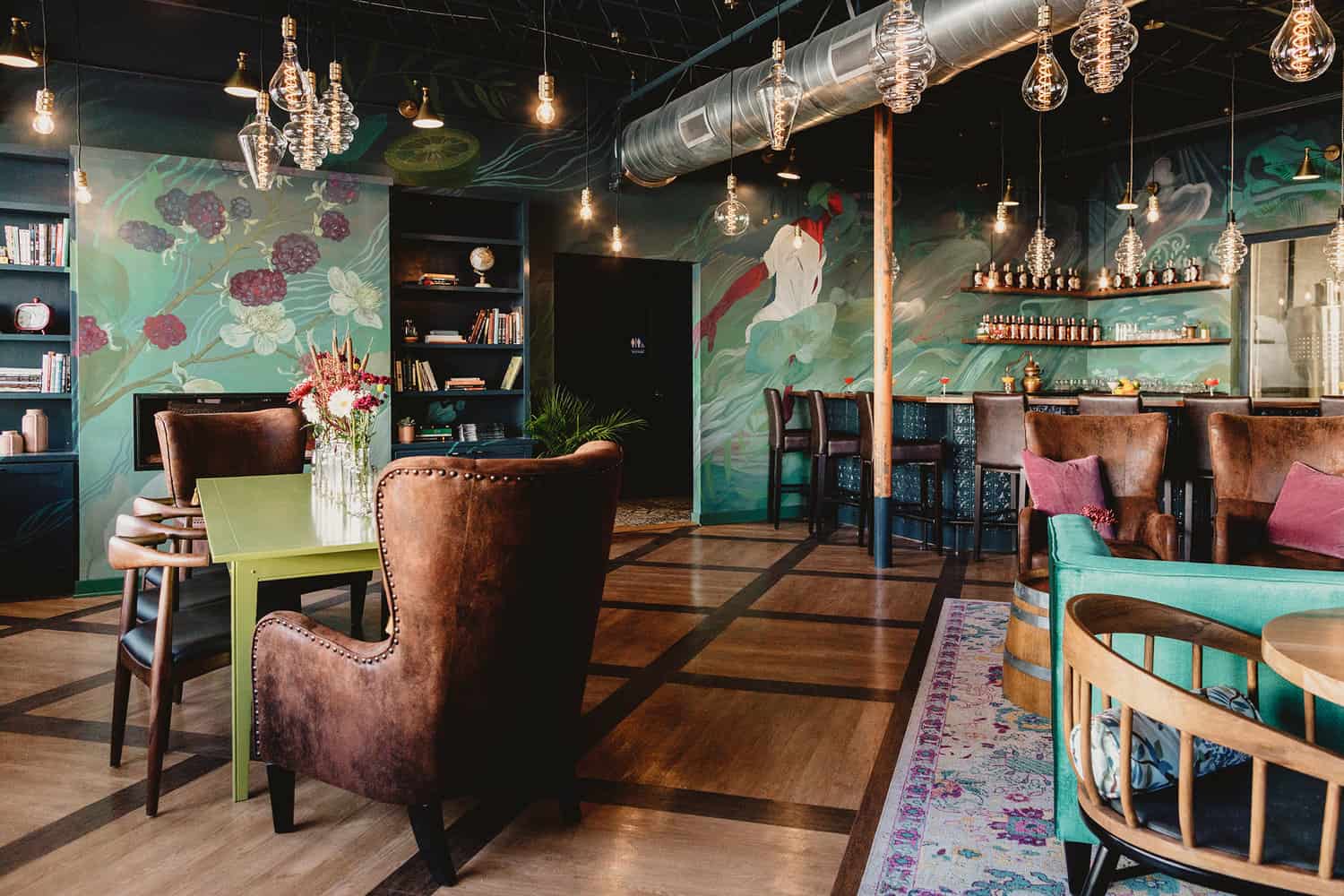 Step in the door and into a room that whispers "welcome to our bar" and "stay awhile." The area has been tastefully decorated, perhaps in industrial chic. It offers seating at the bar as well as at tables and comfy chairs scattered around for more leisurely repose. The space is conducive to gathering with friends or settling in with your own thoughts. It might offer a direct view of the distillery itself, reminding you exactly where these delightful spirits arose.
A friendly, knowledgeable bartender is waiting to serve you. On the tasting room menu, you can choose from straight alcohol samples or cocktails. The cocktails are often creative drinks made with fresh ingredients, house-made mixers, and quality tonic. In whatever form you choose, you can sample up to three ounces of alcohol per visit (per day). What's more, these bartenders know the distillery's products, and they can provide you with distilling details as well as tasting notes.
And when you're ready to go, you can purchase bottles of the liquors that landed as your favorites.
Where Distilleries Call Home
The settings of distillery tasting rooms across Virginia vary as distinctly as the Commonwealth of Virginia. Some members of the Virginia Distillers Association reflect this diversity:
Not all Virginia distilleries choose to operate tasting rooms, so be sure to verify operations and times before you visit.
The Commonwealth Climate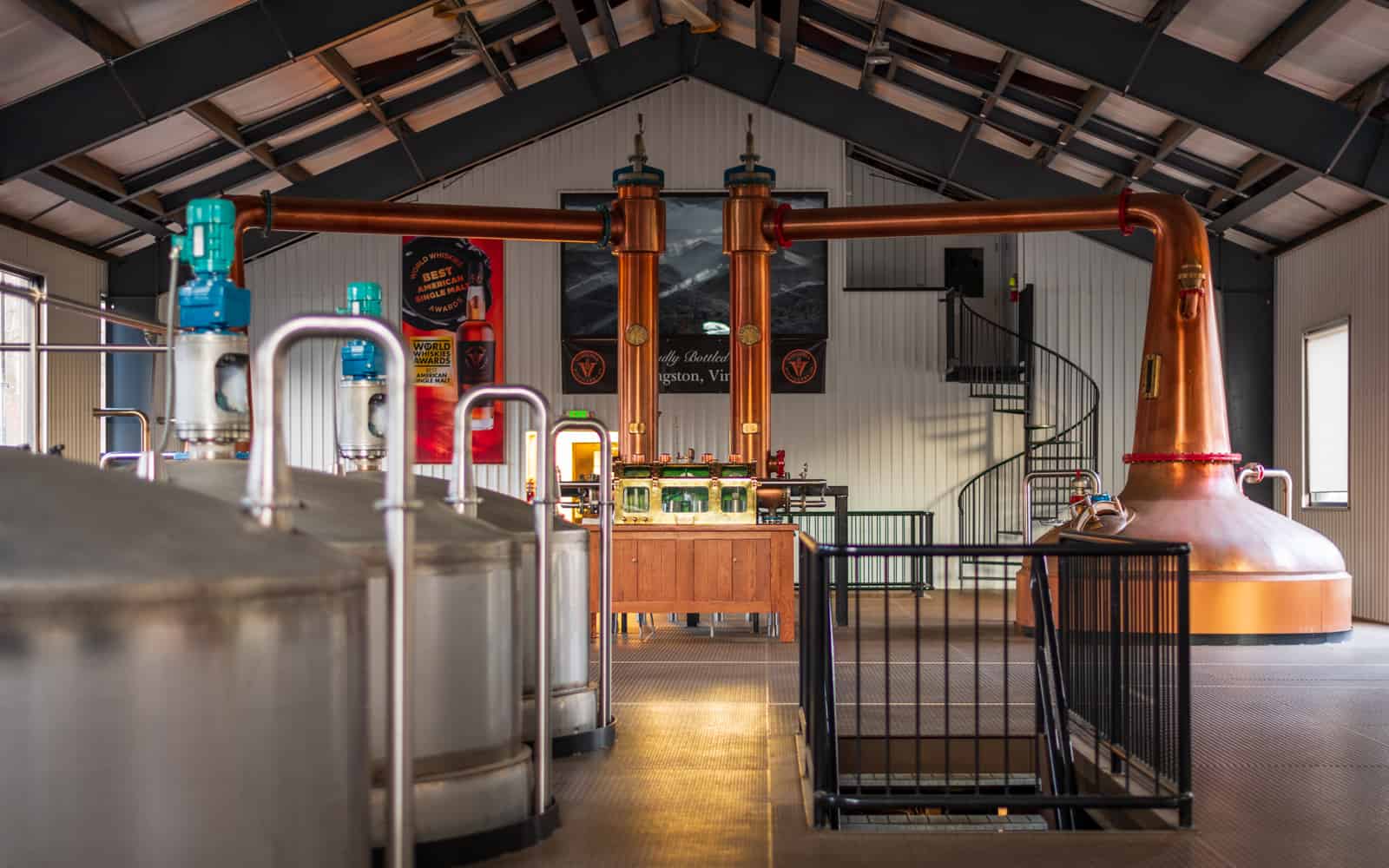 Over the past few years, the rise in craft distilleries has come hand in hand with changes in Virginia ABC regulations, such as allowing tasting rooms and sales at the distillery. The changes have served to encourage the burgeoning industry while still protecting the ABC's mission of promoting public safety and generating revenue for the Commonwealth.
During the coronavirus pandemic, the industry and laws have continued to adapt. (Not everything about 2020 has been bad!) Some distilleries shifted part of their production to hand sanitizer, as a meaningful contribution to public health. Regulatory advancements have also helped distilleries to be sustainable during the economic challenges. Such regulatory changes include direct shipping from distilleries to consumers (within Virginia), delivery, curbside pickup, and to-go cocktails at distilleries and restaurants.
Economic Impact
The distilling trend is beneficial for consumers and for local economies, too.
According to the American Craft Spirits Association (reporting on 2018), the direct economic impact of distilling in Virginia amounts to 221 jobs and $575 million in output. Extend that economic impact to distilling associates, wholesaling, and on- and off-premising retailing and the total comes to 891 jobs and $693 million in output.
The supplier impact and induced economic impact extends those benefits. Industries that see positive results from craft spirits include business and personal services; manufacturing; transportation and communication; finance, insurance, and real estate; construction; and agriculture. Tourism benefits, too, with approximately 30 percent of distillery visitors coming from outside of the state. And Commonwealth coffers received total taxes of $254 million.
Experience Virginia spirits month for yourself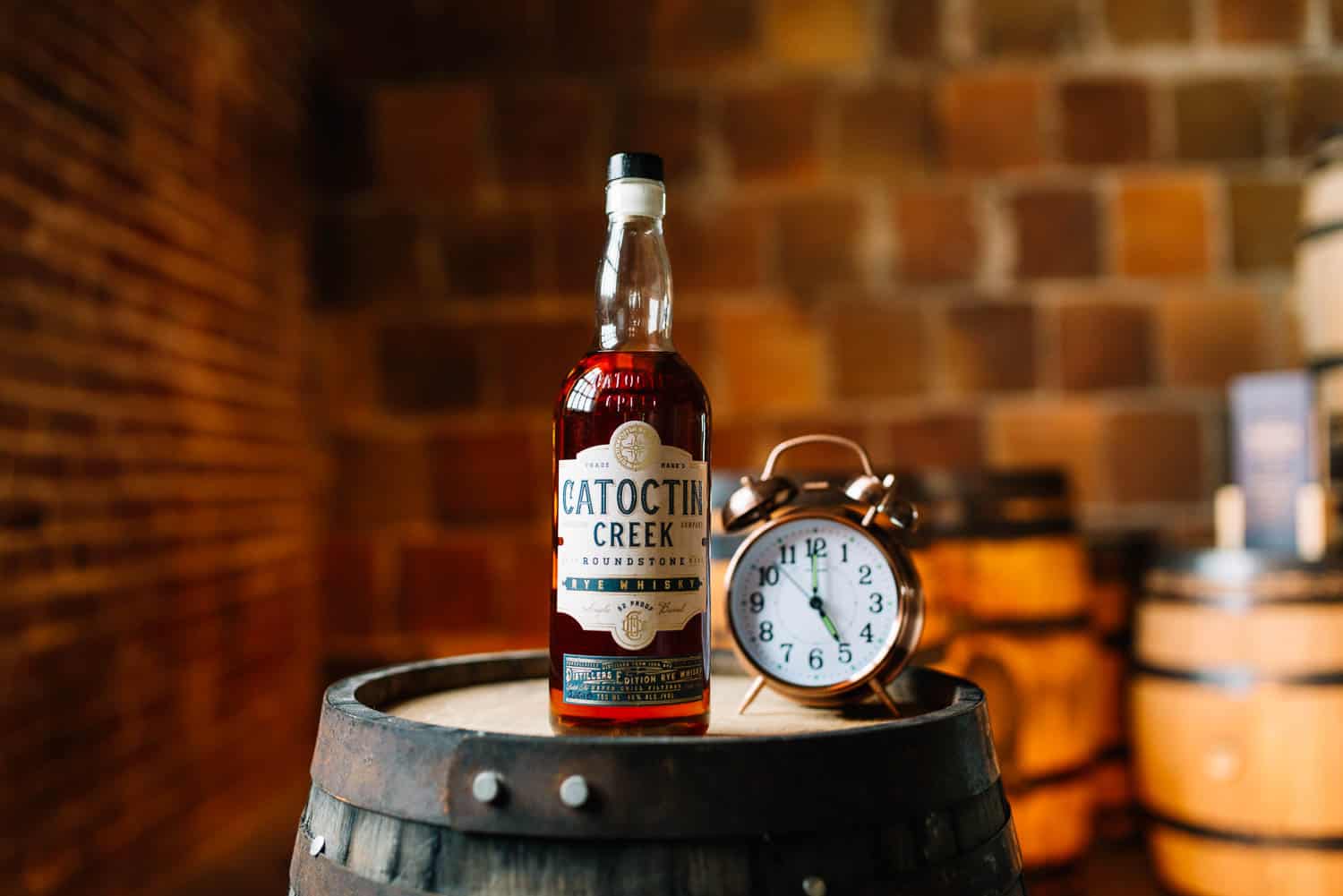 There's no better way to learn about craft spirits in the Commonwealth than to try them for yourself.
Visit distillery tasting rooms
The Virginia Spirits Trail & Passport Program guides you to some of the state's top distilleries. Get your passport stamped at 10 participating distilleries and earn a Virginia spirits T-shirt.
You can score your passport in several ways. Pick up a hard copy of the passport at any participating Virginia distillery. Avail yourself of the virtual Virginia Spirits Trail, which can filter for tours, tastings, curbside delivery and more. The virtual passport also links to websites and provides phone numbers. At VirginiaSpirits.org, consumers can also download a copy of the passport.
Purchase Virginia spirits
Sure, you can go to the each distillery store to get Virginia spirits. But if you can't make it, many are available at Virginia ABC stores, on shelves and by special order. You can also find some at fine bars and restaurants throughout the state. And for now, many offer direct shipping (within Virginia).
In celebration of Virginia Spirits Month, Boomer staff has researched eight distilleries, with a featured spirit from each. In the next week, we will be highlighting each of these products: distillery information, tasting notes, and recipes. Stay tuned, and get your credit card ready to order a new favorite!
1. Catoctin Creek Single-Barrel 92 Proof Rye
2. Filibuster Distillery Dual Cask Bourbon
3. KO Distilling Bare Knuckle Small Batch Straight Bourbon Whiskey
4. Lost Whiskey Club High Rye Bourbon, Single Barrel #6
5. MurLarkey Distilled Spirits Imagination Gin
6. Three Brothers Distillery Silver Dolphin Gin
7. Virago Spirits Four-Port Rum
8. R.D. Wilhelm Distillery Reverend Spirits Bourbon
In the spirit of celebrating history, supporting local businesses, and embracing life's pleasures, get to know Virginia distilleries. During September, Virginia Spirits Month, the Virginia Distillers Association reminds you, "It's 5 o'clock for 30 days." During the remaining 11 months? "It's always 5 o'clock somewhere!"