What's Booming in RVA Dining: Soul on a Roll + Happy Hour of the Week
| November 4th, 2021
A Southern kitchen and a French happy hour
---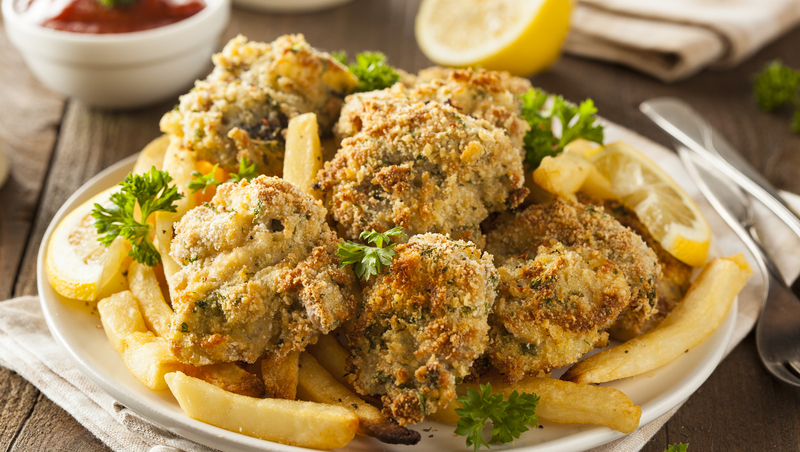 I like to use the weekly What's Booming events as somewhat of an inspiration in making my weekly dining-out decisions. With the Summer of Soul screening at the Ashland Theatre, I'm thinking this would be a great time to revisit one of my favorite restaurants specializing in Southern comfort or soul food. I'm talking about Southern Kitchen and its Soul on a Roll.
Even if the food wasn't delicious, I'd still be in love this place because of the Southern hospitality and welcoming atmosphere provided by owner Shane Roberts-Thomas. Shane is such a warm, generous, and caring lady. Dining at Southern Kitchen is truly like enjoying a fantastic meal with the family. And while the emphasis is on what many would describe as soul food, Shane has put some unique twists on the genre.
When I first met her several years ago, one of the first things she told me is that I just had to try her Southern Rolls. "They're our most popular," she said. She calls the Southern Rolls her "spin on an egg roll." How could I resist? She was right. These rolls are amazing. They're fused with chicken, collards, and cabbage and served with her homemade sweet honey sauce.
Before I tell you about a few of my other favorites, I'm going to just come right out and admit it. I have a serious weakness for fried foods, in moderation of course, and only when the dish is amazing. So, I have a hard time resisting Shane's Mouth of the South Shrimp. She does 'em just right, including tossing a sweet chili sauce into the dish of lightly fried butterflied shrimp.
Perhaps my absolute favorite are her fried oysters. And, what with this being the week of the Urbanna Oyster Festival, I basically owe it to myself to head over to Southern Kitchen.
I could go on raving about other menu favorites, like the catfish or the chicken and waffles, but your time would be better spent checking the place out for yourself. Whatever you decide upon, though, you've got to try that Southern-inspired Soul on a Roll.
Note that Southern Kitchen has relocated from Shockoe Bottom to Jackson Ward (541 N. 2nd St.) – a perfect neighborhood for celebrating Black culture.
Happy Hour of the Week
If you can't make it down to Urbanna but are still craving some delicious oysters, have I got a happy hour for you. The Can Can Brasserie in Richmond's Carytown is definitely a favorite among many locals as well as out-of-towners. The Can Can has recently reintroduced its happy hour and oysters are one of the main attractions. Of course, happy hour is much more than delicious food. The libations are quite inviting, too. You can enjoy the happy hour every Wednesday through Friday from 5 to 7 p.m. Here's the scoop:
House highballs – $2 off
Draft beers – $2 off
G & T Shrub – ½ off
Beer – cans or bottles (rotating selection) $5
Growlers to go – ½ off
As for their food specials, each night has its own happy hour special.
On Wednesday nights, hors d'oeuvres are two for $12
On Thursdays, banhs and steak sandwiches (served with mixed greens) are $10 each
And on Friday nights, choose from pastrami dip with mixed greens ($10) or cheese and salami plates ($ 12)
So, where are those oysters I promised you? They're offered for $2 every Wednesday, Thursday and Friday. And the shrimp cocktail is half price on those same nights during happy hour. These deals are good at the bar only. But, hey, it's a great bar, so you ought to be very happy.