RSO Plays with RVA Musical Talent
September 20th, 2017
The Richmond Symphony Orchestra joins with unexpected counterparts
---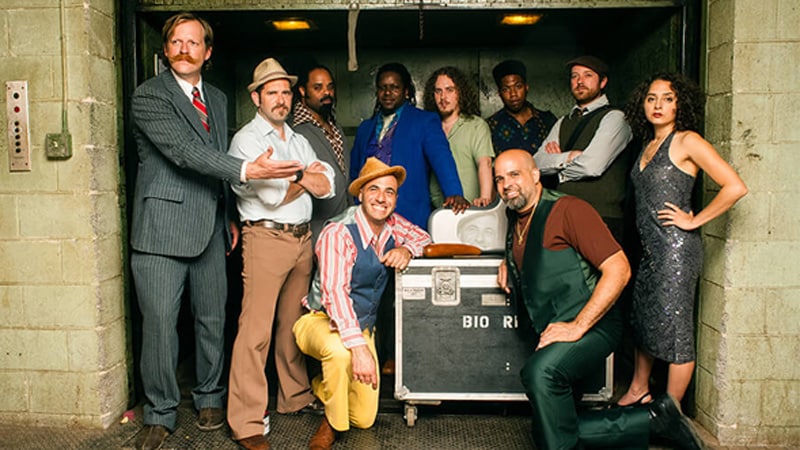 An irreplaceable staple in the local music scene, the Richmond Symphony Orchestra is known for powerful blends of symphonic perfection that keep audiences coming back for more.
So what happens when they join forces with other staples in the local music scene that specialize in rock, folk, indie-pop and Latin beats?
RVA Live, that's what.
RVA Live is a Richmond novelty, presenting five genres of local music against the backdrop of the Richmond Symphony Orchestra.
Enjoy the soothingly rich voice of Matthew E. White, a Richmond native and soulful crooner. His style defies labels, but it can be described as a perfect blend of folksy indie-pop with just a touch of reggae and tropicalia mixed in.
Sit back and enjoy the sweet ear-candy that is the voice of Natalie Prass. Her sophisticated songbird-like vocals can be described as delicate and simple, while her onstage energy is powerful and contagious.
Feel the emotional honesty interlaced in Tim Barry's gruff vocals and folksy guitar. Described as "old-timey in a modern way," Barry keeps his music true to his humble, blue-collar roots.
Tap your toes and sway your hips along with Latin band Bio Ritmo. Get mentally transported to Central America with their dance-inspiring tunes, complete with bongos, brass and bass.
And stick around for Clair Morgan. Though technically classified as a rock band, this five-piece ensemble takes pride in its eclectic sound, utilizing classic harmonies and instrumental diversity to create its distinctive vibe.
All in one memorable evening.
Discover your new favorite local musicians sharing the stage and the harmonies with the Richmond Symphony Orchestra. Yes, just when you thought RSO couldn't get any better.
Saturday, Sept. 23 at 8 p.m., at the Carpenter Theater at Dominion Arts Center. $10-$80. RichmondSymphony.com or 804-788-4717.