Some of the Spirits of Fire, Flour & Fork
October 31st, 2018
Copper & Kings brandy distillery and Blade and Bow bring spirits to Richmond for the 4-day event
---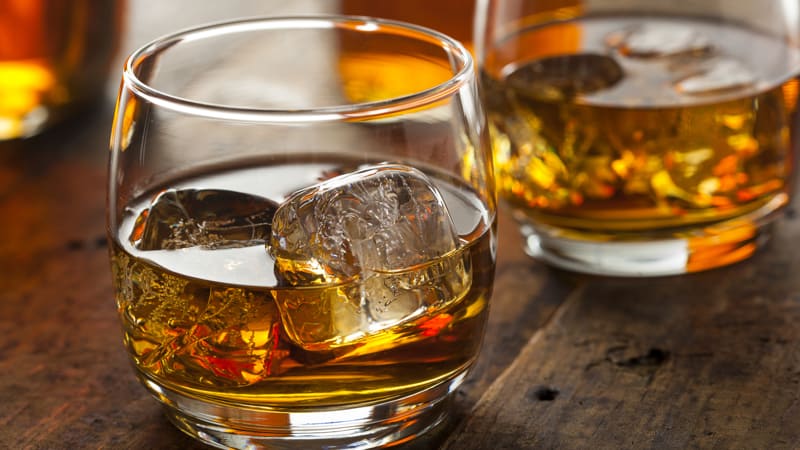 The four-day annual Richmond culinary event, Fire, Flour & Fork, encompasses food, drink, culture, traditions, history, politics, heritage, philosophies and people. While embracing a local focus, the event also welcomes participants and products from elsewhere – including craft spirits.
One of these, Louisville-based American brandy distillery Copper & Kings, is sharing its products at four Fire, Flour & Fork events. Copper & Kings uses small batch copper pot-distillation to produce untraditional, non-derivative, pot-distilled American apple and grape brandies and absinthe that are non-chill filtered without added sugar, colors, flavors or synthetic chemicals.
Bartender Battle – Thursday, Nov. 1 from 10-11:30 p.m.
Bartender Battle finalists compete for the John Dabney Cup. Guests will sample drinks (from Copper & Kings' products among other sponsored spirits) and watch the theatrics with bar bites at their beck & call.
Food U – Saturday, Nov. 3 from 8:30 a.m. – 4 p.m.
At the Food U Demo Day, guests will get to sample everything from 18th-century, wood-fired baked goods to modern-day spirits made in Richmond and beyond. Book-signings, demos, panel discussions and more. With a ticket to Food U, you'll select from several talks and cooking classes held throughout the day, as well as samples from purveyors such as Copper & Kings.
For the fourth annual John Dabney Dinner, Virginia is for Lovers and Copper & Kings will honor his catering legacy with an early dinner featuring special "Dabney Juleps." Guests will get to celebrate the contributions the Lambert family has made to Richmond in hospitality and community service with special guest Carla Hall. Each ticket includes a signed copy of Carla's forthcoming book, Carla Hall's Soul Food: Everyday and Celebration.
Two other Copper & Kings events, Charleston Redux Truffle Dinner at Quirk Hotel and Two Chefs and the Farmer at Perch, are already sold out, so no need to read the description and suffer from FOMO!
Sahil Rahman and Rahul Vinod, childhood friends-turned-restaurateurs, are partners in Rasa, a fast-casual Indian restaurant in Navy Yard. Rahman and Vinod join Sunny Baweja at Lehja for Sunday family-style, paired brunch! The second generation restaurateurs' debut eatery opened in December 2017, receiving high praise from The Washington Post restaurant critic Tom Sietsema. Signature cocktail by Blade & Bow, Kentucky straight bourbon whiskey. Blade & Bow presents an original cocktail:
The Blade & Bow New Fashioned
1.25 ounce Blade & Bow whiskey
.75 ounce elderflower liqueur
.5 ounce simple syrup
2 orange slices
1 brandied cherry
club soda
Muddle one orange slice. Add Blade & Bow whiskey, elderflower liqueur, simple syrup and ice. Stir and top with a splash of soda. Garnish with an orange slice and brandied cherry.