Springing to Virginia Wineries
| March 29th, 2018
Four nearby wineries with recommendations for top wines and events
---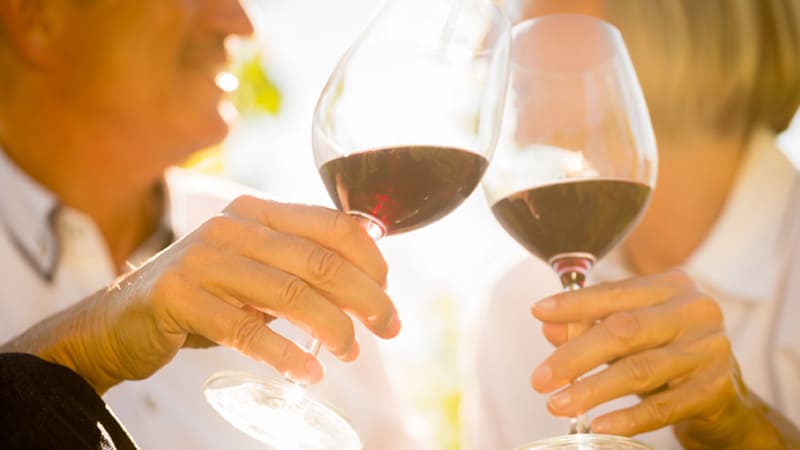 It's spring, and that means it's time to get out of the house and visit Virginia's wineries. Here are a few of the events going on at wineries around the state.
CARDINAL POINT VINEYARD AND WINERY
A family-owned winery, Cardinal Point is off of Route 151 in Afton, west of Charlottesville. Try the Green (a blend of Chardonnay, Petit Mansang, and Pinot Gris – crisp and delightful, just right for a spring afternoon) or the Clay Hill Cabernet Franc (a Gold Medal winner in the 2016 Governor's Cup).
Every weekend, the winemaker has a special wine to showcase – either a wine from an earlier vintage, taken from the winery library, or a tank or barrel sample of a wine yet to be released. And every Sunday through September, Cardinal Point presents music on the deck.
For many years, a highlight of the autumn winery-visiting season has been the annual Oyster Fest at Cardinal Point. This year, it's double the fun, with an Oyster Fest in the spring as well, at the winery over the Memorial Day weekend.
9423 Batesville Road, Afton
BARBOURSVILLE VINEYARDS
Barboursville is off of U.S. Route 33, north of Charlottesville and has been around since the mid '70s, making it one of the oldest wineries in the state. Try the Vermentino, or the Octagon, or the Paxxito, or … well, try any of the wines, because the Barboursville folks have been around long enough to know what they're doing with the fruit they grow. The Octagon in particular, though, is a Merlot-based Bordeaux blend and gets a gold medal in the Governor's Cup competition year after year.
On the weekend of April 7 and 8, Barboursville will be having its Spring Vertical Tasting, where you can try multiple vintages of a number of wines, including the Octagon, which will also include a barrel sample of a future release. A great educational experience, a vertical tasting allows you to see how a wine changes as it ages and to see how differing weather patterns during the growing season make for different flavors in the wines (a hot, dry summer vs. a cool, rainy one, for instance).
Also in April, Barboursville will host an Easter luncheon (April 1) and a special Morels dinner, paired with the wines, on April 21, while on May 13, the winery will host a special Mother's Day lunch.
17655 Winery Road, Barboursville
PHILIP CARTER WINERY OF VIRGINIA
If you're heading north to visit wineries, plan to stop in at Philip Carter, open seven days a week. Try the Cleve (a Tannat and Petit Verdot blend and a wine club favorite) and the Corotoman (a Bordeaux blend).
On April 21, Philip Carter hosts a Kitten Shower Adoption event (because who doesn't love kittens?), partnering with the Fauquier County SPCA as a fundraiser and to help arrange adoptions. Also that day is a Paint and Sip event, where presumably you could paint a picture of your new kitten.
The following weekend, April 28, brings the second annual Tulip Festival, with beer and cider available from a local brewery and cidery, barbecue from a local food truck and tulips grown on the winery property for sale. Paint and Sip returns on May 12 and then once a month for the rest of the year.
4366 Stillhouse Road, Hume
NEW KENT WINERY
Want to head southeast for your winery trip? Start off at New Kent Winery and try the White Merlot and the Meritage (a Bordeaux blend). The winery building is made from repurposed materials: wooden trusses and flooring come from century-old buildings; exterior bricks are handmade and predate the Civil War; and the shingles and siding are made from 150-year-old cypress logs from Florida. More recently, the vineyards have been expanded, with a goal of having fifty acres of vines.
Monthly farmers markets return on April 22 and May 20 and continue through November. There will also be yoga classes on those dates, and May 5 will bring a half-marathon and 5K, winding through the countryside and ending at the winery for massages and wine. Should you prefer your exercise with music, you can try the Salsa dancing on April 27 and enjoy live music most Sunday afternoons.
8400 Old Church Road, New Kent
---
John Stoner has been experiencing Virginia wines and wineries for more than three decades. He has worked at wineries and wine shops, currently acting as "Libation Consultant" for Camden's Dogtown Market in Manchester.