Steve 'Mr. Beach' Leonard
June 9th, 2015
Local Radio Broadcast Celebrity Talks About The History of Beach Music.
---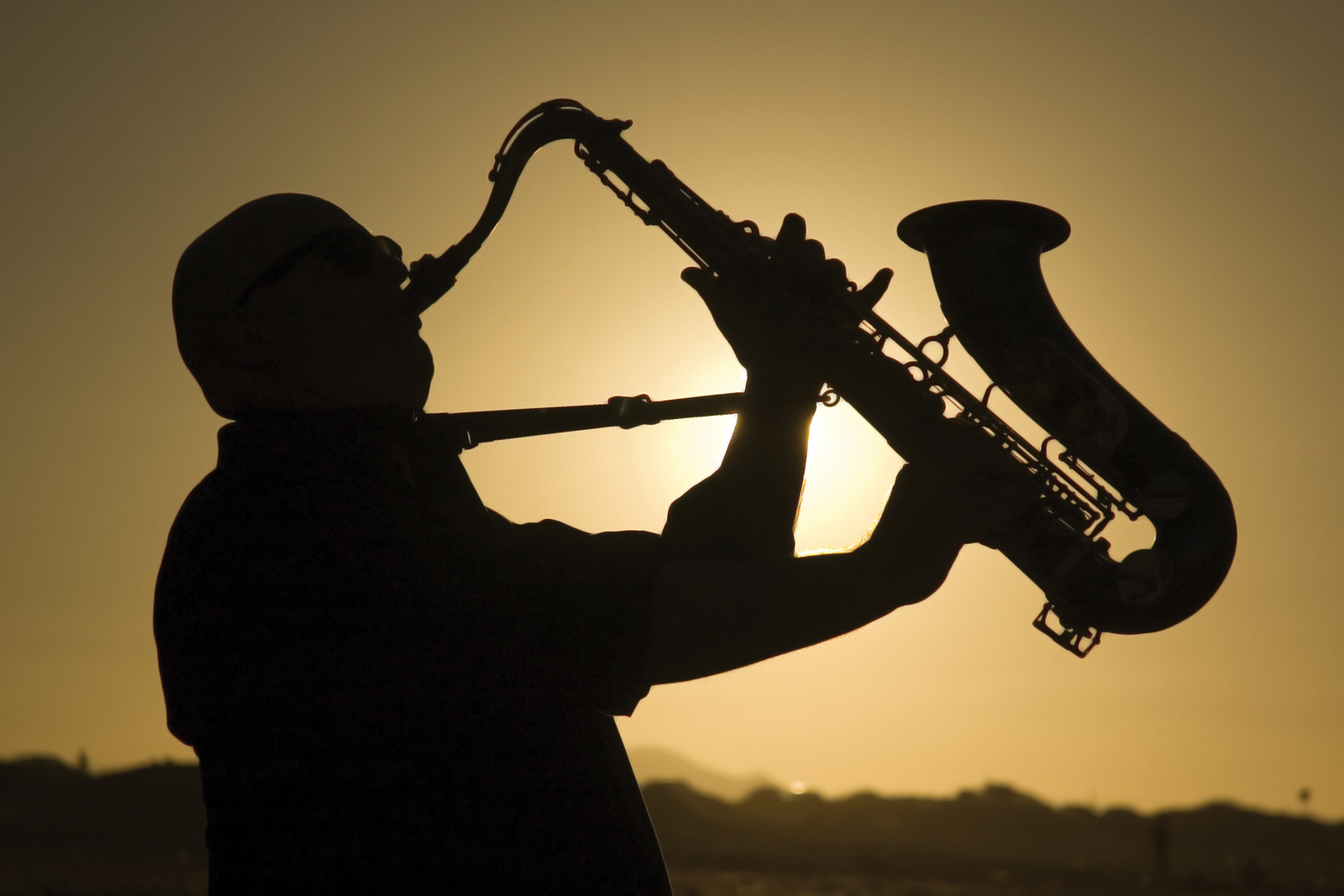 With more than 40 years in radio broadcasting, many in Richmond, Steve "Mr. Beach" Leonard was an expert on the history of beach music. The gregarious D.J. broadcast Saturdays 5-8 p.m. on Farmville's WFLO, 95.7 FM, whose signal reaches from Richmond to Lynchburg. Bill Bevins talked with the late Leonard in the Easy 100.9 studio. Here are excerpts.
BILL BEVINS: IT'S SUMMERTIME AND TIME FOR THE BEACH – AND TIME FOR DANCING AND TIME FOR BEACH MUSIC. STEVE LEONARD, RICHMOND'S LEGENDARY "MR. BEACH," JOINS US THIS MORNING. AND WE'RE GOING TO LET YOU BE A HISTORIAN THIS MORNING, STEVE.
STEVE LEONARD: Well, I really like George Washington. Can we talk about him?
BB: NOT UNLESS HE WAS IN THE CATALINAS. WE'LL TALK ABOUT THE ORIGINS OF BEACH MUSIC AND WHY IT'S CALLED "BEACH MUSIC," BECAUSE IT'S NOT SONGS ABOUT THE BEACH.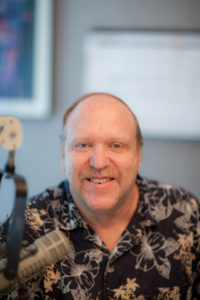 SL: Well, actually, it's pretty simple: The kids from [Richmond], Washington or New York, or wherever, would go down to the Carolinas for summer vacation, spring breaks. They would listen to this great music – this Carolina Shag music or whatever they heard – and they fell in love with it. Unfortunately when they went back home, nobody played it because nobody really understood it. So basically [it was] "black music for white people." Actually, General Johnson with Chairmen of the Board was telling me that nobody played black music in those days. On the radio [it] actually started out being called "Blue music."
BB: SO YOU'RE TALKING LATE '50S, EARLY '60S?
SL: Even earlier than that, really. And then when kids went back to Virginia, N.C. State, then it started catching on.
BB: SO THEY WANTED TO HEAR THIS MUSIC THAT THEY HEARD AT THE BEACH, SO THEY CALLED IT "BEACH MUSIC." THEN IT BECOMES POPULAR, IT BECOMES A THING. IT REALLY DID TAKE OFF IN THE '60S, AND ALL THE WAY THROUGH THE EARLY '90S IT WAS A PHENOMENON. YOU, FOR INSTANCE, HAVE HOSTED BEACH MUSIC FESTIVALS AT THE STATE FAIR GROUNDS. TWENTY THOUSAND PEOPLE WOULD SHOW UP TO PARTY.
SL: It really became a party groove, and you were with me all this time. We started out the first one, Bill, we started out with 6,000 people. As you mentioned, we got up to 20-25,000 people. It's been basically party music, and now with different demographics, even younger demographics – how can you not like The Temptations, The Four Tops? In my opinion – of course I'm prejudiced, OK – I'll say right now: It's the best music ever done. I get that question probably two or three times a week, and it really is the best music because people love it so much.
BB: WELL, I'M A RICHMOND BOY – AND YOU ARE, TOO. BEACH MUSIC IN RICHMOND, THOUGH, IS DIFFERENT FROM BEACH MUSIC IN MYRTLE BEACH OR BEACH MUSIC IN RALEIGH OR CHARLOTTE. WHY IS THAT?
SL: I went to Fat Harold's in North Myrtle Beach two summers ago – I swear that I only recognized one record; it was a Delbert McClinton record. All of it is the Shuffle Step; it's what I call "accidental beach music" – Tom Jones, "Fly Me to the Moon" – as long as it has that step.
BB: YOU'RE MORE OF A PURIST. YOU WANT WHAT WE TRADITIONALLY CALL "BEACH MUSIC," AND THE FOUR TOPS …
SL: I wouldn't have survived on the radio for 20 years, I don't think, if we had just played real hard shuffle Carolina beach music.
BB: THIS EVOLVES AND IT STARTS GOING, THEN YOU SEE THESE BANDS. AND THEY'RE SOME LEGENDARY BANDS: THE EMBERS, THE CATALINAS.
SL: Chairmen of the Board.
BB: BAND OF OZ.
SL: Ron Moody and the Centaurs, got to get him in.
BB: DEFINITELY GOT TO DO THAT. AND THEY'VE MADE A PRETTY GOOD LIVING, THANK YOU VERY MUCH, FROM PLAYING THIS MUSIC. RON – I'D SAY FOR INSTANCE – IS A PARTY BAND.
SL: Yeah, yeah. Well, he's not a real hardcore Carolina guy … but it is a party band. He does all kinds of stuff, "Lady's Night," Kool and The Gang. It's kind of got like a party groove, I agree with you.
BB: NOW LET'S TALK ABOUT THE SHAG CLUBS THAT POPPED UP AND ARE STILL GOING STRONG. I MADE A MISTAKE SEVERAL YEARS AGO TRYING TO TAKE DANCE LESSONS.
SL: So did I. So did I.They threw me out of the class. … Funny story. Jim Valvano, [the late basketball] coach at N.C. State, great guy, he did a show with us at the Coliseum in Raleigh. He said, "OK, you people think you have it down here in the Carolinas, this beach music stuff. We started out a lot earlier, with The Lindy – that's what they called it, The Lindy. You guys think you have it all down here, baby, but we did The Lindy on the Jersey shores."
BB: SO IT BECOMES A DANCE CRAZE, IT STILL IS, AND IT'S OBVIOUSLY A LOT OF FUN, AND IF YOU GO TO A SHAG CLUB IN RICHMOND, AGAIN, AND A SHAG CLUB IN MYRTLE BEACH, IT'S A DIFFERENT DANCE.
SL: Yeah, I would say here it's about half real hardcore shag. And they do some different things – Catalinas, Ron Moody. You go down there, brother, it's kind of like a cult, too. It's really weird because the guys who really danced really well are like the belle of the ball. I mean, seriously: Girls line up to dance with them. It's never happened to me, obviously.
BB: WHAT'S THE BEST PART ABOUT BEING "MR. BEACH," BECAUSE A LOT OF FOLKS, WHEN YOU TELL THEM "MR. BEACH," THEIR FACES LIGHT UP AND THEY MENTION YOU AT SOME PARTY THEY WERE AT. WHAT'S THE BEST PART FOR YOU?
SL: I think that's the best part. I think when people are so nice to come up to you and say, "You know, I was there at the Fairgrounds." … Let me get this in: I'm at WFLO 95.7 or on the net: wflo.net, 5 to 8 p.m. on Saturdays. And we have a lot of people in Richmond who listen. And I'd love to get back on Richmond radio, too.
BB: PART OF THE MADNESS OF BEACH MUSIC IN RICHMOND AND ABOUT "MR. BEACH" IS THE FACT THAT YOU ADDED SO MUCH FUN TO IT. YOU LOVED IT, IT WAS OBVIOUS THAT YOU LOVED IT AND LOVED HAVING A GOOD TIME – YOU LOVED SEEING PEOPLE HAVE A GOOD TIME.
SL: Oh, yeah. I even said in a magazine article, "You can get a monkey up there and play the music." It's just interacting with the audience.
BB: YOU SEE BEVINS PLAYED IT ONCE.
SL: That's right. That's the main thing: It's a lot of fun. I still get people calling me "Mr. Beach" most of the time. And they always have questions. And I'd really like to do another nightclub, because people ask me all the time [about hosting a club show]. We're coming into the spring now, so if anybody's interested in doing one, [let me know].
BB: STEVE "MR. BEACH" LEONARD – AND THE HISTORY OF SHAG AND BEACH MUSIC FOR BOOMER MAGAZINE.
SL: Bill, you're the best. I love you, you know that. Take care.