StoryCorps Brings One Small Step to Richmond
October 27th, 2020
The initiative aims to reconnect a divided America
---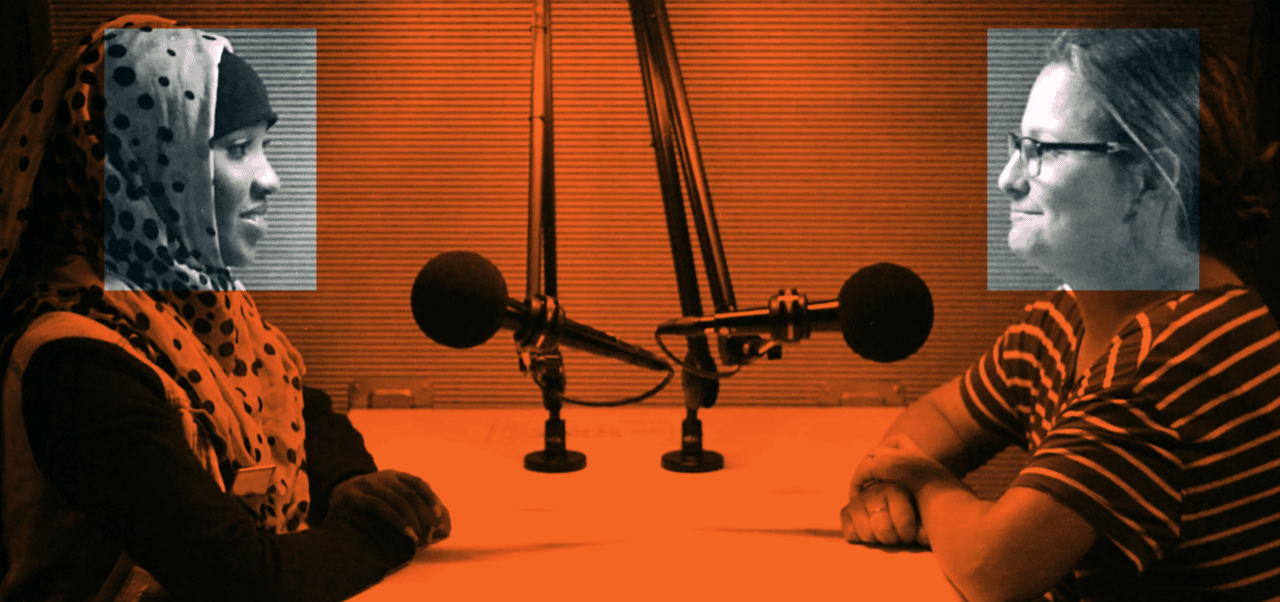 You may have heard StoryCorps stories before: snippets of recorded conversations mostly from average Americans on their memories, lives, challenges, and gratitude. The national nonprofit that captures these conversations, StoryCorps, is coming to Richmond with a goal of promoting healing for the divisions within America today. The StoryCorps One Small Step in Richmond is collaborating with local media, political, religious, and community organizations.
A Connected City in a Divided World
The One Small Step program aims to bring people together to have conversations with others who have different viewpoints. Specifically, it's calling for Richmond-area residents to participate in 40-minute, one-on-one conversations with strangers. The goal is not to talk politics, but to share about their lives; and, in turn, to help people get past the labels of "Republican" and "Democrat," "liberal" and "conservative." Conversations recorded for One Small Step focus on who each participant is as a person – what we care about and our dreams for the future. Therefore, in sharing these conversations, One Small Step hopes to decrease feelings of contempt across political divides.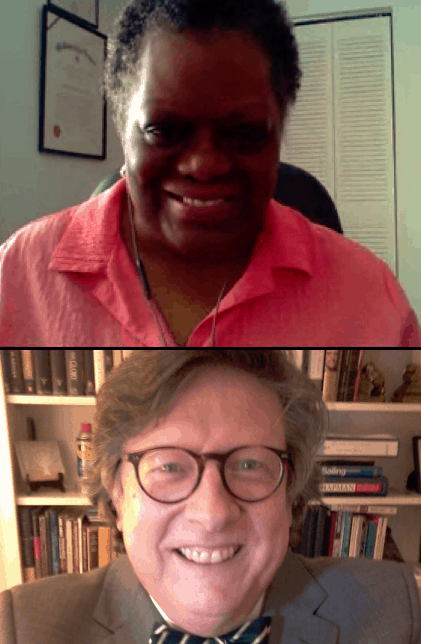 Richmond is one of only four cities chosen to take part in this initiative. The others are Wichita, Kansas; Birmingham, Alabama; and Shreveport, Louisiana.
"Our research shows there is something special about Richmond. Even amid a contentious election year, we believe Richmond residents can show the rest of America that we can once again be neighbors and communities if we have the courage to listen to one another," said StoryCorps founder and president Dave Isay. "Every day brings new evidence of how frustrated, angry, and disconnected from each other Americans feel. One Small Step aims to remind people of the humanity in all of us and that it's hard to hate up close. We believe Virginians can model this change."
Why Now?
The StoryCorps announcement of the One Small Step program points to the widening chasm between Americans. "A 2019 study showed that about 40 percent of people view the other party as 'downright evil,'" the announcement said. "One in five Republicans and Democrats agree with the statement that their political adversaries 'lack the traits to be considered fully human'; and about 20 percent of Democrats and Republicans think the country would be better off if large numbers of the opposition were dead."
The organization preserves its recordings in its archive at the American Folklife Center at the Library of Congress. Every One Small Step interview will become part of that archive (with participant permission).
To sign up for participation in the StoryCorps One Small Step in Richmond, sign up at VPM.
---
Boomer favorite Randy Fitzgerald shares his perspective on StoryCorps and the importance of telling stories.