Supper Club Market
| July 7th, 2022
Richmond's new gourmet to go
---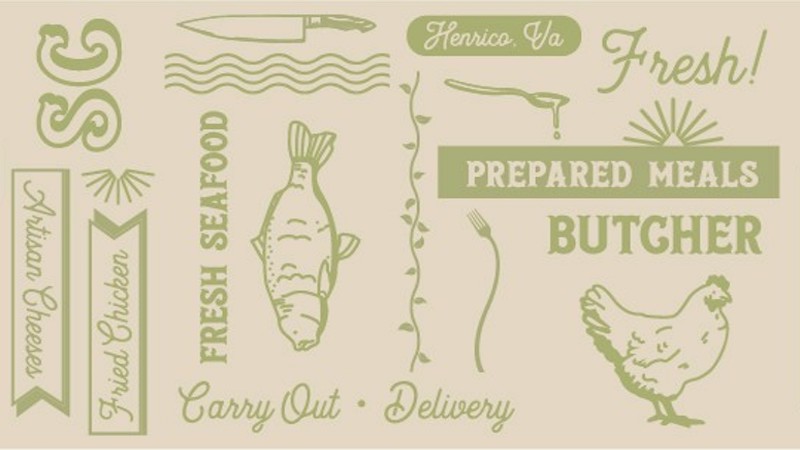 I've only been to one real supper club in my life. That was back in 1975. I was in Miami for my honeymoon and I wanted to take my wife somewhere really special. I'm not sure how I found out about the Les Violins Supper Club. I certainly didn't find it on the internet.
But anyway, we made reservations and took a cab. When the maître d' seated us, our table was kind of in the middle of a huge rather non-descript room filled with diners who looked much more sophisticated than the two of us. There was a stage about half a football field away and there was a pianist and a bass player on one end of the stage playing soft music.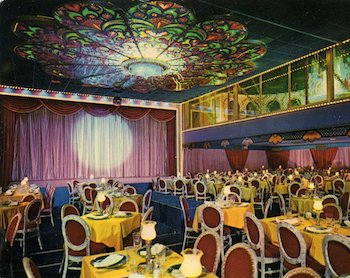 The maître d' said as he showed us to our table, "You've got great seats." I was sophisticated enough to know he was just trying to get a tip from me. But I couldn't see tipping some guy just for walking me to my table. Besides, all I had on me were about six or seven crisp 20-dollar bills. There were no debit cards in those days, so that cash was everything I had to last the week. I didn't even have any traveler's checks.
"I wonder what he meant by great seats," I said to my wife as I looked across the room and saw how far we were from the stage. I didn't even know there was going to be a show, but if there was, I wanted to see it.
We sat down and soon enough, a server was there to start taking our order. I think I ordered a bottle of champagne. That alone, probably cost me six or seven bucks.
Well, before you know it, things started to pick up. Some guy playing the violin came by and started playing some love song right at our table. I was beginning to think that maybe this wasn't going to be so bad.
I don't recall what we ordered or how it tasted. But what I do recall is that about the time we started eating, this whole rather bland-looking building begin to magically change. The curtain was raised on the stage to reveal a full Latin-type orchestra. And then, to my surprise and delight, the wide walkway next to our table began to rise up from the floor. My first thought was that our waiter was lucky he hadn't been standing there when it happened. I'm guessing he was in on the whole thing.
Well anyway, this walkway became a sparkling, lighted runway right before our very eyes. And beautiful showgirls were dancing around and musicians were walking up and down and there were singers and dancers and I don't remember what all. And then, the ceiling began to rise, revealing harpists and other musicians up over our heads. It was amazing.
Fast forward to 2022
I've said all this to help you appreciate how excited I got when I pulled into the Tuckahoe Shopping Center at Ridge and Forest earlier this week and saw a big sign in front of one of the stores that read, "Supper Club."
My wife wanted to shop for jewelry at a little place in the center, but I jumped out of the car and dashed for the supper club. "When does the floor lift up?" I asked breathlessly as I tore in the door. The folks just stared at me as if I were the crazy one.
Anyway, to make a short story long, the thing is, this Supper Club in Richmond's West End (417 N. Ridge Rd.) is a gourmet market. There are no violins or runways or even a maître d'. What they do have, however, is a variety of wonderful meats, cheeses, prepared foods, wines, desserts, and the like.
This supper club probably would never have happened had it not been for the pandemic, when Carlisle Bannister III, the operator and executive chef at Upper Shirley Plantation, was out of work due to Covid restrictions. No one was having public weddings with all the fixins. Do you remember back in the day (2020) how that was?
Carlisle and his wife, Christy Dobrucky, who had met at the Upper Shirley Vineyards in 2019, began a small business preparing meals for neighbors and friends. That little business, Supper Club Market, born out of necessity, opened a few weeks ago, but seems it's quickly becoming a very popular gourmet market over in the River Road/University of Richmond neighborhoods.
Perhaps the first thing you'll notice is the huge butcher counter in the back offering a wonderful selection of choice cuts of meat, including Braveheart Black Angus Beef. As. You may know, Braveheart has an excellent reputation for its premium 100% grain-fed midwestern beef.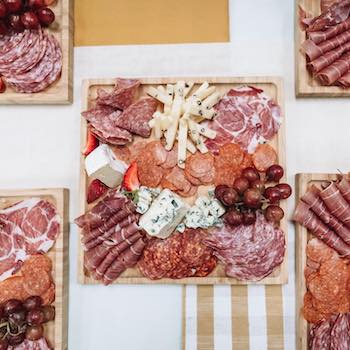 I'm a big cheese fan, so I was impressed with the variety of artisan cheeses and gourmet deli meats. Here's the cool thing. If you bring in your own board, the Supper Club folks will prepare a beautiful and delectable charcuterie that's sure to offer the "wow factor" at your next gathering.
I noticed as I left the store a big sign out front that boasted that Supper Club had excellent fried chicken. That's enough to make a return visit an absolute necessity. Fried chicken is my Achilles heel, so to speak.
There's so much more, but if I were to give you the full rundown, I'd just be spoiling the fun of going in and discovering all the treasures for yourself. Personally, the name alone brought back fond memories from nearly a half a century ago, but beyond that, I'm planning on making new memories and enjoying Richmond's very own Supper Club.
Supper Club Market 
417 N. Ridge Rd., Richmond
---
Steve Cook has lived in the Richmond, Virginia, area for most of his life, working as a writer and editor and in marketing and radio. He loves to keep abreast of the local restaurant scene and researches the subject voraciously. "I used to think I was a foodie," he says, "but then I realized I just like to eat a lot." He once co-hosted a local restaurant radio program with BOOMER editor Annie Tobey. Steve completed his first novel in 2017 and says he hopes to read another one this year.
Dig in to more restaurants and other recommendations from Steve Cook