Terracotta Soldiers Come to Richmond
December 6th, 2017
A Hidden Army Unveiling Secrets of China's History
---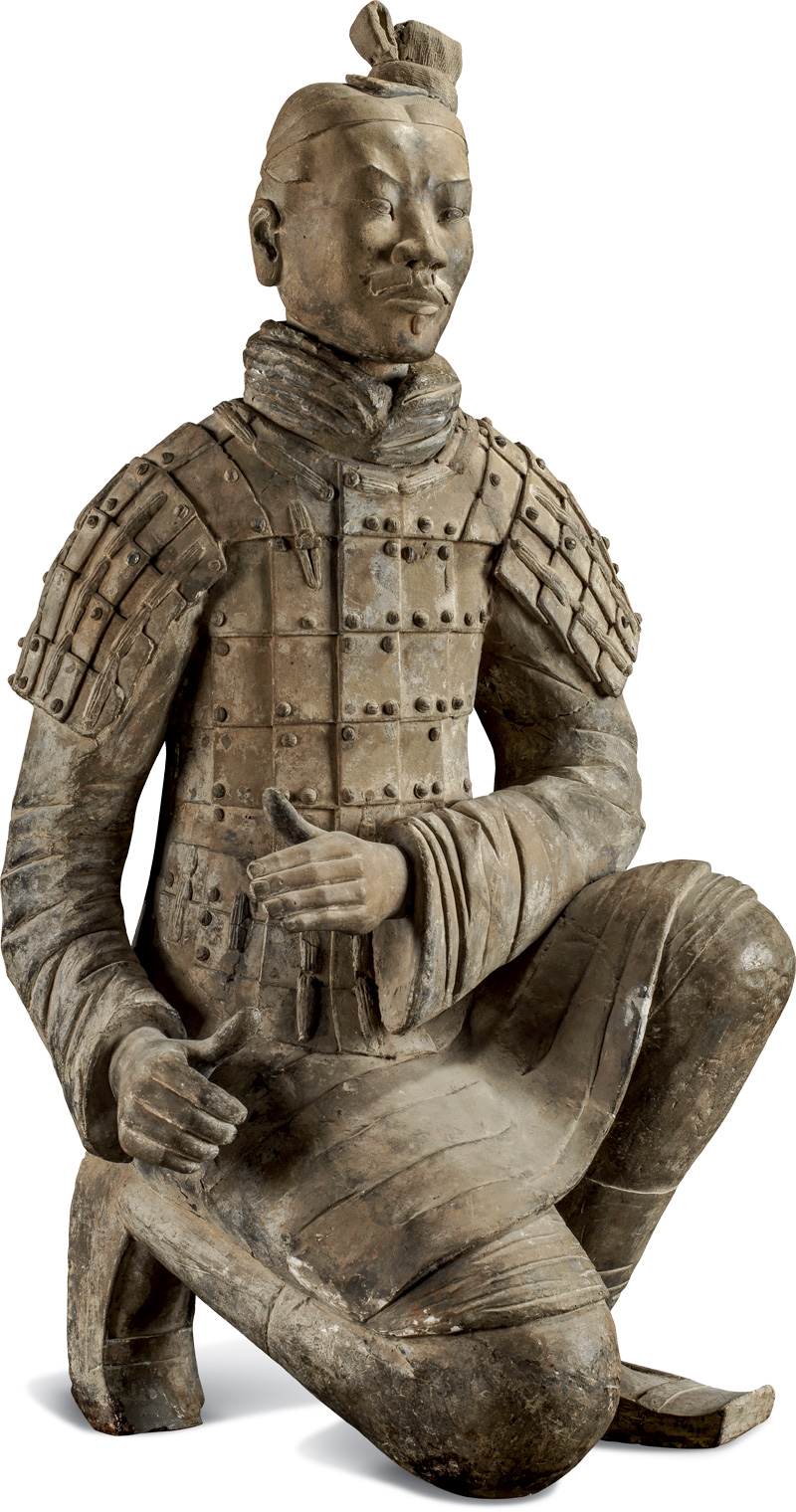 Nearly 8,000 life-size terracotta soldiers accompanied Chinese emperor Qin Shihuang in his journey to the afterlife in 210 B.C. Buried underground, the sculptures maintained a quiet vigil, undisturbed for 22 centuries, until uncovered by farmers in 1974. The Terracotta Army is considered one of the greatest archaeological finds of the 20th century.
Ten of these majestic sculptures are featured in the Virginia Museum of Fine Arts exhibit, "Terracotta Army: Legacy of the First Emperor of China." The soldiers are accompanied by other artifacts from the emperor's mausoleums and other tombs, including arms and armor, horse and chariot fittings, ritual bronze vessels, gold and silver art, jade ornaments, precious jewelry, and ceramics. The exhibit explores the history, myths and burial customs of ancient China.
See objects that have never before been seen in the United States, and learn about ancient Chinese archaeology through an entirely new lens.
"Terracotta Army" is the first exhibition the VMFA has presented in its 80 years of exploring the art and archaeology of ancient China.
---
"Terracotta Army: Legacy of the First Emperor of China"
Through March 11, 2018
Virginia Museum of Fine Arts, 200 N. Boulevard, Richmond