The Bob Marley Cocktail
| May 6th, 2020
Let this refreshing Rastafarian-colored cocktail take you to the islands
---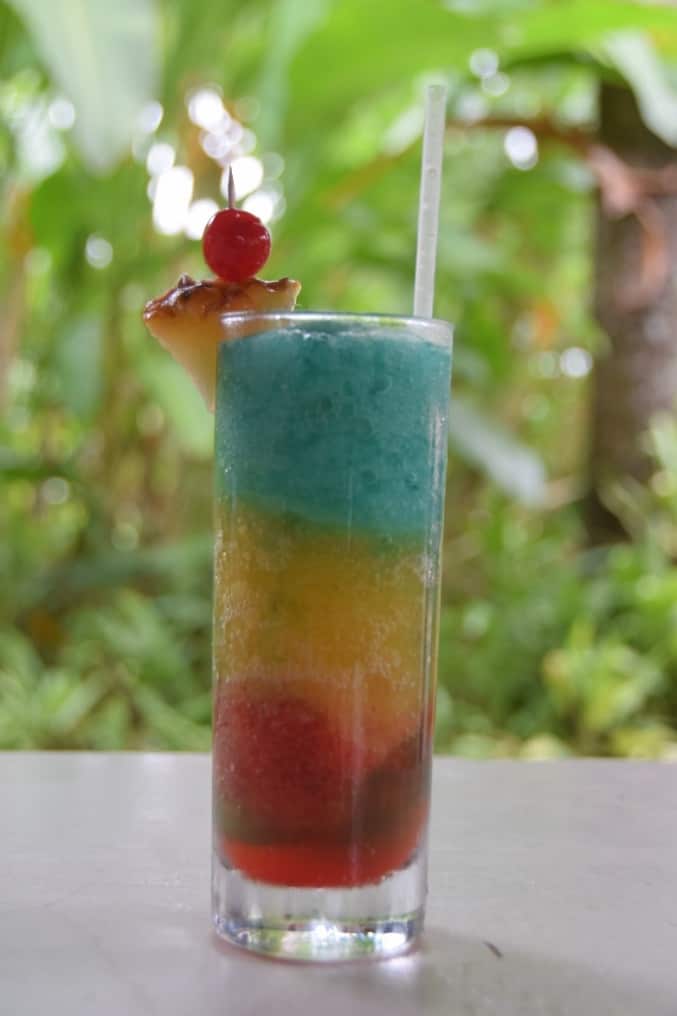 What better way to fight cabin fever than to transport your soul to Jamaica and begin making plans for a trip to the tropics? The Bob Marley cocktail offers just such a tasty respite.
The Bob Marley
Frozen strawberries
Mango juice, frozen, divided
Frozen mango juice mixed with Blue Curacao to get a green color
1 ounce of Appleton White Rum (made locally – and you can visit the distillery when you're on the island)
Pineapple and cherry, for garnish
Blend strawberries and pour them into a tall Collins or highball glass as the bottom layer for this drink. Pour frozen mango juice as a second layer. Mix remaining frozen mango juice with a little Blue Curacao until you have a greenish frozen slush. Pour on as the top layer of the drink, leaving room for rum. Pour the rum gently on top and garnish with pineapple and cherry … and now you have a liquid Rastafari flag!
If you wonder about the measurements, remember what the Jamaicans say: "You know, just what feels right to you."
---
Sunset at the Palms is an adults-only, all-inclusive, treehouse-style resort in Negril, Jamaica. 
Recipe and image from Mindy Bianca PR.