The Carole King Story on the Richmond Stage
| March 29th, 2017
The Broadway musical tells of the singer/songwriter's early years, from her first hit song as a teenager through her success with 'Tapestry.'
---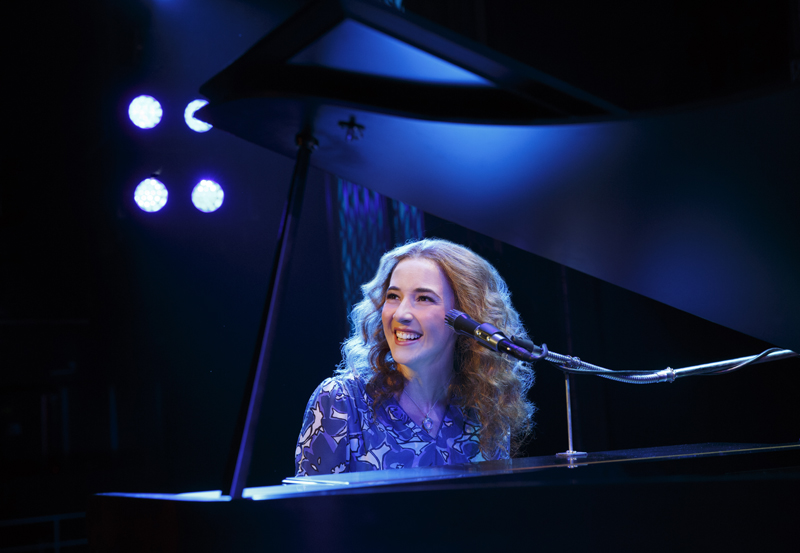 Her accomplishments alone are enough to make Carole King's story of interest, but to baby boomers, the appeal runs even deeper. For many of us, her songs evoke powerful memories of our youth. From the passionate and triumphant to the heartbreaking, Carole King put to music the emotions our hearts were experiencing: "One Fine Day," "I Feel the Earth Move," "Natural Woman," "Will You Love Me Tomorrow," "So Far Away," "It's Going to Take Some Time" and so many more.
Because of this, songs written by and performed by Carole King were called "the soundtrack to a generation" and dramatized in the Broadway show, Beautiful: The Carole King Musical, which will run in Richmond from Tuesday, April 25 through Sunday, April 30.
This jukebox musical, presenting two-dozen songs interspersed with storytelling, covers the singer/songwriter's early life. Beautiful paints an inspiring story of the young star as she builds upon her talent, achieves success, moves forward despite challenges and works with fellow musicians.
Born Carol Klein, the Brooklyn teenager came to Broadway as a songwriter at the age of 16. She worked her way into the record business, married a fellow songwriter and wrote hits for some of the 1960s biggest musical acts, including "Will You Love Me Tomorrow" with then-husband Gerry Goffin, performed by The Shirelles; "Take Good Care of My Baby," performed by Bobby Vee; "Up On The Roof," by The Drifters; "I'm Into Something Good," by Herman's Hermits; and others.
Despite the obvious success, King faced obstacles – perhaps one reason her songs so masterfully strum our emotional chords. Fellow songwriter and friend Cynthia Weil said, "Carole spoke from her heart, and she happened to be in tune with the mass psyche. People were looking for a message, and she came to them with a message that was exactly what they were looking for."
Beautiful: The Carole King Musical is "about how in the face of a lot of trouble and adversity and these tests that she went through, how she found something bigger in herself," said Douglas McGrath, writer of Beautiful.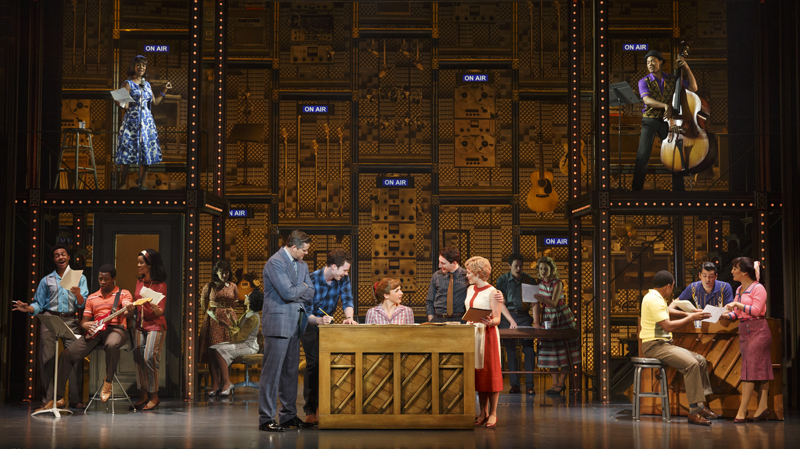 "Carole King might be a native New Yorker, but her story of struggle and triumph is as universal as they come – and her music is loved the world over," Beautiful producer Paul Blake said.
Yes, the list of Carole King's accomplishments and accolades is extensive: Tapestry, her second album, dominated number one on Billboard for 15 consecutive weeks; she has written more than 400 songs, which have been recorded by more than 1,000 artists; she has won multiple Grammy awards, been inducted into the Songwriters Hall of Fame and awarded the National Academy of Songwriters' Lifetime Achievement Award and was the first woman to be awarded The Library of Congress Gershwin Prize for Popular Song.
But how Carole King has moved our hearts and souls is immeasurable and perhaps even more impressive.
The Broadway musical performance makes its Richmond premiere at Altria Theater on Tuesday, April 25 through Sunday, April 30, as part of the Broadway In Richmond season. The show is recommended for age 10 and above. To purchase tickets, visit www.BroadwayInRichmond.com, call 800-514-3849(ETIX) or visit Altria Theater and Dominion Arts Center box offices. Ticket prices start at $43 plus fees.