The Grille at Magnolia Greene
| July 21st, 2022
Meet me at my club
---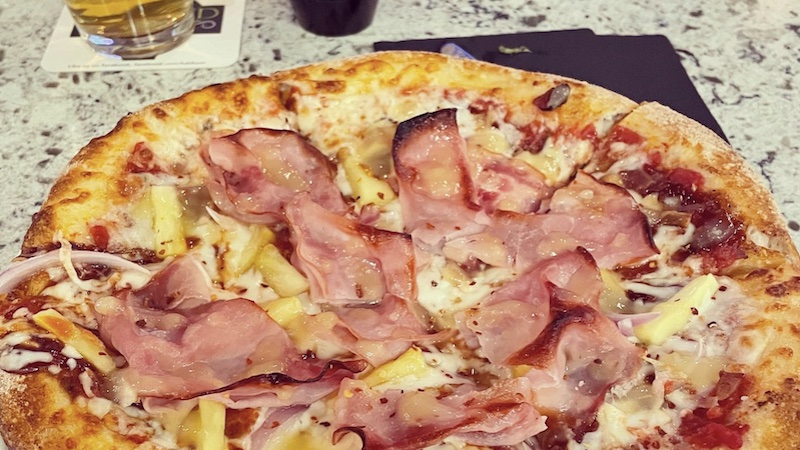 Richmond food and travel writer Steve Cook takes us to "his" club and provides an overview of the approachable dining and people at The Grille at Magnolia Green.
---
I think I'm basically a humble sort of guy, although, at times, I admit, I want to look impressive. In my younger days, I would often casually mention that I had just inked a deal with Columbia Records. That always seemed to impress the lady folks, especially when I mentioned that the deal gave me 12 albums for a buck and all I had to do was buy one album a month for the next 12 months.
Today, I'm more sophisticated and, as a sophisticate, I enjoy inviting folks to meet me at "my club." The only hitch is I don't really belong to a club except for Hair Club for Men. I got kicked out of the Automobile Club for too many service calls.
Anyway, I've found a solution. It's a great golf course restaurant that feels like a private club. I'm talking about The Grille at Magnolia Green in Moseley, Virginia. If you're not familiar with Magnolia Green, it really is one of the most beautiful and amenity-filled new home communities in Chesterfield. They even have their own golf course, which is open to the public. And that means that their clubhouse restaurant is also open to the public.
It's somewhat hidden away in western Chesterfield, but it's well worth the drive, especially when you're inviting friends to meet you at the club. Even the address is awesome. In fact, it's 7001 Awesome Dr. in Moseley. Get it? It's a golf course and it's on Awesome drive.
The Grille is both impressive and, yet at the same time, welcoming. The staff is very friendly and even the other guests whom I have met are always friendly, themselves. No one has ever mentioned that my shorts still have the telltale Goodwill tag still hanging on a belt loop.
Plan a visit and tell me if you don't feel as if you've "arrived," so to speak, when you arrive and pull up to the stately structure. As you enter, you feel that sense of richness.
The approachable Grille at Magnolia Greene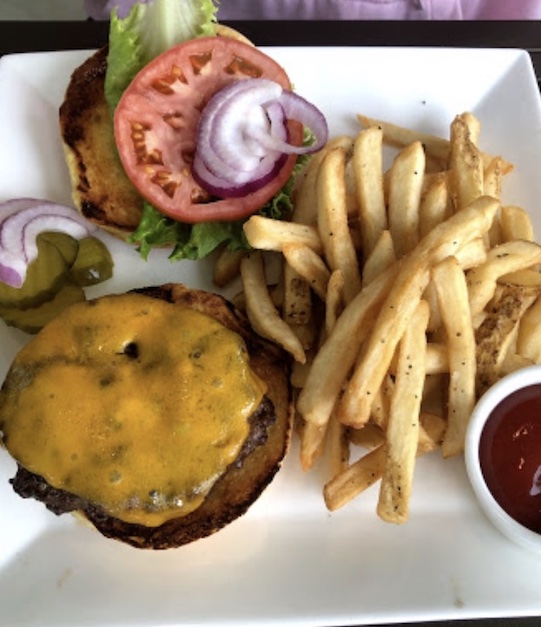 Yes, it's upscale but, at the same time, very casual. You're going to feel right at home in "my" club. Everything that I have tried, foodwise, has been delicious. The non-intimidating menu features salads, burgers, pizzas, and such entrées as pasta, fish & chips, chicken, and steak.
I most frequently visit during their very happy Happy Hour, which runs from 3 to 6 p.m., Monday through Friday. Beverages, including excellent craft cocktails, and appetizers are discounted during Happy Hour.
And those appetizers are far above the more traditional wings and nachos. Choose from mini salmon cakes or mini chicken & waffles. There's also a cauliflower buffalo dip, which I'm told is very good. However, I have a psychological allergy to anything with the word cauliflower in it. I can tell you that the meatballs, which to my knowledge have no cauliflower, are very tasty.
As for those aforementioned craft cocktails, on a recent visit I enjoyed a well-prepared and quite delicious Smoke and Mirrors cocktail. This is a smoked Old Fashioned made with Bulleit 95 rye whiskey and a turbinado-based simple syrup . The whole experience was enhanced as the aroma of smoked wood permeated the bar as my bartender prepared the drink. That smokiness definitely contributed to the delightful taste.
You may want to schedule a visit on Sunday when the Grille serves its very popular brunch between 10 a.m. and 4 p.m. If you want a little live entertainment, they have that, too, on most Thursday evenings as well as frequently on the weekends.
The Grille at Magnolia Green has a little something for everyone. Maybe you can have your people contact my people and we can do lunch at the club one day soon.
The Grille at Magnolia Green + Golf 
7001 Awesome Dr., Moseley, VA
---
Steve Cook has lived in the Richmond area for most of his life, working as a writer and editor and in marketing and radio. He loves to keep abreast of the local restaurant scene and researches the subject voraciously. "I used to think I was a foodie," he says, "but then I realized I just like to eat a lot." He once co-hosted a local Richmond restaurant radio program with BOOMER editor Annie Tobey. Steve completed his first novel in 2017 and says he hopes to read another one this year.
Dig in to more restaurants and other recommendations from Steve Cook