Top 5 Richmond Lists
July 23rd, 2019
Not your average "best of" list
---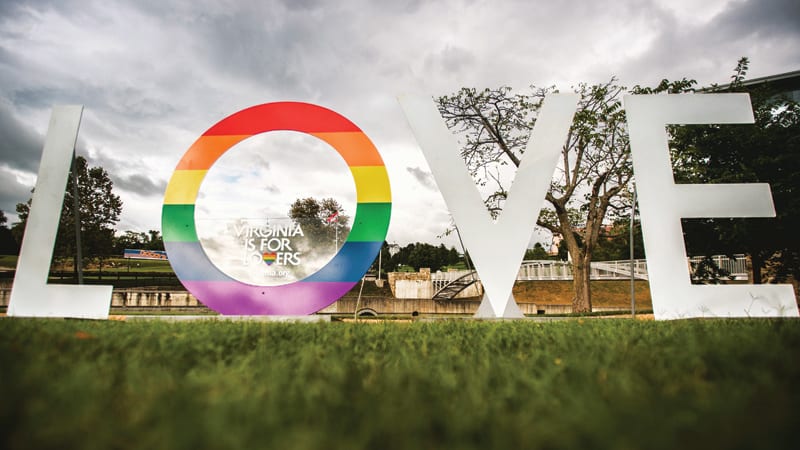 We asked, you answered!
To help you make the most of the River City, we've put together a collection of "top five's" for enjoying RVA. We started with suggestions from BOOMER Facebook followers (thank you, everyone!) and added a few ourselves.
Admittedly, our eclectic city, abundant with goodies, made it difficult to narrow down the finalists to just five. We spent a lot of time deliberating, debating, removing, adding – and crying in a corner – but eventually we chiseled down each category into well-rounded top-five lists – from history to hidden gems to the sweet stuff, throughout the region. Sure, we probably left out a few special spots – Richmond is just that great!
Looking for something to do this summer? Explore this list and venture out to somewhere you haven't been before. And, hopefully, you will find a new favorite Richmond venue.
---
Top 5 Spots for the History Lover
Hop on to a variety of walking and biking tours around the city, or stay indoors and explore Richmond's history within the museum itself.
Pamplin Historic Park, Petersburg
Once a bloody battlefield, this historic destination now tells its own piece of Civil War history.
Black History Museum and Cultural Center of Virginia
Giving a voice to our African-American residents, from then to now.
Being the capital of the Confederacy and all, Richmond has got some stories …
St. John's Church Liberty or Death Reenactments
Catch a live reenactment of Patrick Henry's legendary speech – in the same spot where it happened.
---
Top 5 Patios for Fans of Fresh Air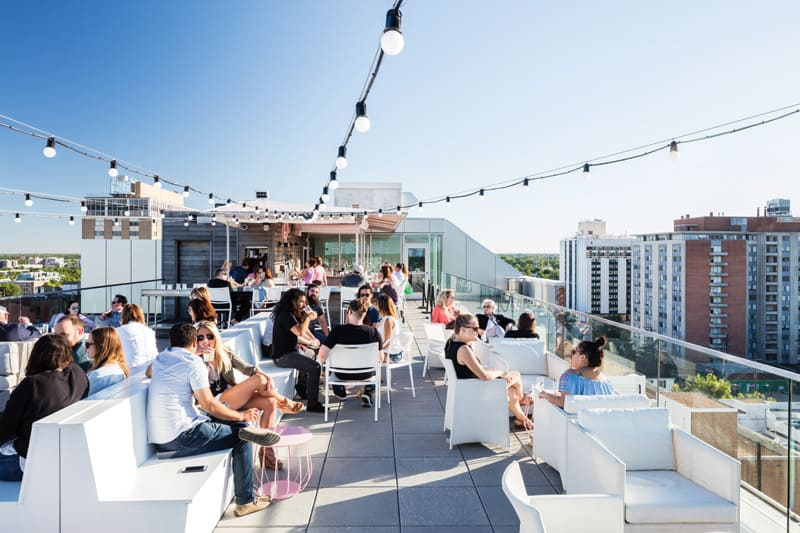 Farm-to-table with a complimentary side of people-watching.
Which location are we referring to, you ask? For a noteworthy view, any will do.
You can't have a write-up on the best patios without mention of a rooftop bar, and you surely can't mention a rooftop bar without including …
Portico Restaurant and Bar, Goochland
The fireplace on this cozy, rustic patio enhances the restaurant's "own backyard" vibe.
You don't have to get dolled up for a fancy meal to enjoy a fine patio. Just grab a local brew, sit back and enjoy the downtown Richmond skyline.
---
Top 5 Ways to Shower the Kiddos with Love
Take 'em to a local park or playground
We're talking Three Lakes Park, Park365 and Mary Munford – to name a few.
See a show at the Children's Theatre at Willow Lawn
For kid-friendly performances, including good ol' classics
Catch a Flying Squirrels or Richmond Kickers game
Grab your peanuts, grab your Cracker Jacks and grab your sports fans.
Stimulate the imagination at the Children's Museum and the Science Museum of Virginia
To really get those brains growing and that curiosity piqued. And how convenient that they're right next to each other!
And don't forget to check out the family-friendly farm and animals.
---
Top 5 Places to Show Visitors Some RVA Love
A Richmond staple with hauntingly beautiful scenery and the graves of some historic figures you just might recognize.
Dining, shopping, coffee, cocktails, beer and people watching: check, check, check, check, check and check.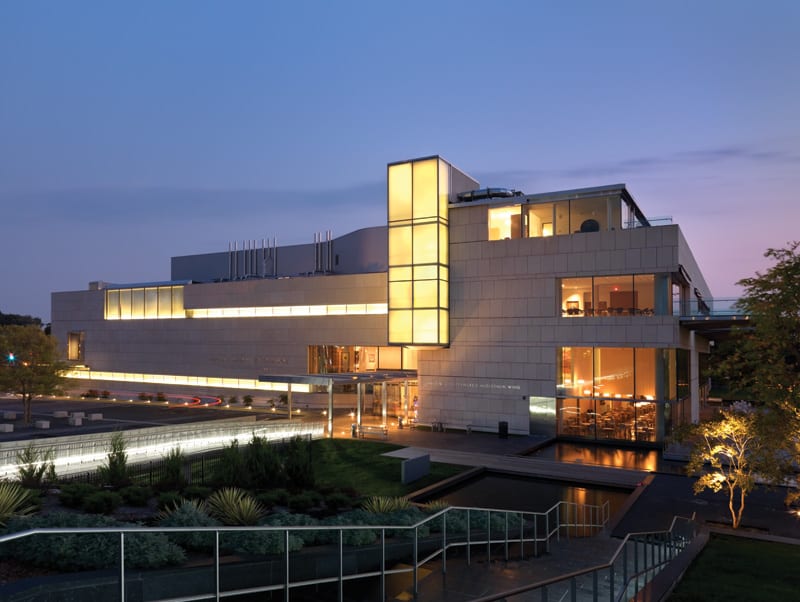 Take a historic tour via trolley or Segway or rent a set of wheels and explore the city at your own pace.
Spend your evening at the theater, dahling
The Virginia Museum of Fine Arts
Peruse the unique art galleries (many of which are free!) or catch the special exhibitions. Or pop in for Thursday Jazz Café or Friday Art & Wine happy hour.
---
Top 5 Activities for Making Memories with Loved Ones
Paddle the James and peddle the Capital Trail
Trigger an adrenaline rush bolstered by fresh-air fun.
Laugh together at Richmond's comedy venues
Harmonize your relationship at The Tin Pan
Enjoy dinner, drinks and great music of many styles, all under one roof.
Perch on Richmond's iconic overlook, Libby Hill Park
Pack a picnic and a blanket, then dream about the future or reminisce about the past.
Munch and mingle on a guided food tour
Join River City Food Tours in sampling food and drink from top restaurants. Then pick your favorite spot for more together time
---
Top 5 Places Puppy Love Places
Richmond's annual outdoor sports festival, filled with bustling activity and fellow fur babies. And if your four-legged friends are feeling extra ambitious, sign them up for the Ultimate Air Dog competition.
A local dog park, like Barker Field or Rockwood Park
Off-leash, open spaces and new friends to play with
So many trees, so many trails, so many smells … so little time.
Big events created for dogs of all sizes
Chase down Lewis Ginter's Fidos After 5 and Gardenfest for Fido; Strangeways Brewing's Bow Wow Meow Luau and Barktoberfest; Center of the Universe Brewing's Tail Waggin' Wednesdays; Flying Squirrels' Bark in the Park; Ellwood Thompson's Pups and Pints; Valentine Museum's History Hounds; and Pets on Parade.
James River Hikers Meetup Group Tuesday Dog Walk in Bryan Park
New faces for humans to meet and new butts for dogs to sniff.
---
Top 5 Shops for Showing Love to Your Home
Vintage Antique Shack, Powhatan
Handcrafted furniture and quirky pieces not to be found anywhere else.
An array of items carefully selected to ensure an exclusive and eclectic variety.
Shop the eclectic mix of upcycled and restyled furniture, home décor and more. Then read the story behind the Lazy Daisy founding. You'll be back!
Featuring 53,000 square feet of antiques. If you don't see what you're looking for, just move to one of the other 250 booths!
An expansive warehouse filled with retro, midcentury modern design furniture, plus antiques, art and accessories.
---
Shhh … Richmond's Top 5 Hidden Gems
Once a month during the warmer half of the year, Edgar Allan begrudgingly opens the courtyard gates and lets guests in to enjoy live music, drinks and museum tours.
Take your delectable sandwich to go and ask Garnett's to pack it up in one of their old-fashioned picnic baskets!
Every week, Havana '59 throws down for salsa night, kicking the evening off with lessons and wrapping it up with hours of dancing to practice your lessons.
James River Park Pipeline Walkway
Trek the narrow walkway atop a pipeline over the James and enjoy the river in an entirely new (and slightly unnerving) way.
Mrs. Yoder's Donuts at South of the James Farmers Market
While you wander through the market, follow your nose to Mrs. Yoder's locally famous donut truck. Hot and fresh and oh-so-melt-in-your-mouth!
---
Top 5 Ways to Be Sweet to Your Sweet Tooth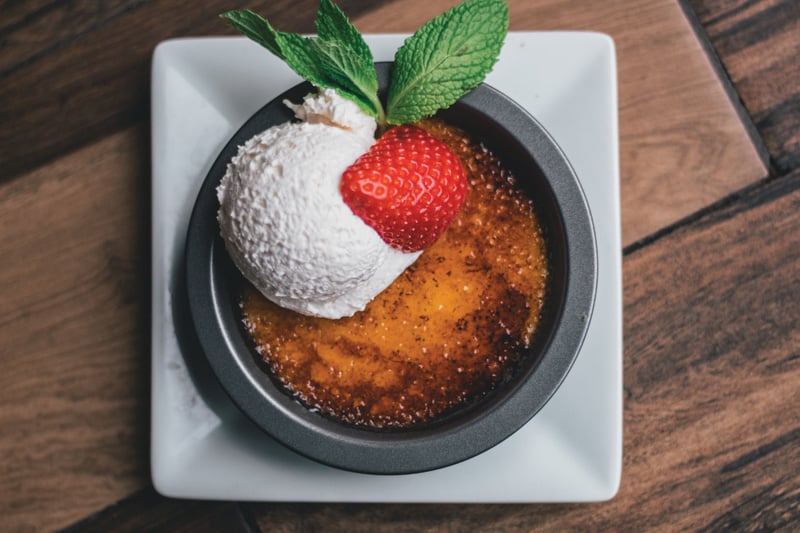 When we asked this question on Facebook, we got an overwhelming response for Shyndigz. And why wouldn't we, with their wide variety of rich baked goods, unique flavors and 8-inch-tall slices of cake?
Chocoholics, look no farther.
Rich, creamy, flavorful, and oh so sweet, creating repeat customers very quickly.
Creative flavors galore! Plus, find an opportunity to win a free donut posted every day on the Sugar Shack Facebook page.
Burnett's Baked Goods, Hopewell
Though known best for their rich, dense pies, Burnett's doesn't stop there – they graciously offer a delectable array of other baked products like pound cakes, breads and puddings.
---
Top 5 Make-You-Smile People-Watching Spots
Wander over the footbridge linking Brown's Island and Manchester and watch as families, runners, couples and river-goers pass by. And if you're lucky, you'll get to kayaker-watch too.
From stay-at-home moms out to brunch to grungy buskers just trying to get some bus fare, Carytown boasts the whole spectrum of Richmond-kind.
Richmond Flying Squirrels Game
Between innings and character charades, visitors provide as much amusement in the stands as the players do on the field. Sometimes more.
Any local festival or race
If there are two things Richmond loves, it's festivals and running. Post up at, say, Easter on Parade or the Monument Avenue 10K, for prime human-centered entertainment.
Lush flora, wide-open fields and animals that call out to any and all Richmonders, for some of the most diverse people watching the city has to offer.