Torchy's Tacos Comes to Richmond
| February 9th, 2023
Two Richmond locations join Charlottesville and 90ish other locations
---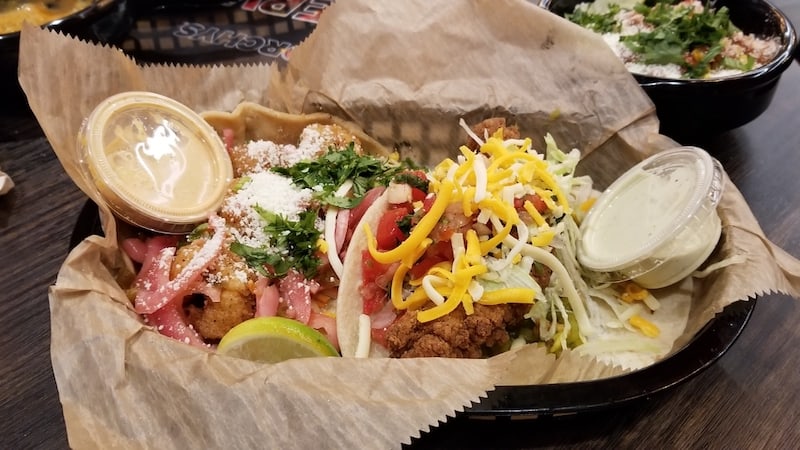 The menu and branding of Torchy's Tacos make total sense when you realize the young chain started in Austin, Texas. Tacos and irreverence are essential to the vibe of the Texas capital.
No hint of Taco Bell here. Instead, look for creative quality ingredients, like the limited-time taco of the month: the Scallywag has coconut and Captain Crunch-coated shrimp over bacon and green chiles with jack cheese, pickled onions, peach habanero jam, and cilantro garnish. Fried Avocado features – you guessed it – hand-battered fresh fried avocados, vegetarian refried beans, and toppings.
You'll also find more traditional tacos: Chicken Fajita, Beef Fajita, Baja Shrimp – more than 20 tacos total, plus eight breakfast tacos.
Tacos can be customized – flour tortilla, corn tortilla, or a bowl, with ingredients added or removed.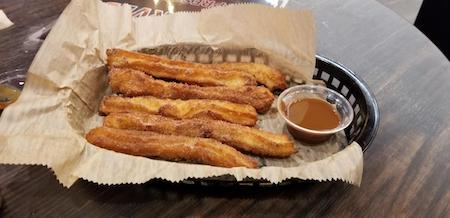 Other items have found their way onto the Torchy's Tacos menu alongside the tacos: burritos, salad, street corn, guacamole, sides, sweets (like Lil' Nookies fried chocolate chip cookie dough and Churros with dulce de leche dipping sauce), and drinks – yes, that includes alcoholic beverages, such as the Scallywag Margarita with a coconut and Captain Crunch rim.
And the irreverence? Besides the diaper-clad baby devil mascot, look for names like Trailer Park Trashy, The MoFaux, Tipsy Chick, Democrat, and Republican. There used to be an Independent taco, too, but I guess people were too afraid to vote for it.
Also appropriate to its birthplace, Torchy's is environmentally conscious (napkins, cups, and cutler made from 100% renewable resources and cooking oil turned into fuel) and philanthropic (including the Make-A-Wish Foundation and local causes).
The taco fan favorite now has more than 90 locations in 14 states, from Texas to Colorado to Virginia.
A sample review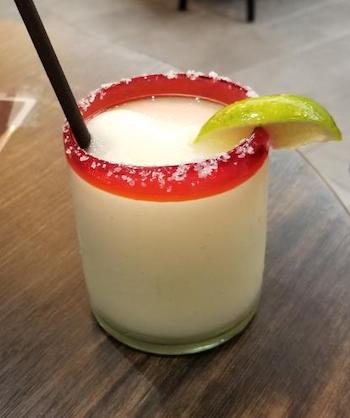 Frozen Lime Margarita with Exotico reposado tequila and triple sec: Delicious! It was cool and refreshing. Sour and sweet. You could definitely tell it was made in house.
Green Chile Queso & Chips topped with guacamole, cotija cheese, cilantro, and diablo sauce: So many flavors but melded together so well! Cheesy and melty, tangy and spicy (but not too spicy!). It was everything you could want in a queso dip, with a slightly different taste in each bite.
Trailer Park Taco: Fried chicken, green chiles, lettuce, pico de gallo and cheddar jack cheese with poblano sauce on a flour tortilla. Even just the fried chicken was delicious, but when you put it with pico de gallo, Mexican cheese, cilantro, and poblano ranch, it was even better! I can see why it's a fan favorite.
Baja Shrimp Taco: Fried shrimp, cooked cabbage slaw, pickled onions and jalapeños, cotija cheese, cilantro and a lime wedge with chipotle sauce on a corn tortilla. Crisp, a bit more subdued in flavor but still so flavorful; with caramelized onions and chipotle ranch.
Scratch-Made Churros: Tossed with cinnamon sugar and dunkable dulce de leche. It was melt in your mouth good. Soft and warm, they didn't even need the sauce but it was a great and welcome addition!
---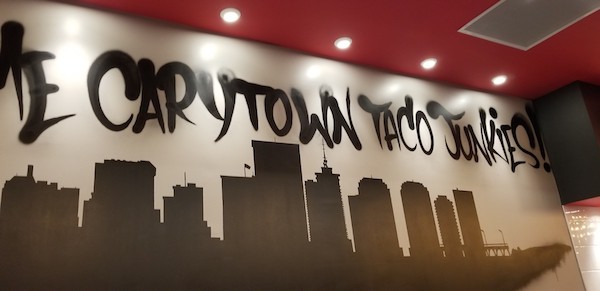 Torchy's Tacos in Carytown
3510 W. Cary St., Richmond
Torchy's Tacos in Short Pump
11120 W. Broad St., Glen Allen
Torchy's Tacos in Charlottesville
1951 Swanson Drive #110, Charlottesville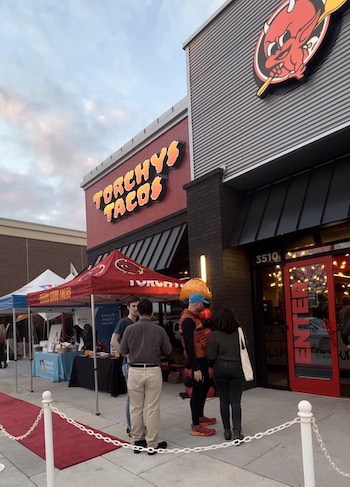 ---
When you feel like cooking: Turkey Picadillo with Ancho Chiles and Bell Peppers