Travel Insurance in a New Era of Travel
| December 15th, 2020
Tips for your next trip
---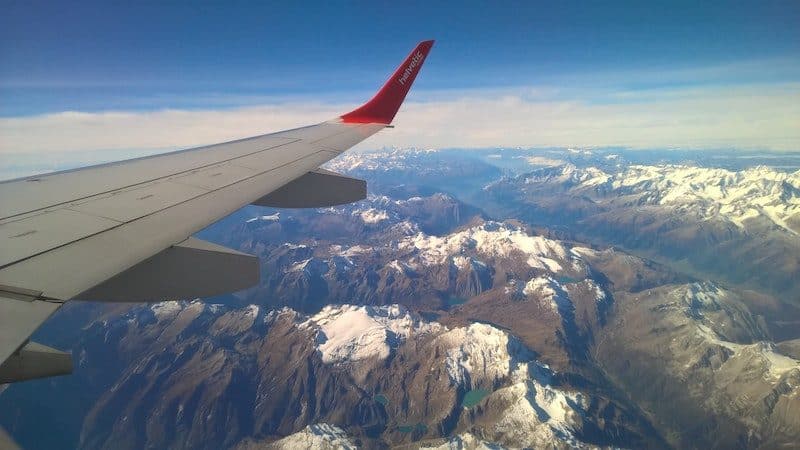 Our travel talk over Christmas dinner will be different this year – not just because of fewer people at our tables. If we follow trends predicted by editors of leading print and online travel publications (Travel + Leisure, American Way, Travel Weekly, and other participants in a recent webinar), we'll be chatting about shorter trips closer to home and about outdoor destinations rather than big cities.
Whether it's a rafting trip or a motorcoach tour to a smaller city, we can expect to hear travel agents and providers either include insurance in their ticket cost or urge us to purchase travel insurance. A spokesperson for AIG Travel told me, "You would just want to make sure you insure the total prepaid, non-refundable trip costs paid for the trip starting from departure from home until you are scheduled to return."
Bear in mind, too, that while Medicare might cover most health-related expenses in domestic travel, it does not cover those for international travel.
"Insurance has always been available," said Richmond's Josée Covington, owner of Covington Travel, who's been in business for the past 53 years, "but it hasn't always been viewed as important."
She said in a recent interview that clients are still engaging in long-haul travel to destinations such as Japan; but the pandemic has underscored the importance of purchasing insurance for any trip for which travelers put out a significant amount of money that they don't want to lose.
"There was a time," Covington said in a recent interview, "when we asked clients to sign a waiver because otherwise, if they had declined insurance and were involved in an unfortunate incident, they might claim we never told them about insurance. Now we give clients two, three, or more options for travel insurance when they purchase a trip."
The expense, benefits, and concerns
Various travel agencies confirmed that travel insurance is not inexpensive, with $300 given as the lowest amount a traveler can expect to pay. The amount paid depends heavily on the health and age of the traveler and the scope of coverage, Covington said, with the upper limit in the thousands of dollars for a very expensive luxury trip. Most travel-insurance companies require a policy be purchased within 14 days of the first payment for a trip.
Linda and Ron Card from Charlotte Court House, Virginia, had purchased travel insurance along with virtually everyone else on their trip to Greece several years ago. When a woman on their trip fell and broke her hip, her medical bill of about $60,000 was paid by the insurance company – TravelGuard – with which she had taken out a policy.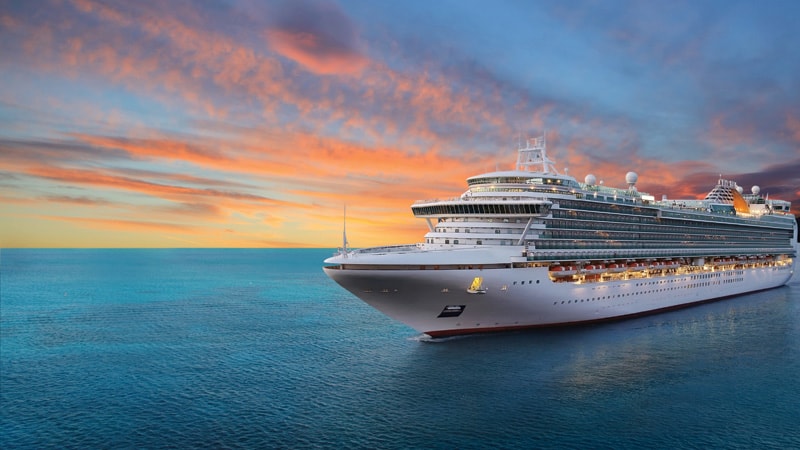 I had a more difficult personal experience, with Allianz Travel, when my husband became too ill to take our booked Panama Canal cruise last fall. The very knowledgeable travel agent who had booked our trip had offered only one insurance plan – Allianz – with one more expensive and one less costly option. The agent turned out to be also an Allianz insurance agent. Partnerships between travel agencies and travel-insurance companies have existed for many years, but it's advisable to deal with travel agents who offer at least two insurance options and might not have as strong a conflict of interest in selling the insurance product.
Ours was a specialty cruise for disabled persons and caregivers. The agent had said Allianz was the only company offering the specialty insurance; we accepted that because we wanted the cruise with services for my husband.
Fine print: travel insurance benefits and warnings
When you're buying, carefully read coverage details of the different plans available. Remember that insurance agents generally make 25 percent commission on the plans they sell – in addition to the commissions made on the trips – which are paid by trip providers, not by the agent's customer. Ben Franklin, owner of Dream Tours to Go, based in Charlotte, North Carolina, said insurance commissions drop to 15 percent on trips for 10 or more people.

Save all receipts for potential claims. After submitting a claim, follow up with the claims department once the period has elapsed that the department gives for communicating about reimbursement. If you don't get a response after a couple of tries, write the CEO, copying the Better Business Bureau and relevant trade associations such as Cruise Lines International or the National Tour Association. In our situation, a total disconnect occurred with Allianz: I was unable to get a response to my question regarding insufficient reimbursement as the purchaser of one of its plans. This took a full year to resolve but ultimately worked out so that we received reimbursement of all monies except, of course, the cost of premiums, which are never refunded.
When booking your own trip
Independent travelers with no travel agent or insurance agent involved in their itineraries should check for insurance provided by airlines as part of a ticket purchase. A woman from the Eastern Shore of Virginia visiting Cuba with her family in 2018 broke a foot at the Airbnb where they were staying; fluent in Spanish, she had no problems communicating with the doctor/surgeon, and the $25 insurance fee added to her airline ticket covered all costs (estimated at $4,000-$5,000 USD by the doctor). She praised Cuba's superb, accessible medical care with very friendly providers and welcoming surroundings; her doctor at home in the U. S. corroborated that her surgery had been done quite well and needed no correction.
Covington Travel prefers not to recommend specific travel-insurance companies but reported that at least one company does offer pandemic coverage. "We are fully booked for 2021," Covington said. "If the ships sail, if the airlines fly, if the land-operators operate – we'll be booking it."
Before shopping for a policy
Know what your medical insurance and credit cards will cover when you travel.
Take time to compare/contrast different policies regarding lost/damaged baggage (as well as baggage and trip delays), trip interruption/cancellation, rental cars, medical evacuation, and travel accidents.
Look for coverage of epidemics/pandemics, natural disasters, and pre-existing medical conditions.
Check out the website ConsumerAdvocate.org/travel-insurance for access to many insurance companies.
Midlothian-based freelance writer Martha Steger is a Society of American Travel Writers' Marco Polo member. For 25 years, she was public relations director for the Virginia Tourism Corporation. She has received national awards for her journalism, essays, short fiction, and poetry.