Travel Trivia Quiz and Crossword Puzzle
| November 2nd, 2021
Truth and tales of renowned voyagers, movies, and books
---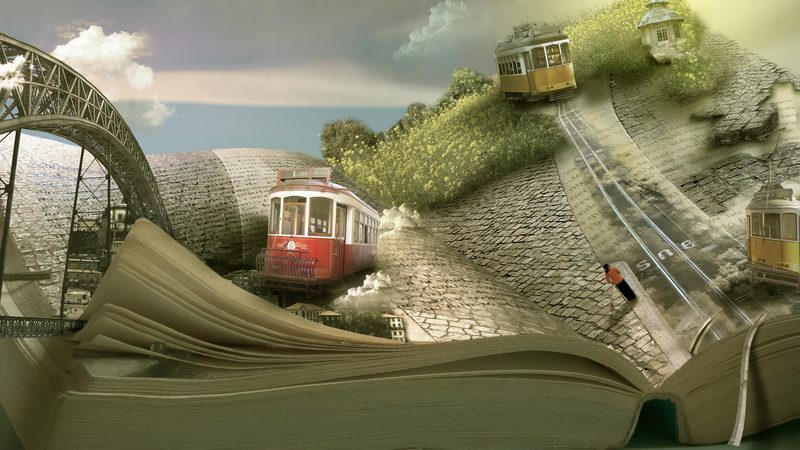 Check your knowledge of books, movies, and famous travelers in the Boomer exclusive travel trivia quiz and crossword puzzle.
"The World is a book, and those who do not travel read only a page." – Saint Augustine
TRAVEL TRIVIA QUIZ
1. This movie offers an important travel tip: Do not take a computer named HAL on your trip.
a. 20,000 Leagues Under the Sea
b. 2001: A Space Odyssey
c. The Titanic
d. Moby Hal
2. True or false: Monarch butterflies, the only butterfly known to make a two-way migration like birds, are known to fly up to 6,000 miles each way.
3. The writer of Innocents Abroad, a book that tells of his journey to Europe and the Holy Land, said, "Travel is fatal to prejudice, bigotry, and narrow-mindedness." Who is this writer?
a. James Baldwin
b. Rudyard Kipling
c. Archie Bunker
d. Mark Twain
4. True or false: A relic of our nation's stained past, Victor Green wrote The Green Book travel guides from 1936 till 1966 (except during World War II) to help African- Americans navigate to businesses that would serve them safely.
5. The 1969 movie ________, featuring two hippie bikers played by Peter Fonda and Dennis Hopper, could be considered an American movie version of Homer's Odyssey.
6. Dame Ellen Patricia MacArthur broke records for her lengthy travels on a ________.
TRAVEL CROSSWORD PUZZLE
By Myles Mellor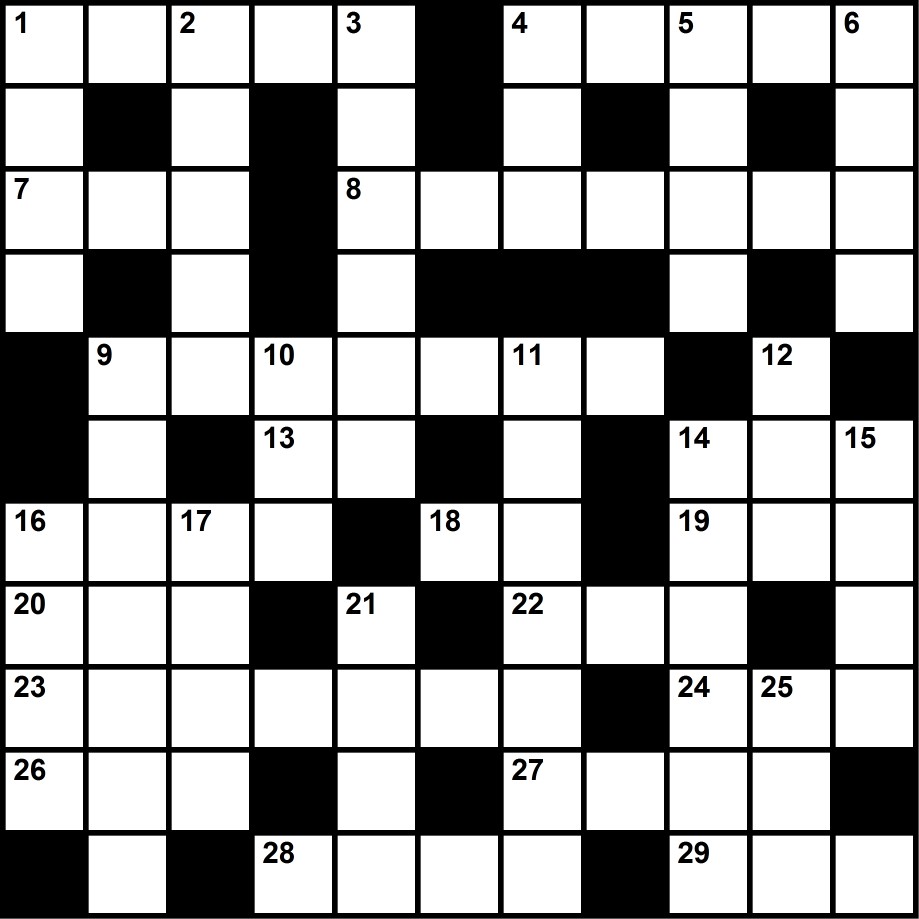 Across
1. Clark's traveling partner at the behest of Thomas Jefferson
4. First name of the famous Venetian explorer who crossed Asia and reportedly met Kublai Khan
7. Wagon track
8. He reached both poles, the top of New Zealand's highest peak and was the first to stand on Everest, the tallest mountain on earth
9. John Steinbeck described his trip to rediscover the U.S. with his French poodle in Travels with _____
13. That is, for short
14. Word of reprimand to Rover
16. Herman Melville: "As for me, I am tormented with an everlasting itch for things remote. I love to sail forbidden seas, and ___ on barbarous coasts."
18. In that place
19. ET's carrier
20. Great Plains tribe, ____e
22. Snapshot
23. One who moves to a new country to live
24. Car company headquartered in Seoul
26. "La-la" lead-in
27. Oscar winner Guinness
28. "Take ___ memories, leave ____ footprints" Chief Seattle
29. Golf drive location
Down
1. First name of the fictional traveling character in Tomb Raider
2. "Wicked ____ of the West"
3. 1987 Michael Crichton bestseller
4. "Cool" amount
5. Jack Kerouac's travels were chronicled in On the ____
6. Black chalcedony
9. Moon holes
10. Help
11. Julia Roberts starred in this movie where she traveled to Italy and Bali, _____ _____ Love
12. Big galoot
14. The ____ List in 2007, a classic comedy of adventures starring Jack Nicholson and Morgan Freeman
15. Famous fictional traveling girl, ____ the Explorer
16. Baby boomer Bill Bryson's The ____ Continent
17. The N in N.B.
21. Country singer ____ Campbell
25. ____ Station Zebra, Alistair Maclean adventure novel set in the Arctic
---
How do you think you did?
---
Myles Mellor has published 35 puzzle books and more than 13,000 puzzles in hundreds of magazines and newspapers. He also creates personalized puzzles for celebrations such as birthdays and anniversaries. MylesMellor.com