Trivia: All About Museums
November 25th, 2019
Does your brain harbor museum knowledge like museums store information and artifacts?
---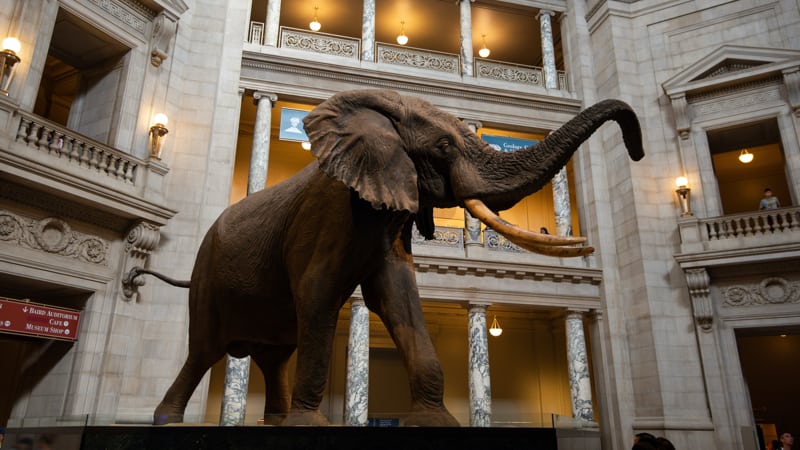 Fill in the blank: Appropriately, this Richmond, Virginia, museum of an 19th-century author and poet hosts Unhappy Hours and other "chilling" events ___ ____ ____ Museum.
Which of the following is not a Smithsonian museum? African Art Museum, Air and Space Museum, American Indian Museum, Hirshhorn, National Zoo, United States Holocaust Memorial Museum
Match the museum with the movie in which it plays a role.
| | |
| --- | --- |
|  I. From the Mixed-Up Files of Mrs. Basil E. Frankweiler (1973) | a.     The Louvre, Paris |
| II. Night at the Museum (2006) | b.     Art Institute of Chicago |
| III. One of Our Dinosaurs Is Missing (1975) | c.     American Museum of Natural History, NYC |
| IV.Ferris Bueller's Day Off (1986) | d.     Metropolitan Museum of Art, NYC |
| V.The Da Vinci Code (2006) | e.     Natural History Museum, London |
Which of these is a real museum?
A. International UFO Museum and Research Center, Roswell
B. Mütter Museum, Philadelphia, a medical museum of anatomical specimens, including part of Einstein's brain
C. The Momofuku Ando Instant Ramen Museum, Osaka, Japan
D. Phallological Museum of phallic specimens, Reykjavik, Iceland
E. All of the above are real
F. None of the above is real
Unscramble the name of the Frank Lloyd Wright-designed art space that opened to the public in 1959.
M O O N S L O   R   H E G I N G E M U G   S U M M E U
---
How do you think you did?
For more trivia (like, ya know, the crossword puzzle), grab a copy of our magazine!