Trivia: The Multifaceted Diamond
April 16th, 2019
Gemstone, baseball infield, geometric shape and more
---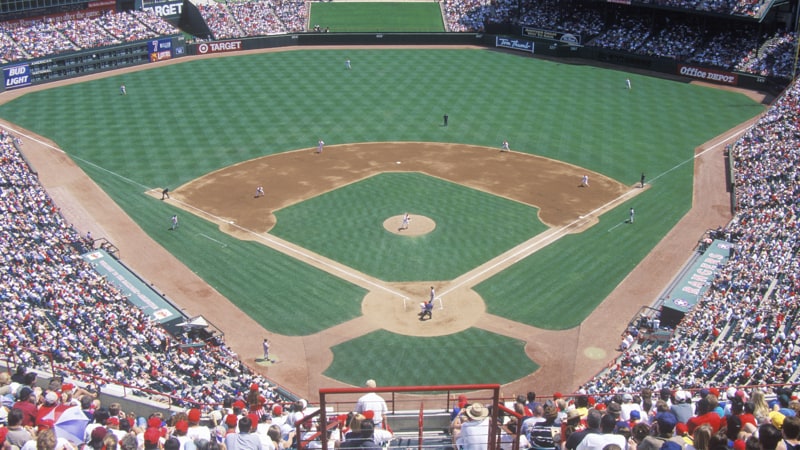 In 1954, the diamond in this Richmond baseball field, ____ ____, saw its first official game of the International League team, the Richmond Virginians (the Vees), a Yankees' farm club.
Which of the following artists recorded songs with "diamond" in the title?

Gary Lewis & the Playboys
Paul Simon
Seals & Crofts
The Beatles
All of the above
True or false: The walnut-size, impeccably clear, white Hope diamond shines red after exposure to short-wave ultraviolet light.
Each of these baseball players has Virginia connections. Match the name to the description.
| | |
| --- | --- |
| I.    Tommie Aaron | a.     Third basemen in the Negro leagues before Major League Baseball was racially integrated; born in Richmond |
| II.   Granny Hamner | b.     Retired MLB pitcher co-founded COTU Brewing in Ashland |
| III.  Ray Dandridge | c.      All-American Girls Professional Baseball League player from 1943 to 1954; born in Richmond |
| IV.  Thelma Childress | d.     Played for the Richmond Braves in 1966, '67, '71 and '72, International League MVP in '67 and manager of the R Braves in '77 and '78 |
| V.    Chris Ray | e.     One of the "Whiz Kids" on the 1950 National League champion Philadelphia Phillies; born in Richmond |
This 1971 movie featured Sean Connery, Jill St. John and Jimmy Dean, a musician, actor and sausage entrepreneur who later moved to the Richmond area.
M O A N S D I D     E R A     E E R R O F V
---
How do you think you did?