Unplugged Games Café
| January 20th, 2022
Big game hunters find plenty to love at Unplugged Games Café
---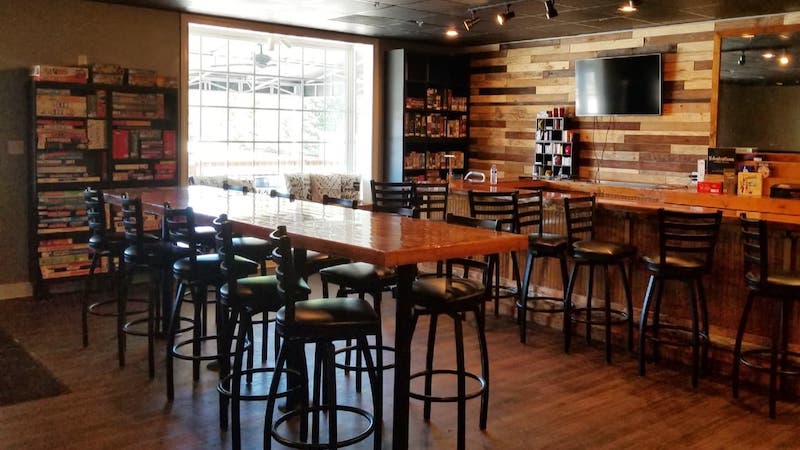 Richmond food and travel writer Steve Cook visits Unplugged Games Café, a new Richmond-area restaurant with a focus on fun: specifically on board games – not electronic blips and boings – from nostalgic classics to trendy new favorites. Plus Happy Hour of the week at nearby Latitudes Seafood Company. After all, there is no such thing as too much fun.
---
I've loved board games since I was a kid. Monopoly was my favorite. One of my biggest problems is that I found it hard to get anyone to play with me. That's largely due to the fact that when things didn't go my way, I'd pick up the board and toss it on the floor, along with the houses, hotels, and all the money lying in Free Parking.
I'm still a lover of board games. There's something so simple and enjoyable about opening the box and setting up a game and not having to worry about chargers, electric outlets, batteries, and the like.
If you like your games unplugged, then I have a feeling you're going to love Unplugged Games Café in the Sycamore Square Shopping Center, located in the heart of the Village of Midlothian.
Yes, as the name suggests, this is a restaurant where the focus is on board games. When you consider that video game sales in the U.S. are in the neighborhood of $45 billion a year, there's a chance that your kids might not know that you can play games without the electronic sounds of blips, beeps, boings, and bombs.
This is your chance to show them a world that they may never have seen. And regardless of your favorite board game, there's a chance yours will be on one of the shelves that feature over 850 different games.
Katey Gulla, who owns Unplugged along with her husband, Sean, and their business partner, Mark Roberts, says that the most popular games are the old nostalgic games like Monopoly and Life. She says Headbands is also very popular.
However, if you're into the newer board or box games, I think you'll find plenty to choose from. Katey tells me that Codenames and Codenames Duet are very popular as well as Azul and Catan. I'll admit that I had to look those up. Scrabble is about as complicated as I get with a board game. But, hey, I don't mind a little adventure.
Games, food, and drinks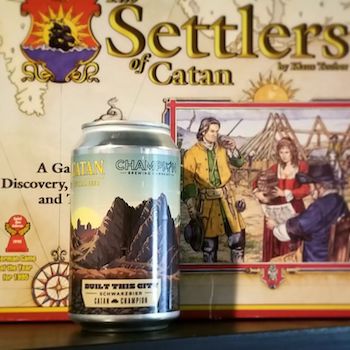 Since this a full-scale restaurant, let's talk about the food for a moment. Katey admits that games come first but that doesn't mean that you won't have a pleasant dining experience when you visit Unplugged. "We concentrate on small plates. We don't want the table to be too busy," Katey says. She adds that some items won't be on the menu due to both a spill factor as well as a messy fingers factor. For that reason, you won't find soups or wings. However, sandwiches are popular, especially the turkey club and the burgers.
"One item that we introduced at Thanksgiving and which has remained on the menu is our turkey cranberry wrap," she says. The wrap includes walnuts and an apple cider vinaigrette and is served with sweet potato fries.
Appetizers include tater tots, with which one can never go wrong, as well as pretzel bites served with honey mustard. And for dessert, she says the chocolate cake is delicious, and the giant, fresh-baked signature cookies are very popular.
The menu is diverse enough to provide something for just about anyone and, although this is a family-friendly spot, there is a bar serving beer and wine.
In case you're wondering how the whole thing works, you pay one price – $6 on weekdays and $8 on weekends – and you can play all day. Children under 13 are free all the time. And if you're a frequent player, there are discounts for those who purchase a Play Pass. So, if you're a big game hunter, set your sights on Unplugged, grab a board, and you'll never be bored.
Unplugged Games Café, Midlothian/Richmond
Happy Hour of the Week
Since I was out in Midlothian at Unplugged, I figured I'd stop by one of my favorite Happy Hour spots in the entire Metro area, Latitude Seafood Company in Westchester Commons. On their website, the folks who run this friendly, casual restaurant proclaim, "The Best Happy Hour in Town." That might be a somewhat subjective opinion, but it would be hard to find a Happy Hour that gives you as much to choose from as does Latitude.
The Happy Hour runs from 3 to 6:30 p.m. Monday through Friday. On Saturday, it's noon to 4 and on Sunday, you can enjoy these pretty amazing deals from 1 to 8 p.m. The deals are all very simple.
Beverages
Beer, all beer (draft or bottle) – Half off
Wine, all wines by the glass – Half off
Liquor, all liquor with one mixer – Half off
Food
All of the following appetizers are $6 during Happy Hour
Oysters, raw or steamed
Hellfire shrimp
Salmon dip
Shrimp cocktail
In addition to daily Happy Hour deals, Latitude offers nightly specials. Check the online menu for details. There is a second Latitude Seafood Company located in the Stony Point Fashion Park.