Scat Groovin' Daddy-o's of RVA
October 11th, 2017
A jazzy exhibit to tie Richmond back to its jiving roots
---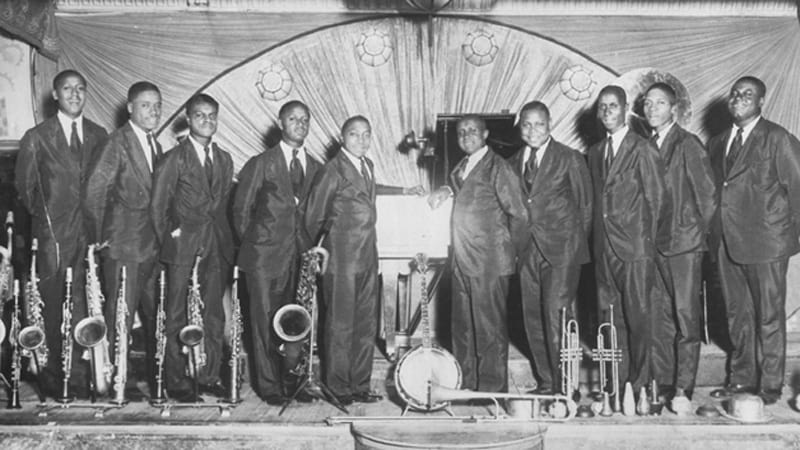 Does the name William "Mama" Allen sound familiar? What about Edward "Skinny" Trent? Or Fleming "Beans" Edwards? Renowned jazz musicians of the local group Roy Johnson's Happy Pals, these men, plus countless other players of the time, helped transform Richmond into a hub for toe-tapping jazz.
The Richmond Jazz Society (RJS), established in 1979, was designed – and continues – to preserve the history and integrity of our deep-rooted jazz music scene. They keep jazz alive in contemporary local culture through regular concert series and outreach programs for youth.
RJS has joined forces with the Valentine Museum to present Virginia Jazz: The Early Years. The organization has chosen more than 30 Virginians to feature. These celebrated and talented individuals made significant contributions to the development of American jazz during the 1900s through the 1960s. The multimedia exhibition serves as a tribute to the performers who helped develop jazz from a simple set of rhythms into the flourishing art form that it is today.
---
Sept. 19-April 30, 2018
Valentine Museum, 1015 E. Clay St., Richmond