VMFA Gets King George III's Painting
| January 10th, 2016
The VMFA gets a visitor!
---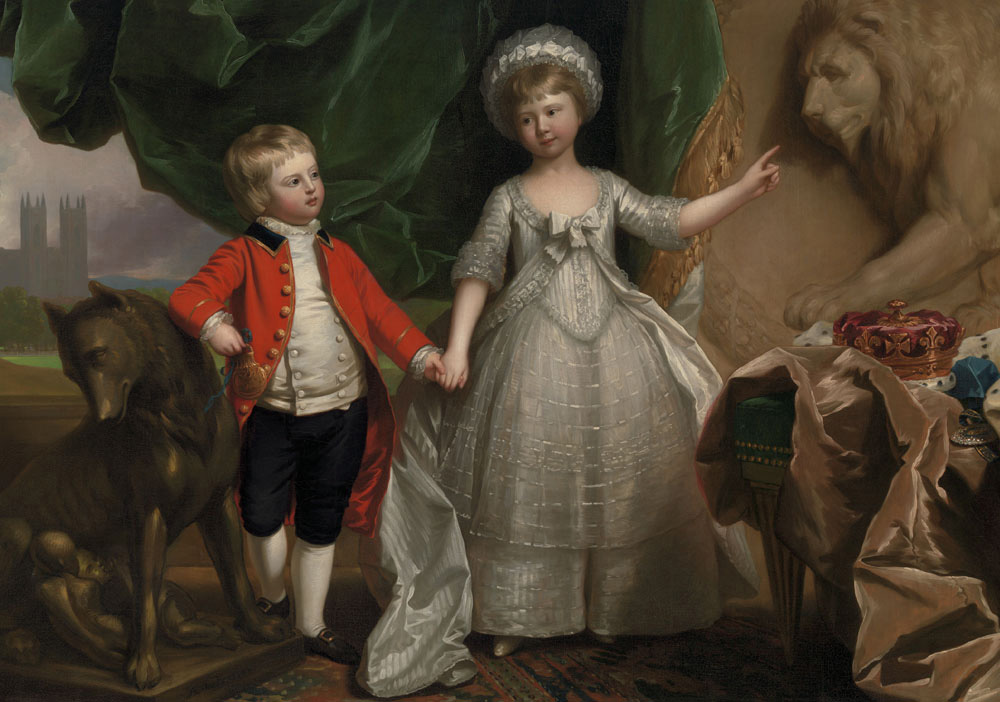 The Virginia Museum of Fine Arts announced in October that it had bought one of its most valuable works of art – a painting by famed American artist Benjamin West that had been commissioned by King George III during the American Revolution.
No purchase price was announced. "The Portrait of Prince William and His Elder Sister, Princess Sophia," is a 1779 oil painting on canvas.
The VMFA explained: "This is one of six group portraits commissioned by King George III during the American Revolution. Intended as a gift for the king's brother, HRH Prince William Henry, Duke of Gloucester and Edinburgh, it is the only one of the six outside the Royal Collection. Descended in the family of George III, whose daughter HRH Princess Mary wed the sitter, Prince William, the painting celebrates the king's protection of his niece and nephew at a moment during their father's ill health. In acknowledgement of the king's generosity, the children and father – symbolized by the robe and crown – signal their obedience to the king, symbolized by the lion."
West, known as the "father of American painting," was at one point the most prominent painter in the British Empire. He served as president of the Royal Academy and as History Painter to the King. While in London, he mentored American artists Charles Willson Peale, Gilbert Stuart and John Trumball.
Photograph Courtesy of Virginia Museum of Fine Arts, Richmond. J. Harwood and Louise B. Cochrane Fund for American Art Photo: Travis Fullerton © Virginia Museum of Fine Arts