Channeling Whitney Houston
October 10th, 2016
Vocalist Rashidra Scott pays tribute to the late singer in a Richmond Symphony performance.
---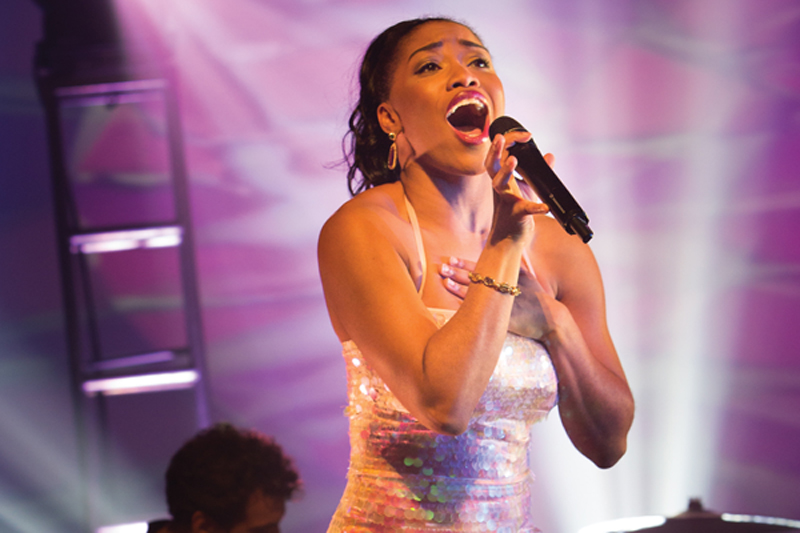 Although the vivacious singer Whitney Houston is no longer with us, her legacy lives on in popular songs such as "I Will Always Love You."
And on Oct. 29, vocalist Rashidra Scott will channel Houston's spirit as the Richmond Symphony Orchestra plays the iconic singer's music in Windborne's Music of Whitney Houston at the Altria Theater.
For Scott, Houston's songs aren't merely music – as a result, this performance is near and dear to her heart.
"It means everything," Scott said.
She said she's always felt connected to Houston's music, in part because her mother discovered 4-year-old Rashidra's gifted voice when the child was singing along with "The Greatest Love of All" on the radio. "I always say, something about [Houston's] voice in the recordings resonated with me," Scott said. "That literally started it all."
Scott isn't just known for her strong voice and ability to energetically hit the high notes in Houston's music. During her career, she has performed in several Broadway performances, including "Sister Act," "Hair," "Avenue Q" and "Beautiful: The Carole King Musical," and on Disney Cruise Line and Tarzan Rocks at Disney's Animal Kingdom.
Though Scott has a similar set of pipes to Houston's, the audience shouldn't expect to hear every note sung the way Houston did. "I never try to imitate her or duplicate her because no one is on the same level as her," she said. Scott explained that if she even attempted to do so, she would be "setting [herself] up for failure."
Although Scott has sung for a variety of performances, Houston's music is still how she found her voice and the reason her vocal career began.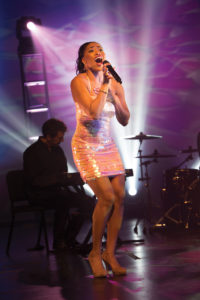 "She's just pretty special," she said.
Scott believes Houston's music evokes a feeling or memory for many people, so when she performs
Houston's music, she said she focuses on using her enthusiasm and passion for the songs to take the audience down memory lane.
"I'm just encouraging people to have fun fom the start," Scott added.
And by fun, she means she hopes attendees will be moved to get up and dance or clap or both.
Windborne's Music of Whitney Houston is part of the 2016-2017 Symphony Pops musical adventures series, which also features performances of David Bowie's music (Feb. 25) and songs from Barbra Streisand's career (March 11).
For tickets and more information on upcoming concerts, visit here.