What's All The Buzz About?
| September 8th, 2016
Local electric vehicle enthusiasts celebrate National Drive Electric Week in the region for the third year.
---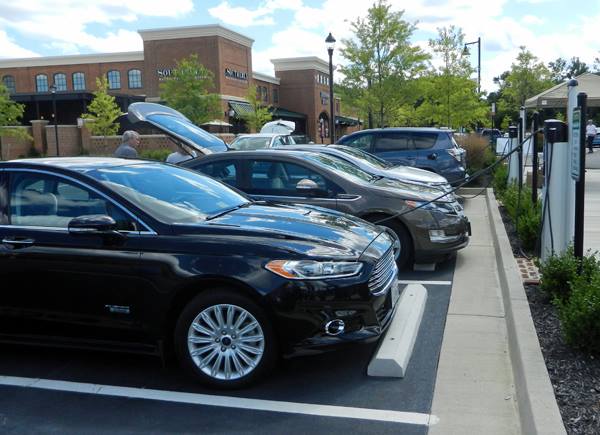 Have you ever wondered how an electric vehicle works or drives? During National Drive Electric Week (Sept. 10-18), Richmond area residents will have the chance to learn about and test drive electric vehicles (EVs). A local group, Drive Electric RVA, is hosting and organizing events – opportunities for curious people to learn more.
"A lot of times, once you get people behind the wheel and they realize how different the experience is, that's very impactful for them," says Charles Gerena, lead organizer of Drive Electric RVA. "It helps dispel a number of myths people might have and may be concerned about, [such as] does the car have enough acceleration and does it drive like a regular car?"
Gerena says this national weeklong celebration aims not only to educate people about electricity-powered vehicles but also to promote their benefits. Gerena adds that EVs are more environmentally friendly because they don't emit tailpipe pollutants like a gas-powered car. Because batteries power EVs, Gerena says he believes they require less maintenance in the long run since these vehicles don't have all of the same parts (i.e. fan belts, muffler) as a gas car.
"When I take my [electric] car in, they just check on the battery and that's it," Gerena says.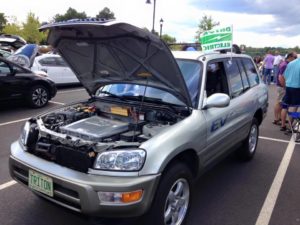 Car owners decide to make the move to electric-powered vehicles for different reasons. Gerena says he bought the Nissan LEAF two-and-a-half years ago with the hopes of saving money on fuel when gas prices were high. He also wanted to help the environment by "reducing his carbon footprint."
Gerena says he is still impressed with how quiet the car is while it's running. He adds that his Nissan LEAF has actually encouraged him to want to drive more than just to and from work or to the grocery store because he truly enjoys "the driving experience."
Those are just some of benefits of EVs that Gerena hopes Drive Electric RVA can demonstrate to interested or skeptical individuals. As part of the national effort to promote electric vehicles, on Sept. 17 people can step into an electric vehicle and get a feel for how they ride at the free "Driving the Future" event , where three different types of EVs will be available for tests drives. Drive Electric RVA has planned three other events for the region including a film screening, EV road rally and an EV meet-up.
For more information on the four National Drive Electric Week events in Richmond, visit here. To learn more about the local group of EV enthusiasts behind the events, go here.
Want more information about electric vehicles in general? Visit here.