What's Booming: A Russian Princess and a Mad Scientist
| October 28th, 2021
Anastasia may have had amnesia, but you will never forget Richmond's top events
---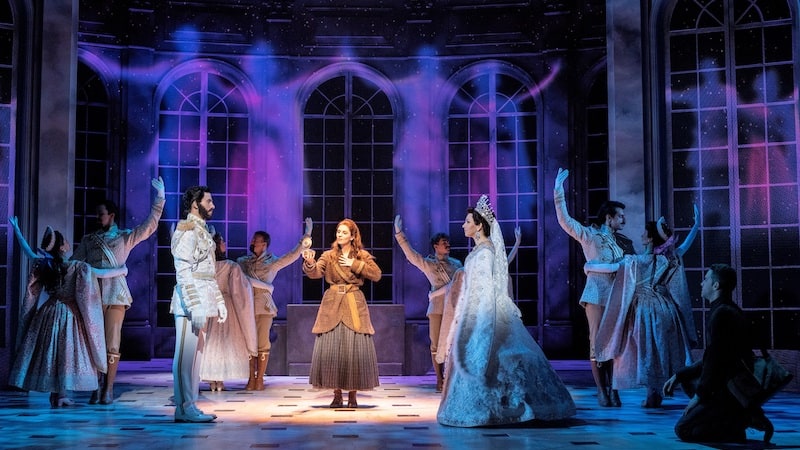 Broadway is back at the Altria with a very special Russian princess. Alton Brown is cooking up some weird food at the Carpenter Center, and we shudder to think what they're cooking up at the Science Museum.
Plus a couple cool dining and imbibing suggestions.
* Be sure to check venue requirements for pandemic precautions.
---
'Anastasia,' a Russian princess with amnesia
Continues through Sunday, Oct. 31 at the Altria Theater
You'll be musically transported from the twilight of the Russian Empire to Paris of the 1920s as only a Broadway production can do. A side note to longtime local Boomers, don't be expecting the story to be based on the life of former Charlottesville resident, Anna Anderson, who fraudulently claimed to be Anastasia for nearly 75 years. Read more from Boomer to set your stage.
Unhappy Hour
Thursday, Oct. 28 at 6 p.m. at the Poe Museum
Yes, the popular Unhappy Hour is back for its first and only appearance of 2021. Dance the night away to the music of The Embalmers. Sponsors include Triple Crossing Beer, Shockoe Wine, and Station 2.
Alton Brown
Thursday, Oct. 28 at 7:30 p.m. at the Carpenter Theatre at Dominion Energy Center
How can you say NO to food, fun and "dangerous science stuff"? That's what Food Network star Alton Brown has in store for his audience. You may already be familiar with Brown's offbeat brand of entertainment, but for this live show, he promises "things I've never been allowed to do on TV."
Spooky Science
Saturday, Oct. 30 and Sunday, Oct. 31 at the Science Museum of Virginia
Get ready to have your spine tingled as museum educators perform chilling experiments including spooky spiders, booo bubbles, radical reactions, and even a Frankenstein-inspired organ dissection or two. And at 2 p.m., they'll be showing "Phantom of the Universe," a planetarium show that unlocks the secrets of dark matter on the 76-foot screen in the Dome Theater.
The Ohio Players
Saturday, Oct. 30 at 7:30 p.m. at the Beacon Theatre
Get ready to hop on the "Love Rollercoaster" as the Ohio Players, one of the most popular '70s-era funk bands, rolls into the Beacon Theatre.
And in this week's new feature, pair a Russian princess with your meal:
What's Booming in RVA Dining + Happy Hour of the Week