What's Booming: Fireworks and Festivities
| June 30th, 2022
Plus musical legends from Richmond and beyond
---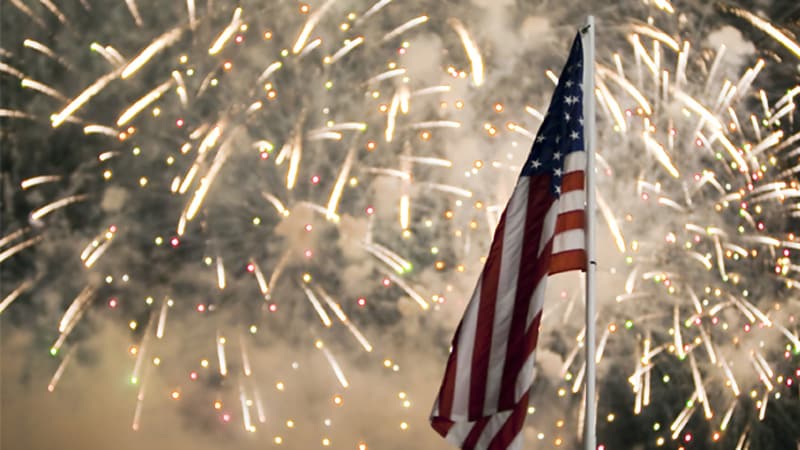 Fireworks and festivities fill the week, plus a local music legend jazzes things up at the VMFA and a tribute to a classic 1970s band. In this week's "What's Booming: Fireworks and Festivities."
---
First Friday – Plunky and Oneness
Friday, July 1 at 6 p.m. at the Virginia Museum of Fine Arts, Richmond
Celebrate First Friday with a true Richmond music legend. Jazz saxophonist James "Plunky" Branch and his band, Oneness, will electrify the Robins Sculpture Garden. Cool off with one of the drink specials from the Best Café.
Independence Weekend Reenactments
Sunday, July 3 and Monday, July 4 at Historic St. John's Church, Richmond
Hear the debate over how American colonists should react to Britain's violation of their civil rights, including Patrick Henry's famous "Give me liberty or give me death" speech. Following the speech, meet delegates from the Second Virginia Convention of March 1775.
Yorktown Fourth of July
Monday, July 4 starting at 8 a.m. throughout Yorktown
Head to where the Revolutionary War ended (no, it wasn't on July 4) for a full day of July Fourth activities. It starts with an 8k walk/run, followed by a parade on Water and Main streets. Family games and kids' activities fill the afternoon, and the evening includes a concert at 8 and fireworks over the York River at 9:15.
Fourth of July Fireworks at Dogwood Dell
Monday, July 4 starting at 6 p.m. at Dogwood Dell, Richmond
As part of Richmond's annual Festival of Arts, this is the city's best FREE fireworks show, with a prelude of rousing and patriotic music. You better get there early. Pack a picnic.
Live at the Fillmore – Allman Brothers Tribute
Wednesday, July 6 at 8 p.m. at the Tin Pan, Richmond
The Allman Brothers played so frequently at Bill Graham's Fillmore East that they came to be known as the "Fillmore's house band." This tribute show re-creates their last performance at the Fillmore, a show they call the greatest performance they ever gave.
Check with individual venues for COVID-19 policies.
---
More of What's Booming in Richmond besides fireworks and festivities
Food and more fun to fill your plate
Boomer's featured restaurant of the week:
Chicken and barbecue, buffets and brunches, and airplanes … at King's Korner restaurant
And our weekly What's Booming newsletter of events …