What's Booming: Motown and Mollusks
| November 4th, 2021
'Summer of Soul,' a November tradition, artisans, and ELP
---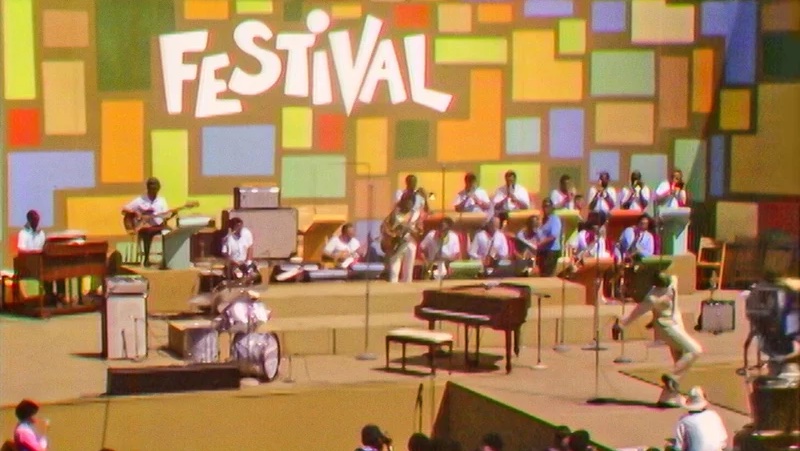 From Motown to mollusks, there's something for everyone this week, including a really cool market that delightfully combines the arts and craft beer.
'Summer of Soul' (Or, When the Revolution Could Not Be Televised)
Friday, Nov. 5 at 7 p.m. at the Ashland Theatre
The Harlem Cultural Festival took place the same summer as Woodstock and boasted an attendance on par with that concert, yet it received virtually no coverage from the mainstream media. The Ashland Theatre will be showing nearly 90 minutes of the concert culled from over 40 hours of never-before-seen footage featuring Stevie Wonder, Sly and The Family Stone B.B. King, the 5th Dimension, Gladys Knight and the Pips, and many more.
Addams Family Musical
Nov. 5-7 at Jimmy Dean Theater in Perkinson Center for the Arts & Education
In its typical creepy, kooky, mysterious, and spooky fashion, the ghoulish Addams family is visiting the graveyard for an annual gathering of all family members, living dead, and undecided, to celebrate what it is to be an Addams. The family encounters an unforeseen obstacle when Wednesday decides to introduce her new "normal" boyfriend Lucas to the family. Like "Romeo and Juliet," but comical, macabre, and with a more pleasant ending.
Urbanna Oyster Festival
Friday, Nov. 5 through Saturday, Nov. 6 throughout Urbanna
Accept no substitutes – this is the "Official Oyster Festival of the Commonwealth." Join 50,000 of your closest friends along the banks of the Rappahannock for live music, delicious food, a one-of-a-kind Fireman's Parade, and, oh yeah, lots of oysters.
Artisan Market
Sunday, Nov. 7 at 1 p.m. at Main Line Brewery
Baubles, bangles, beer, and beads. You'll find it all, plus home décor, art, apparel, food products, and more at Main Line Brewery's Artisan Market. This pet-friendly open-air market offers live music and food trucks, too.
Carl Palmer's ELP Legacy
Wednesday, Nov. 10 at 7:45 at the Beacon Theatre
Emerson, Lake & Palmer live on. Founding member Carl Palmer, ranked in the Top 10 in Rolling Stone Magazine's top 100 drummers of all time, brings his ELP Legacy tour to the Beacon.
And for this week's pairing of events and restaurants: