What's Booming Holiday Highlights
| December 2nd, 2021
From shopping to holiday entertainment
---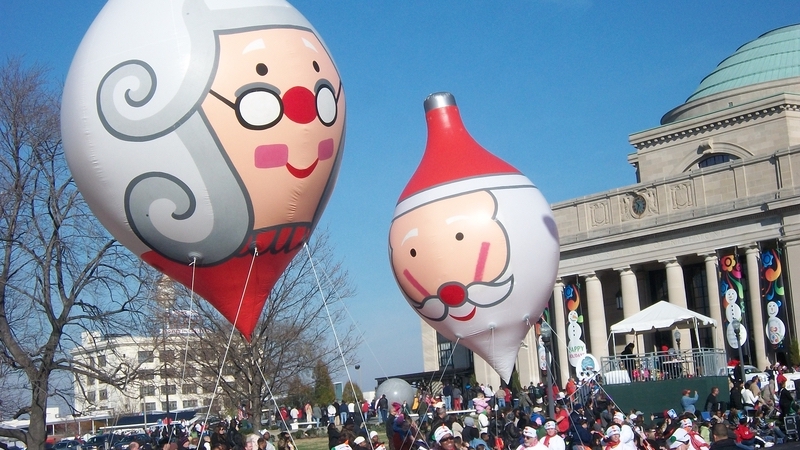 What's Booming Holiday Highlights in Richmond: Make it Bizarre! From the Hip Hop Nutcracker to a local version of The Gong Show, there's a little something for everyone this week.
The Bizarre Bazaar
Thursday, Dec. 2 through Sunday, Dec. 5 at Richmond Raceway Complex
It's been 46 years of Bizarre. This year's Bazaar features more than 500 juried exhibitors from all over the country. The event presents the works of talented artisans of varied media, unique new shops, boutiques, new gift lines, gourmet foods, jewelry, clothing, accessories, toys, quality crafts, fine art and much more.
It's a Wonderful Life – A Live Radio Play
Friday, Dec. 3 through Sunday, Jan. 2 at the November Theatre
It's a real, live (fake) 1940s radio broadcast featuring George Bailey and all the folks from Bedford Falls.
Dominion Energy Christmas Parade
Saturday, Dec. 4 starting at 10 a.m. at the Science Museum of Virginia and continuing east on Broad Street to 7th Street.
Colorful floats, helium balloons, marching bands and – hang on – Snoopy is the grand marshall.
Legends on Grace: James "Plunky" Branch
Dec. 4, 8 p.m. at Rhythm Hall in Dominion Energy Center
Listen in as the local legend – saxophonist, songwriter, and producer – sits down in Nightcaps & Stories to chat with Dr. Ishmail Conway. And to share songs of his past!
Sandman Talent Show
Sunday, Dec. 5 at 7 p.m. at the Sandman Comedy Club
Do you play the spoons or have a magic act? Perhaps you do both simultaneously. Whatever your talent may be, bring it on down to the Sandman Comedy Club for a chance to be featured on the CW's Champions Show.
Hip Hop Nutcracker
Wednesday, Dec. 8 at 8 p.m. at the Altria Theater
Yes, you read that correctly. You take hip hop music, smash it up with Tchaikovsky, and you get a contemporary mash-up of this re-imagined classic.
Choose from oodles of more holiday and all-season events …
Dozens more happenings … plus special prices on just-announced events for 2022!
Check out What's Booming in dining, too!
An authentic taste of the Mediterranean at Greek Taverna and Happy Hour of the Week at Lalo's Cocina Bar & Grill
Photo caption, above: From the 2011 Christmas Parade in Richmond, Virginia. Photo by Tonya Caudle, from Dreamstime.