What's Booming: Mamma Mia, What a Week in RVA!
| June 23rd, 2022
Make your own legendary memories right here in Richmond
---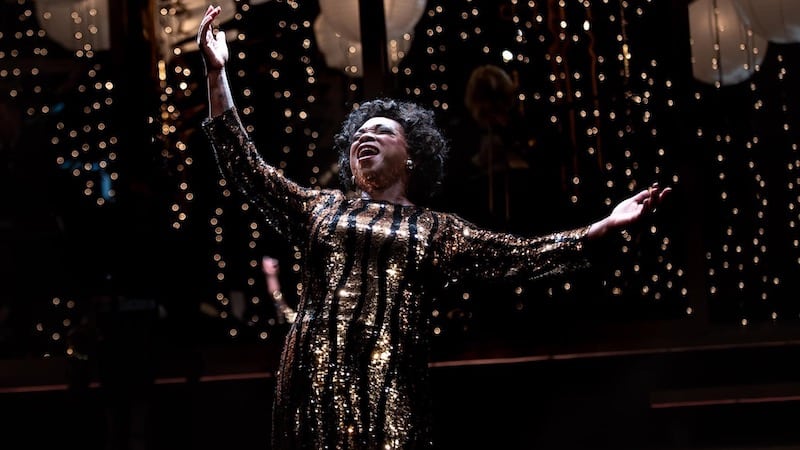 Mamma mia, what a week! The music of ABBA, a Richmond musical legend on stage, and Carnivale at King's Dominion. And that's just for starters.
---
The Barber of Moville – United States Premier
Opens Thursday, June 23 and runs through Sunday, July 17 at the Firehouse Theatre, Richmond
This dark comedy by Irish playwright Ronan Carr examines the depth of true love and poses difficult questions about end-of-life issues.
The Masked Singer National Tour
Thursday, June 23 at 7:30 p.m. at the Dominion Energy Center, Richmond
Surprise celebrity guests, new performances, and a spectacular show. Find out who is behind the mask.
Grand Carnivale
Begins Saturday, June 25 and runs through Sunday, July 10 at King's Dominion, Doswell
This larger-than-life international celebration features the extravagant sights and sounds of the nighttime Spectacle of Color Parade, featuring lavish floats, interactive street performers, and pulsing rhythms. But there's more. Grand Carnivale is also a worldwide food festival and a showcase of international entertainment.
Legends On Grace: Desirée Roots
Saturday, June 25 at 8 p.m. at Rhythm Hall at Dominion Energy Center, Richmond
The new Nightcaps & Stories series feature 90-minute, up-close-and-personal, cabaret-style presentations that honor a diverse line-up of Virginia's music artists. June 25 features Desirée Roots, a versatile, award-winning singer and actress.
'Mamma Mia!'
Opens on Saturday, June 25 and runs through Sunday, Aug. 7 at Virginia Rep's November Theatre, Richmond
You'll be humming the hits of ABBA for days after a night at "Mamma Mia!" The award-winning jukebox musical takes the hit songs of the popular Swedish rock group and weaves them around a romantic comedy set on a Greek isle.
Check with individual venues for COVID-19 policies.
Feature image of Desirée Roots from Scott Wichman on Facebook singing her praises as "an absolute virtuoso musician, a brilliant interpreter of lyrics, a rhythmic master, an inspired and dynamic actor, and a magnificently magnetic stage presence; a tireless encourager, a generous and ceaselessly giving creative collaborator … a wonderful wife and mother and a true embodiment of the golden rule every day" – and for her performance in "Ella and Her Fella Frank" in 2021.
---
More of What's Booming in Richmond
Food and more fun to fill your plate
Boomer's featured restaurant of the week:
Feast and toast at the 101 Crafthouse in Midlothian, VA
And our weekly What's Booming newsletter of events …